Sandesh Jhingan: The battling Indian defender who thrives on blows and blood
At the age of 23, Jhingan is India's highest paid defender for a reason – he doesn't just sweat it out on the pitch, but hardly minds taking a few blows and losing some blood for the cause.
From putting his head on the line to make a tackle to throwing himself in the air to block a fierce shot, nothing fazes India's swashbuckling center-back, Sandesh Jhingan. At the age of 23, Jhingan is India's highest paid defender for a reason – he doesn't just sweat it out on the pitch, but hardly minds taking a few blows and losing some blood for the cause.
"I like being physical, I like the elbows, I like getting dirty, I like the blood spilling out, it's a part of my game and I really enjoy it," Jhingan didn't shy away from divulging his thoughts about the physical side of his game. In fact, the Indian defender suggested that's what keeps him going.
"I like doing the dirty work on the field and giving the ball to the more creative players. It's not easy to do the dirty work and I take a lot of pride in doing that," the 23-year-old told reporters in Mumbai ahead of the Indian team's training session.
Watching Jhingan play in club and national colours alike, one would certainly vouch for his words. Since appearing for the Kerala Blasters in the inaugural edition of the Indian Super League (ISL) in 2014, Jhingan has risen meteorically. The Chandigarh-born defender was adjudged the Emerging Player of the league that season, before being rewarded with a bumper contract that made him the highest paid Indian player then. A place in the Indian national team though, tops it all.
In an interview to the Indian Super League website in 2014, Jhingan suggested he is 'work in progress'. Two years down the line, the defender still feels the same and doesn't ever see that changing. "I would say I'm still work in progress. And I would say till the end of the career I would always be work in progress because you always need to be in learning mode," Jhingan told reporters as he and the Indian team prepared for the friendly against Puerto Rico.
The 23-year-old, often relentless with his tackling when on the field, has had to pay a price for his gung-ho approach to defending in the past. The Indian defender who's had a history of injuries in the past, had to miss India's glorious SAFF Cup campaign in 2015. "The difficulties so far have been injuries. I missed the SAFF Cup last year which was a big blow for me," Jhingan said.
After missing a good part of the 2016 I-League season too due to injuries, Jhingan returned strongly almost carrying on from where he left. The defender who's been a mainstay in the Indian defence since Stephan Constantine took charge of the Indian side for a second time, netted his first international goal in March against Turkmenistan. The Indian was on target once again in June, when he netted in India's 6-1 rout of Laos in the Asian Cup play-off.
He puts his strong injury-free return to Indian team to the side's strength and conditioning coach Danny Diegan. "Danny is a top guy, He is always there to help. Even when we are not in the camp, he is ready to help if you text him. He has improved me a lot. Initially I was really injury prone, but he has improved me physically and mentally," Jhingan said.
When asked about Diegan calling him the fastest player in the team, Jhingan initially joked that he had paid the coach to say it, before expressing his pleasure at the Australian's words. "I paid him to say that (laughs)… Honestly, I'm really happy he said that. He's a top guy. He has been very helpful," he added.
Contrary to his warrior-like demeanor on the football pitch, Jhingan is quite different off it. "I'm a totally different person off the field," the defender responded after being quizzed about the other side of his personality. The 23-year-old is an amateur poet when not on the football field. In fact, he would have been a writer had he not succeeded as a footballer, he had revealed in a video interview with the I-League website earlier this year.
The results of the national side don't reflect the excellent form that Jhingan has displayed over the last couple of years, but it's improvement as a player and as a group that matters to him. "Whether it's Bhutan or its Iran, every game has its own importance. It's just that you need to improve by every game and every training session, and we have been improving a lot as a team." Jhingan said.
"We are optimistic about the Puerto Rico game. We are hoping to improve and learn from this game as well as there is a very big tournament next year – the Asian Cup qualifiers – so these are all the building steps for that. Hopefully we'll learn from this game and improve," he concluded.
Sports
India's ranking among Asian Football Confederation members, however, still remained static at 19th place.
Sports
"We have consulted our legal team after receiving the agreement from Emami Group. Our legal team then has sent their draft to the Emami Group," East Bengal joint secretary Rupak Saha said in a statement.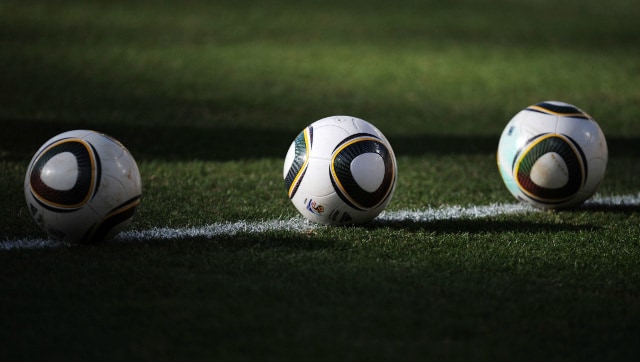 Sports
Brendan Hamill will lead the Bagan defence in absence of their injured Spanish defender Tiri who is all but out of the upcoming season.