Sameer Verma overcomes physical obstacles to win titles in 2018, but lack of mental edge has let him down
Sameer Verma was the only Indian to make it to the eight-man field for the World Tour Finals.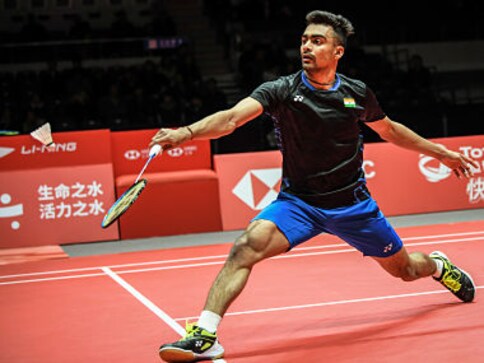 At the season-ending World Tour Finals in Guangzhou, India's Sameer Verma found himself in an unfamiliar arena, trying to make sense of how grand the stage was. He was the only Indian to make it to the eight-man field for the showpiece event after gaining a last-minute entry by defending the Syed Modi title in November. At a tournament where he didn't expect to qualify, he was just a point shy from making it to the final.
Against World No 2 and China's twinkle-toed Shi Yuqi, Sameer pummeled a series of loose strokes coming off Sh's end to take the opening game 21-12. He even held a match point at 20-19, only to falter mentally.
It was quite evident how he wanted to finish the rally or go for the kill. In the process, Sameer ended up rushing at the net. He flicked the shuttle high from the net and gave Shi enough space to bludgeon a down-the-line smash. The next point saw the Chinese tap a cheeky winner only for Verma to protest that his opponent had struck the shot from inside the Indian's half.
"When I was down 21-20, I kept thinking about the tap," said the 24-year-old who will ply his trade for the Mumbai Rockets in the 2018-19 Premier Badminton League. "Then I was thinking whether I should play or leave the serve (for a fault). I just kept overthinking at that point."
Shi was a notch above his Indian counterpart and won the decider 21-17 to enter the final. "I need to slow down and control my mind better," said Sameer. "At match point, I should have taken a break. Then I started thinking about that fault that didn't come my way. I have to learn to control my mind in such situations," he added.
Despite letting Shi snatch a victory, his performances in 2018 have been relatively progressive as compared to an injury-ravaged 2017. After all, the shuttler from Madhya Pradesh has invested more time in recuperating from injuries than proving his worth to the circuit. Sameer's crafty retrieving skills calls for immaculately clean court coverage. That took a lot of toll on his shoulders and hamstrings, which led to him missing the major part of the season last year. In 2018, the right-handed shuttler paid heed to improve the physical flexibility.
"The biggest change this year was that I had planned my tournaments very carefully because I wanted to be injury-free this year," he said. "Last year I pushed myself and got injured. I had to start looking after the body and playing."
After playing back-to-back tournaments across the South East Asian and European circuit, Sameer became susceptible to knots and stiffness. He altered his training methods, introduced multi-shuttle drills to sharpen the strokes and doubled the pre-match warm-up routine. "Earlier the warm-up used to be maybe 15 minutes long before every match. Now it's anywhere between 30 and 45 minutes," the World No 14 said.
Apart from these changes, what worked wonders for Sameer were working with physiotherapists at every tournament this year. "It was coming. The stretching exercises and mobility training eased a lot of pressure. Recovery strengthened my shoulders and gluts that allowed me to play better from any angle," he said.
It seemed that Sameer was on his way to the top. At the Swiss Open, he got the better of Momota in straight games in the quarter-final, before ousting 2015 World Championship bronze medallist Jan O Jorgensen in the final. "This year, since winning the Swiss Open (February), I have planned my schedule better. Earlier I would play for two months and stop for one month due to injury because I was pushing too hard. Now when I feel tired, I take a break. I make sure I'm giving my body enough rest."
It was also for the first time that national coach Pullela Gopichand sat behind Sameer's corner throughout the tournament in Guangzhou. "Since my juniors, it has always been Mohammad Siyadutt who travels and gives me on-court coaching at breaks," he said. Gopichand was seen appreciating the Dhar-born shuttler's movements against Kento Momota in the first match of the group stage.
"I didn't really expect to make it," he said. "Even after losing the first match (to World No 1 Kento Momota), I didn't give up. Gopi sir (Pullela Gopichand) was with me throughout and made sure that I didn't let that defeat get me down." He won the next two round-robin matches to set up the semi-final against Shi.
Eventually, local boy Shi won the World Tour Finals by decimating the ever-dominating Kento Momota 21-12, 21-11 in the summit clash. "Who knows? Had I won that point at 20-19, I would've had a chance against Momota as he looked vulnerable in the final," he said.
Sameer is now looking at the PBL, which starts from Saturday, as a platform to continue his good form and build momentum for the 2019 World Tour season.
Sports
Sindhu, who had a superior 12-7 head-to-head record against the Japanese shuttler going into Friday's tie, was no match to her rival, losing 13-21 9-21 in a one-sided duel that lasted just 32 minutes
First Cricket News
Baroda Cricket Association Ajit Lele told PTI that Krunal communicated his decision to the state body on Friday but did not give any reason for leaving the leadership role.
Sports
While Srikanth staved off a stiff challenge from world no 71 France's Christo Popov 21-18 15-21 21-16 in an hour and 15 minutes, former world no 10 Prannoy saw off Malaysia's Liew Daren 22-20 21-19 in the opening round