Rio Olympics 2016: Sakshi Malik and PV Sindhu have won despite Indian govt, not because of it
In both Dipa Karmakar and Sakshi's case, the narrative is entirely about the athletes' single-minded dedication to their respective sporting fields
India's women athletes are on the front line of the 2016 Olympics. After 23-year-old Sakshi Malik delivered the country its first medal – a face-saver – in the high-voltage international contest, badminton player PV Sindhu is now bracing for gold.
With its talented women athletes becoming the toast of the town, social media channels – often misogynist – are awash with paeans to 'India's daughter'. At this celebratory moment, when India is patting itself on the back for finally averting total rout, ignoring the stark and unpleasant reality grounding these remarkable feats is difficult. For instance, we should recognise Sakshi Malik's achievement for what it really is — what the wrestler from Haryana achieved is not because of the sporting authorities and the government, but despite them.
Consider, for example, the shoddy treatment meted out to Indian athletes at a function held in Rio on 15 August. Imagine the disappointment of the athletes who, after cancelling their dinner at the Games Village, found themselves being treated to "peanuts" at the event! Quite naturally, they had expected to be treated to a full meal at the Independence Day celebrations, particularly when the event was hosted by the Ministry of Youth Affairs and Sports.
"It's the result of my 12 years' fight for day and night," Sakshi said after her win. In both Dipa Karmakar and Sakshi's case, the narrative is entirely about the athletes' single-minded dedication to their respective sporting fields; dedication that has catapulted them to the much-deserved spotlight. In celebrating these women and their achievements we shouldn't forget the dismal state of affairs for sportswomen and men in this country. Most other countries have higher regard for athletes than India – in both financial and cultural terms. Although many of India's best sports people have, over the years, hailed from underprivileged sections of society, the authorities have by and large left athletes to fend for themselves, with the meagre support of families and coaches.
This chronic official indifference, however, transforms to ecstatic jubilation in those rare moments when stray successes come India's way in international contests. Of course, there is every reason to celebrate the victories of these talented, hardworking women and men who fight tremendous odds, to even enter an international contest like the Olympics. But our sensibilities are offended when, on these rare occasions, we witness a scramble among politicians and federation heavyweights to appropriate athletic success – as if they had a credible and productive role to play in the winning of medals.
Official callousness was on full display recently when Sports Authority of India (SAI) officials initially rejected Dipa Karmakar's request to allow her long-time physio Sajad Ahmad to travel with her to Rio de Janeiro. Apparently, the SAI considered it 'wasteful' expenditure. But after Dipa qualified for the final, her physio was rushed to Rio to keep the gymnast in top shape.
Dipa finally fell short of victory. But that didn't subdue the international acclaim she received for brilliantly executing the highly risky Produnova vault. American gymnast and gold medallist Simon Biles was quoted in The Times of India report as saying: "It's crazy but I'm never going to try it ... never. It's too much of a risk and it's unbelievable that she tries it. But me, never." In the aftermath of her impressive performance, politicians and administrators of all hues clamoured to her side, holding her up as a person Indians could be proud of.
The only thing more infuriating than the unconcerned action of politicians and officials is the blatant hypocrisy in celebrating the success of women athletes in a country that respects neither women nor athletics. Following Sakshi's success, there has been a great deal of chatter on social media about 'India's daughter.' As usual, the daughter-sister framework seems best for understanding female success in a patriarchal culture like ours. Sakshi's own home state, Haryana, is infamous for high female foeticide and a skewed sex-ratio.
Cricketer Virender Sehwag's tweet – #SakshiMalik is a reminder of what cn happn if u don't kill a girl child.When d going gets tough,its our girls who get going &save our pride – was a timely reminder of this.
#SakshiMalik is a reminder of what cn happn if u don't kill a girl child.When d going gets tough,its our girls who get going &save our pride

— Virender Sehwag (@virendersehwag) August 18, 2016
Even as we rightly celebrate these inspiring performances by Indian women, we should remember that celebrating individual success is no compensation for a culture of misogyny. If we continue to mistreat athletes, kill girls, and demand that women marry doctors and engineers, then our celebration of Sakshi, Dipa and PV Sindhu rings entirely hollow. Instead of idealising these women as "Mother India" figures, we should use their success to hit the reset button on our own mindsets about women.
Find latest and upcoming tech gadgets online on Tech2 Gadgets. Get technology news, gadgets reviews & ratings. Popular gadgets including laptop, tablet and mobile specifications, features, prices, comparison.
Sports
Besides Manpreet, defender Surender Kumar, Jaskaran Singh and drag-flicker Varun Kumar have also tested positive for the deadly virus.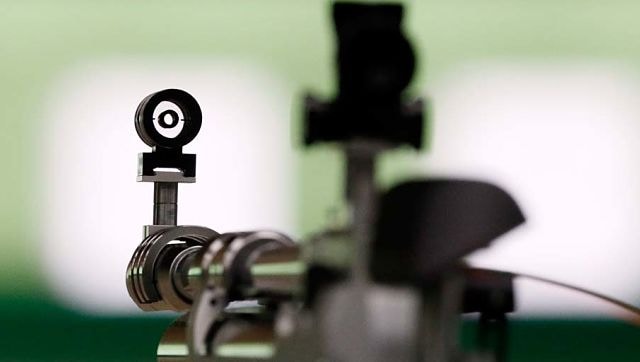 Sports
SAI, in a press release, said the coach intimated the result of her COVID-19 test to them on Thursday but since she did not come in contact with any of the shooters, the facility will remain open for training.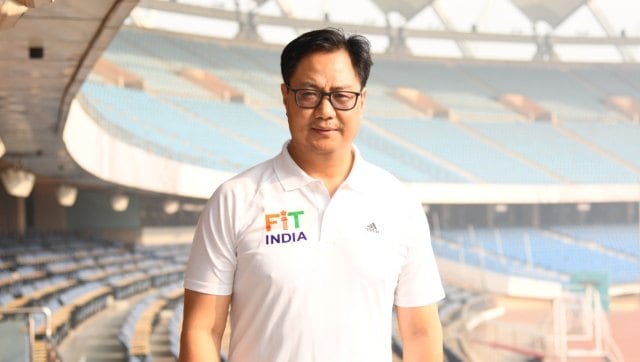 Sports
Kiren Rijiju also stressed on the need for states to identify on priority their best sporting infrastructure for the Khelo India State Centre of Excellence (KISCE).