Saint Louis Rapid & Blitz: Viswanathan Anand endures mixed day as Fabiano Caruana seizes sole lead on Day 1
Viswanathan Anand had mixed luck and ended up with an equal score at the end of the first day of the Saint Louis Rapid & Blitz tournament being held in USA.
Viswanathan Anand had mixed luck and ended up with an equal score at the end of the first day of the Saint Louis Rapid & Blitz tournament being held in USA. In the first round, he defeated American Grandmaster Hikaru Nakamura, with whom he has a negative score of 1.5-4.5 in the ongoing Grand Chess Tour cycle.
Though sweet revenge was an ideal way to start the day, he got ground down by French GM Maxime Vachier-Lagrave in the second round, and settled for a quick draw with Russian GM Sergey Karjakin in the third round.
Curiously, all of Anand's games featured the Berlin Defence of the Ruy Lopez opening, considered to produce only dry and strategic positions and thus frowned upon by the average chess lovers who desire action in every game.
It is common to associate advancing years with solidity and technical play in any sport, especially chess. But Anand continues to defy the classification even at the age of 48, aiming for tactics and complications whenever possible and often succeeding with white pieces. Having the advantage of the first move, a player with white pieces can often reach positions of his choice compared to black, and it was this factor which played to Anand's advantage in the first round.
Against Nakamura, Anand made simple-looking moves and achieved a decent position by the 15th move, but this was a classic case of deceptive simplicity. Since about the last 10 years, computers have become formidable in analysing positions and using games databases to study openings. But a basic factor overlooked is that a position may be considered equal by a chess 'engine' i.e. an analysis program powered up by the computer, with a proposed way to play. But for humans such a way of playing may be next to impossible, as human brain is wired to understand and play chess with basic logic and patterns, unlike the 'engine' which follows algorithms produced by brute computing power.
Thus, some of Nakamura's natural-looking moves between 15th to 18th moves were inaccuracies giving Anand a considerable advantage. On the 20th move, Nakamura made a fatal error, allowing Anand to produce one of his pet operations.
In terms of value, a rook is normally greater than a bishop or a knight, and exchanging them for each other is considered disadvantageous for the side which gives up the rook. However, it is another story if such an exchange is done willingly so as to gain other positional or dynamic plusses, typically when attacking the opponent's kingside. Such a voluntary parting of the rook is termed as the 'exchange sacrifice', and Anand is a past master of the technique with countless sacrifices in his career.
Anand saw his chance to sacrifice the exchange on the 20th move and went into it without hesitation, admitting later he was 'dying to sacrifice on f6 (square) already,… it was too good to pass up', giving a glimpse of his dynamic thinking and the amount of pleasure he still gets in playing competitive chess. He won in 35 moves.
In the second game, he found himself in the other side of the same equation after employing the Berlin Defence against Vachier-Lagrave and being forced to employ a technically tiring long defence. Though the position looked equal, Anand erred around 45th move in a difficult position and lost the game in 57 moves.
The third game of the day was a lacklustre affair for Anand, as he could not get much headway with white pieces and the game was agreed drawn in 29 moves.
American Grandmaster Fabiano Caruana emerged as the sole leader of the event scoring three wins in a very impressive display of tactical play. Caruana is scheduled to challenge Magnus Carlsen of Norway for the title of world champion in November 2018, and his good form here is good news for chess lovers, who look forward to a fierce clash at the summit.
Points Position: (2 points for a win, 1 for a draw and 0 for a loss)
Caruana — 6
Vachier-Lagrave, Karjakin — 4
Anand, Nakamura, Mamedyarov — 3
Dominguez Perez, Grischuk — 2
Wesley So — 1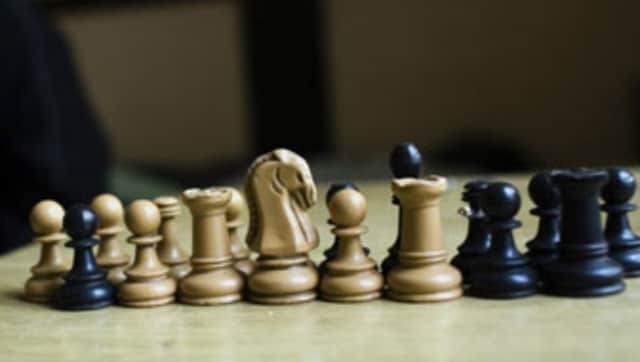 Sports
Uzbekistan sprung a surprise by bagging the gold medal with a 2-1 win over the Netherlands ahead of a strong Armenian team, which beat Spain 2.5-1.5 in the final round, in the Open section.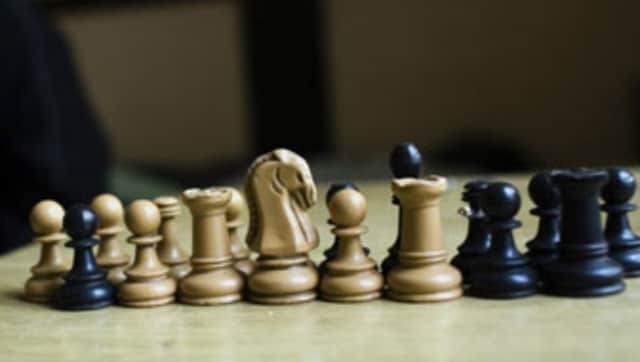 Sports
Top player Koneru Humpy returned to winning ways, beating Zhansaya Abdumalik while Tania Sachdev and Bhakti Kulkarni scored over Xeniya Balabayeva and Gulikshan Nakhbayeva respectively. R Vaishali drew with Bibisara Assaubayeva on the second board.