Saina Nehwal, PV Sindhu hopeful of unravelling weaknesses in 'beatable' Tai Tzu Ying's game
Saina Nehwal and PV Sindhu remain hopeful of halting World No 1 Tai Tzu Ying's title-winning spree in the forthcoming tournaments.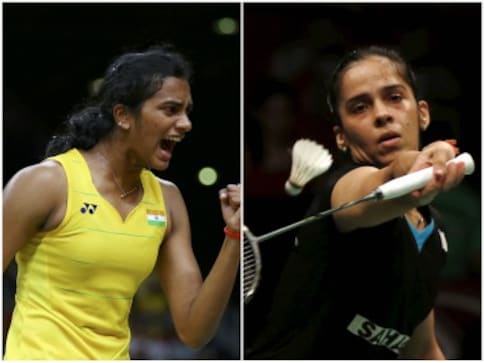 Saina Nehwal and PV Sindhu have overcome odds and trumped the best in the game to become two of the most feared shuttlers in the world. However, for a certain Chinese Taipei shuttler, the Indian duo hasn't been that fearsome. Neither Saina nor Sindhu has been able to pass the 'Tai Tzu Ying' test in their past 11 attempts combined. Well, it's not rocket science but the World No 1 shuttler's on-court creativity and deception have taken the women's singles circuit by storm since the 2016 Rio Olympics.
Tai single-handedly ruled the 2017 calendar year by taking home five Superseries titles – All England Open, Malaysia Open, Singapore Open, French Open, Hong Kong Open – along with the Badminton Asia Championships gold. The ever-proficient Taiwanese could have garnered even more accolades had she participated at the World Badminton Championships in Glasgow. Tai, along with fellow Taiwanese shuttlers, rather contested in the Taipei Universiade – a prestigious tournament that was held in their home soil for the very first time, last year in August.
The 23-year-old took her deceptive gameplay to a whole new level with her wrist wizardry and deft strokes at the net that are not easy for her opponents to read. That being said, her childish yet aggressive demeanour often deceives opponents once she takes the court. Interestingly, the 5"4' shuttler has managed to unsettle Saina and Sindhu in recent tournaments as the Indians continue to succumb to the Taiwanese shuttler's brilliance.
New day, same old story. Tai bettered her record against Saina, who came back after an ankle injury, in a lopsided women's singles final at the Indonesia Masters, winning the tie in just 26 minutes. Such was the domination and the hunger to claim the title in front of the vocal Indonesian crowd, just days after missing out on the Malaysia Masters crown by a whisker. "You see the number of tournaments she has won last year, so it is not only the Indians who are losing to her. She is the best player right now. She is tricky, she is very focused and consistently reaching the finals and we have to look up to her," Saina, who famously defeated Tai on her 16th birthday, at the 2011 Singapore Open final, told reporters on the eve of the India Open.
The difference between the quality of badminton played by Saina and Tai in that Indonesia Masters final was for all to see. The on-court movements and court coverage in the early stages of the game were enough for spectators and even the commentators to understand that the Indian was falling way short of ideas against the creative Tai. As expected, the Taiwanese rushed to a straight-games win in just 26 minutes and claimed her first major silverware of 2018.
Although Saina admitted that Tai is one of those players she is still not comfortable playing against, the Indian shuttler also claimed at the same time that she will soon find a way to take the Taiwanese down. "I think the top-15 players are doing well. There are some players who you are not comfortable with, but it is not that we can't beat her. Tai almost lost to Michelle Li in the first round at Indonesia, so we will have to figure out a way to beat her. I think it is a matter of time, we have it in us to do well against her," she added.
While Saina hasn't won against Tai in her past seven encounters, her compatriot Sindhu – who hasn't won in her past four meetings – too has faced difficulties against the tricky Taiwanese. "She is definitely doing well and when you are mentioning about the losses, you also have to mention that I had beaten her in the PBL," Sindhu said jokingly, referring to her victory at the Premier Badminton League (PBL) earlier this month.
Sindhu, being one of the tallest female athletes, was often troubled by the diminutive Tai's fast-paced attacking play from the midcourt area and that is probably one of the reasons why the Taiwanese dominated 8-3 in the overall head-to-head meetings. However, Sindhu believes that the Indians would soon unravel the weaknesses in Tai's game. "But it's not like we can't beat her. I always feel it depends on how one plays on that day, we might have ups and downs and we need to be focused to beat her," said the top-seeded shuttler.
The Siri Fort Complex in New Delhi will miss Tai's presence following her decision to withdraw from the India Open due to an injury. But despite the absence of the high-flying Tai, Saina and defending champion Sindhu face a tough road ahead in their bids to reach the final. Second seed Carolina Marin and in-form Ratchanok Intanon are the other two title contenders who would be eager to make the most of their chances and cut short the Indian duo's chances of claiming the title on home soil.
Find latest and upcoming tech gadgets online on Tech2 Gadgets. Get technology news, gadgets reviews & ratings. Popular gadgets including laptop, tablet and mobile specifications, features, prices, comparison.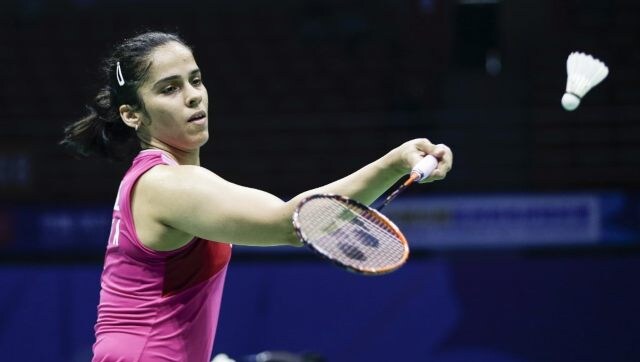 Sports
The Indian duo will be quarantined in a hospital in the Thai capital for 10 days, in accordance with local rules. Saina's husband and fellow player Parupalli Kashyap too has been taken to hospital, but his results are awaited.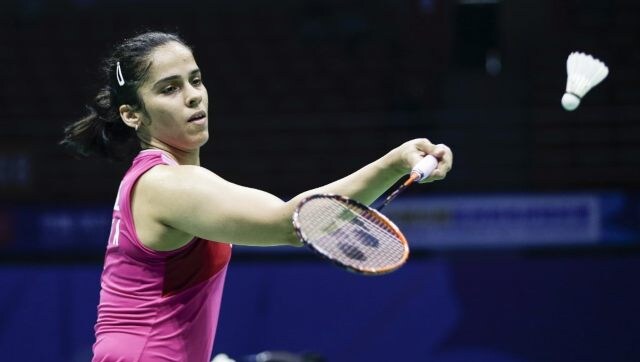 Sports
After testing positive for COVID-19, Saina Nehwal was told that she, along with husband Parupalli Kashyap and HS Prannoy, would be moved immediately to a hospital, only for her to test negative hours later.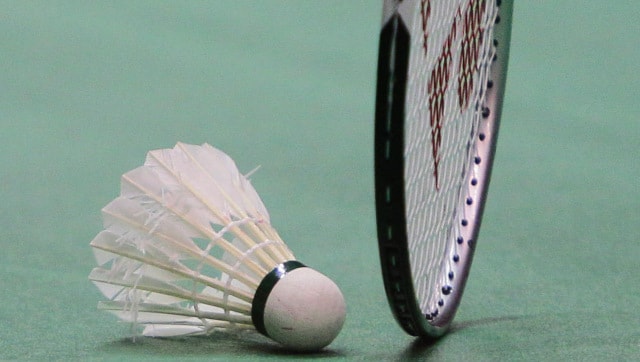 Sports
The Thailand Open is the first of three consecutive tournaments played in strict bio-secure conditions and behind closed doors in Bangkok, culminating in the World Tour Finals from 27 January.