Russia face further heat ahead of 2018 Winter Games as WADA claims possessing proof of doping scandal
The World Anti-Doping Agency (WADA) said on Friday it had obtained a database that confirmed allegations of widespread state-sponsored doping in Russia made in the McLaren report.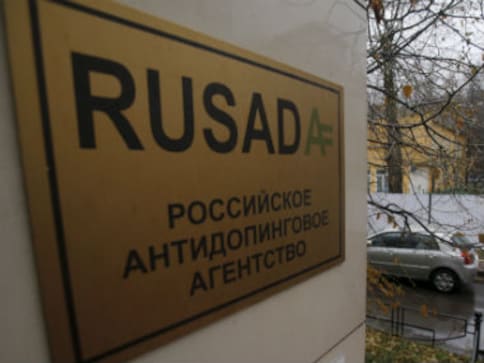 Toronto: The World Anti-Doping Agency (WADA) said on Friday it had obtained a database that confirmed allegations of widespread state-sponsored doping in Russia made in the McLaren report.
WADA said it was confident the file acquired by its Investigations and Intelligence department is the Moscow anti-doping laboratory's testing data from January 2012-August 2015.
Despite repeated calls for Russia to cooperate with international bodies to stamp out doping, Russian authorities have always denied the state's role in the scandal.
WADA said it was finalising the forensic analysis of the enormous backup file and expected to provide more information at its executive committee and foundation board meetings in Seoul on 15 and 16 November.
The doping agency said it had briefed the International Olympic Committee's (IOC) Schmid and Oswald Commissions, which are conducting investigations into Russian doping.
The new information could be a damaging blow to Russia's chances of competing at February's Pyeongchang Winter Games.
The IOC has said it will decide at its executive board meeting from 5-7 December on the participation of Russian competitors in Pyeongchang.
Last year, a WADA-commissioned report by Canadian lawyer Richard McLaren found that more than 1,000 Russian competitors in more than 30 sports were involved in a conspiracy to conceal positive drug tests over a period of five years.
Investigations also uncovered sample tampering at the Sochi Olympics, including the switching of samples through a hole in the laboratory wall.
Russia escaped a blanket ban at the 2016 Summer Olympics in Rio de Janeiro although it was, and remains, barred from competing in international athletics events.
The country's Paralympic Committee and anti-doping agency RUSADA are also still suspended over the doping scandals.
New Intelligence
WADA said its independent Compliance Review Committee on Friday was considering the new intelligence, which will shape the recommendation it intends to make to the foundation board on whether to declare RUSADA compliant with the World Anti-Doping Code.
"WADA continues to stand firmly behind the outcomes of the Agency's independent McLaren Investigation," WADA president Craig Reedie said in a statement.
"This new intelligence serves to reinforce our requirement of Russian authorities that they too publicly accept the outcomes; so that, we can all move forward in rebuilding public trust and confidence in Russian sport."
One of the conditions placed on Russia before it could be rule compliant was that authorities responsible for the country's anti-doping programme, including the Ministry of Sport and the National Olympic Committee, publicly accept the outcomes of the McLaren Investigation, which uncovered widespread state-sponsored doping at the Sochi Olympics.
But in recent days Russian officials have pushed back on doping allegations, arguing that they have been politically motivated.
Russian President Vladimir Putin suggested on Thursday that allegations of a state-sponsored doping programme in Russia were an attempt to sow discontent ahead of the country's presidential elections and retaliation for alleged Russian meddling in the US election.
Sports
The 44-year-old Mayweather meanwhile has not fought since beating mixed martial arts star Conor McGregor by technical knockout in a money-spinning cross-combat superfight in Las Vegas in 2017.
Sports
Sagan, riding for Bora-Hansgrohe, finished ahead of Italian Sonny Colbrelli and New Zealand's Patrick Bevin after a 168-kilometre run between Aigle and Martigny in Switzerland.
First Cricket News
Malik, despite now focussing only on T20 format since retiring from Test and ODI matches, has been kept out of the Pakistan white ball squad since last year as head coach Misbah-ul-Haq keep on trying several new players in the batting order.