Russia doping scandal: PM Dmitry Medvedev condemns Paralympics ban, calls ruling 'cynical'
PM Dmitry Medvedev said that CAS's decision to uphold a ban on Russia's participation in the Rio Paralympics because of a doping scandal, was cynical.
Russian Prime Minister Dmitry Medvedev said on Tuesday a decision by the Court of Arbitration for Sport (CAS) to uphold a ban on Russia's participation in next month's Rio Paralympics was "cynical" and a blow to all disabled people.
Earlier on Tuesday Russia lost an appeal against its ban from the Paralympics because of a state-sponsored doping programme.
"The story with Russian doping is a thick and very disgusting cocktail with 80 percent politics and 20 percent doping proper", Medvedev said on his Facebook page.
"In some countries they find doping very quickly, in others never. ... This is complete double standards," he added.
Sports minister Vitaly Mutko, a central figure in the McLaren report, blasted the CAS decision as "more political than legal."
"The decision is not in the legal domain," TASS news agency quoted Mutko as saying. "There was no reason for rejection but it happened."
However IPC President Philip Craven said the decision "underlines our strong belief that doping has absolutely no place in Paralympic sport, and further improves our ability to ensure fair competition and a level playing field for all Para athletes around the world."
The decision was applauded by the president of Germany's National Paralympic Committee, Friedhelm Julius Beucher.
"The judgement is a sign of consistent zero-tolerance on doping," he said.
"Exclusions are always tragic, but there are rules in sport and anyone who doesn't follow them gets shown a red card," he added.
Sports
The 33-year-old Indian, who had contracted polio when he was four years old, showed great mental fortitude as he recovered from an eight-point deficit in the second game to come up trumps against his opponent.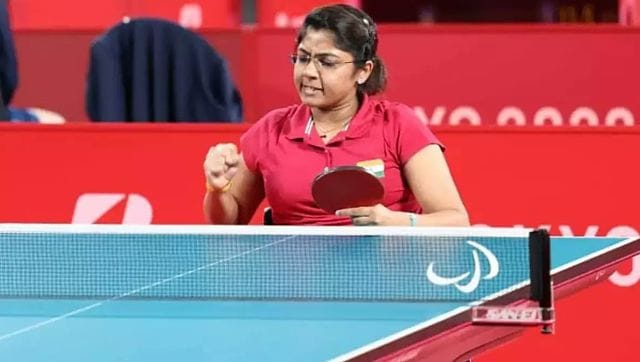 Sports
Patel became the first Indian table tennis player to win a Paralympic medal by clinching the silver, going down to Zhang Miao of China in the summit clash.
Sports
Sharad Kumar won a bronze in the T-42 high jump event in the Tokyo Paralympics on 31 August.