Ronaldinho retires: The naive teenager and football genius who lost his way with distractions
There were times when Ronaldinho made you shake your head in bafflement. Like on that spring evening in 2005, when he unleashed the famed toe-poke at Stamford Bridge with everyone looking on in wonder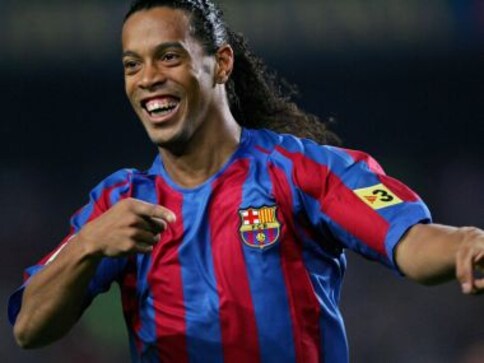 There were times when Ronaldinho made you shake your head in bafflement. Like on that spring evening in 2005, when he unleashed the famed toe-poke at Stamford Bridge with everyone looking on in wonder. Like many great goals, this one too had the precious time-lag — you understood what had transpired only moments after it happened. His balletic feints lent an element of sorcery to the goal; the strike was a smack on the face to bring you back from the daze.
There are still times when Ronaldinho makes you shake your head in bafflement. In December, there was much speculation that he may run for a seat in Brazil's Senate. The trouble is that he is linked to the far-right Patriota party, whose leader Jair Bolsonaro has acquired notoriety for his sexist, racist and homophobic remarks — the full set. While Ronaldinho has remained mum over his political aspirations, he has been happy to endorse Bolsonaro's presidential ambitions.
The two-time World Footballer of the Year's latest flirtation with life outside football is another illustration of his rather odd decline from the heights he had scaled. When Ronaldinho's retirement was confirmed by his brother and agent Roberto Assis on Tuesday, there was little celebration of his playing career. He will turn 38 in March, an age at which many of his contemporaries are still winding their career down.
Ronaldinho, on the other hand, has been on the slide ever since Barcelona decided to dispense with his services in 2008. There were the rare flashes — when AC Milan won the Serie A in 2010-11 or Atletico Mineiro's Copa Libertadores triumph in 2013—but they could not hide the sight of the end. Ronaldinho's poor fitness and lavish lifestyle caught up with him.
Writing for Jacobin, Scottish journalist Euan Marshall made a list of things that have captured the former Barcelona star's attention since he played his last professional game — exhibition matches for over 10 clubs in the Americas, a two-game stint in the Indian Premier Futsal League, an ambassador for 'Teqball' (a novel sport which brings together football, volleyball and table tennis) and investment in the music industry. He has also found time for politics now. Professional football has been out of mind and out of sight for a while.
For a player who was once, by some distance, the most recognisable star in world football, this represents a stunning change. His working class roots seem to be a thing of the past, the extravagant riches a far cry from the penury he had to face when his father passed away at the age of eight. A worker at the dockyards in Porto Alegre, Ronaldinho's father is exactly the kind of man against whose interests Bolsonaro's pro-rich political front works. Not to forget the racism Ronaldinho had to overcome, even before his professional career began.
Porto Alegre, a city in the south of Brazil, is overwhelmingly white and his life in the favela of Vila Nova would have denied him upward social mobility, if not for his footballing genius. While Ronaldinho's father worked as a security guard at the local club Gremio, the team was also fortunate to discover the talents of him and his brother. Although Roberto Assis was held back by an injury, the younger sibling went from strength to strength – playing a pivotal role in Brazil's fifth World Cup triumph in 2002.
Ronadinho's star was only going to shine brighter. Frank Rijkaard built his Barcelona side around the playmaker's genius and the 2006 Champions League title only embellished his redoubtable reputation. However, that was the apogee of his professional career.
As low fitness levels finally caught up, Ronaldinho lost the pace and deft movement which had underlined his play. He gained weight and gradually drifted away from the shiny lights of elite football. Ronaldinho's love for football had to make way for other distractions. He was no longer the naïve, buck-toothed teenager from Porto Alegre. Sadly, the transformation was not endearing.
In the last few years, Ronaldinho's career has come to be increasingly associated with the compilations of his skills, feints and goals on YouTube. The player who could enchant over 90 minutes has been replaced by a player worthy of three-minute highlights reels. Ronaldinho's genius lives in memory, just like his protest of racist chants when his Barcelona teammate Samuel Eto'o was targeted.
The politician that is Ronaldinho is a far cry from the footballer who could command widespread approval. After confirming the footballer's retirement, his brother revealed that a series of tribute matches have been planned to celebrate the younger sibling's career. That seems rather curious, for it could be argued that Ronaldinho has been on a tribute parade for a while.
Like Romario and his older teammate Ronaldo, the playmaker has made strange choices in the final days of his playing career. One still hopes that there will be a pleasant turnaround in the story of Ronaldinho's life. Otherwise, we may just have to keep shaking our head. Baffled, confused and somewhat disappointed.
Sports
The defender had been in isolation at home after coming into contact with a positive case during the week, according to news reports, before being tested on Saturday.
Sports
Karim Benzema passed 300 goals for Real Madrid as La Liga's run-away leaders sailed past Valencia 4-1 on Saturday.
Sports
A patched-up Barcelona team climbed to fifth, just a point behind Atletico Madrid.