Rohan Bopanna bats for wheelchair tennis as AITA organises India's first event in the category
Rohan Bopanna said that wheelchair tennis was already a big sport in the world which is reflected in top players sharing the same locker-rooms with wheelchair players.
Bengaluru: Tennis doubles player Rohan Bopanna on Tuesday said that wheelchair tennis was already a big sport in the world, which is reflected in top players like Roger Federer and Novak Djokovic sharing the same locker-rooms with top wheelchair players.
"Roger Federer, Djokovic and top wheelchair players - all of them share the same locker-rooms. There is no difference between wheelchair tennis players and the straight players," he said.
"That's where it shows, how big the sport already is, and million and millions of people are already watching it and supporting it," he added.
Bopanna said holding the All India Tennis Association ranking wheelchair tennis tournament shows interest in this sport.
"Holding the wheelchair tennis tournament is a fantastic initiative and big step, which shows the interest people have in it," he said.
Asked what sort of support he would give to promote wheelchair tennis, Bopanna said he would share details of wheelchair tournaments held in different parts of the world.
"I am always with them, no matter what support they need. As I am travelling a lot, it will be easier for me to share the details which will be of great help for improving the sport in India," he said.
Earlier, Bopanna announced India's first AITA ranking Wheelchair Tennis Tournament - Tabebuia Open - which will be played from 2 to 4 December at Karnataka State Lawn Tennis Association.
The cash prize is Rs 2.5 lakh and the organisers have raised Rs 14 lakh from various sources including the corporate and individual donors, Sunil Jain, Founder Trustee of Astha, a part of Wheelchair Tennis, said.
As many as 40 wheelchair tennis players will participate in the tournament, he said.
Jain said the organisers would love to hold an International Tennis Federation tournament with the cooperation of AITA and KSLTA.
Sports
Keys never allowed her compatriot a look into the contest powering her way to a 6-1, 6-2 victory in just over an hour to claim her sixth WTA title
Sports
The pair, which won the Adelaide International ATP-250 event earlier this month, earned a spot in the main draw with a combined ranking of 156. The direct acceptance list consists of 14 pairs with a cut off ranking of 250.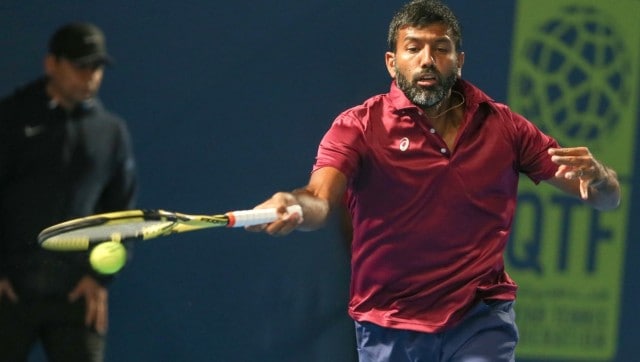 Sports
Bopanna and Roger-Vasselin began confidently but lost momentum mid-way to lose 6-3 6-7(2) 2-6 in the opening round that lasted one hour and 48 minutes