Robbing Peter to pay Paul? BCCI's alternate venues to host IPL are also hit by drought
Each of the cities chosen as back-up options is battling crippling drought currently
With the Bombay High Court asking Indian Premier League (IPL) matches to be held outside Maharashtra, the Board of Control for Cricket in India (BCCI) has asked cricket grounds at Kanpur, Ranchi and Indore to be on standby mode. Sources close to the BCCI top brass have, according to a report in CNN-IBN, asked the Kanpur, Ranchi and Indore authorities to ensure their grounds are ready as alternate options. It is understood that Mumbai Indians and Rising Pune Supergiants will play their matches at these venues, while the Kings XI Punjab, which was supposed to play three matches in Nagpur, will now play all their seven home matches at their original home ground, in Mohali.
However, one does wonder about the rationale behind choosing these particular venues as alternate options. Each of the cities chosen as back-up options is battling crippling drought currently. Ranchi has been hit especially badly, even declaring a water emergency. The state government declared drought in December last year, among the 11 states in India to do so. Ranchi, a city of 11 lakh people, needs 45 million gallons of water a day. But one of the three dams supplying water to the city is almost dry, while water levels in the other two are below the average for this time of the year. According to NDTV, only half of Ranchi's total water requirement is met. "Rainfall has been scanty. That's why water is being rationed out of the Hatia dam. We are treating this as an emergency," said state water resources minister Chandra Prakash Chaudhary.
The situation isn't much better in Uttar Pradesh either. If Kanpur is to host an IPL match, it would require 40 lakh liters of water per day. And given the drought the state is experiencing, it cannot afford to spend its water on cricket. The news comes just one day after the Uttar Pradesh state government said that it would take all possible steps to ensure there are no starvation-related deaths. "It's being ensured that nobody dies due to hunger under any circumstance. All measures are being taken for it. In case of death due to hunger, the district magistrate would personally be held responsible," relief commissioner Ashok Kumar had said. Certainly not conducive environment for holding the IPL.
The third venue chosen by the BCCI, Indore, is also not very well off. Madhya Pradesh is also staring at acute water shortage following deficit rainfall last year, the second year in a row that the rains failed MP. A report in the Times of India said the drought has affected 48 lakh farmers in 228 tehsils, while an area of 44 lakh hectares has also been hit by arid conditions. Apart from Rs 2,400-crore compensation to be extended to farmers for crop damage, the state has also sought an additional Rs 300 crore from the Centre for drinking water supply in various districts. "Water shortage may turn worse in the coming months as wells are drying up and underground water sources are limited. We have identified worst-hit areas and are making arrangements on a war footing," state agriculture minister Gaurishankar Bisen told the newspaper.
The cricket board hasn't given any rationale for choosing these particular venues as alternatives, but one thing is for sure — the venues chosen as back-ups in place of Mumbai, Pune and Nagpur aren't doing much better as far as the drought situation is concerned.
Let us know your thoughts on the issue
First Cricket News
All-rounder Shakib and left-arm pacer Mustafizur play for Kolkata Knight Riders (KKR) and Rajasthan Royals (RR) respectively.
India
Nearly 3,000 doctors in Madhya Pradesh had resigned from their posts after the high court directed them to resume duties within 24 hours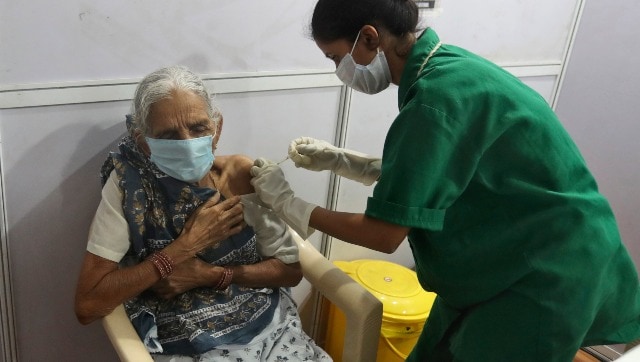 India
The court made the observation while hearing a PIL seeking a direction to the Centre and state governments to start door-to-door vaccination for those who cannot step out of their homes and travel to vaccination centres