Road to Rio: Veteran paddler Mouma Das gets another shot at Olympic glory after 12-year wait
With 19 years of experience, Mouma Das is one of the most familiar faces in Indian table tennis.
Name: Mouma Das
Age: 32
Discipline: Table tennis
Category: Women's singles
Qualification: Das secured her Olympic qualification after winning the final round in Stage-II of the ITTF Asian Olympic Qualification Tournament in Hong Kong.
Strengths: Though age is not be on her side, Mouma has the experience and would have also learnt from prior disappointments.
Past Olympic performance: She participated in the 2004 Athens Olympics, but couldn't make it through the preliminary rounds.
Past record: Gold medal at the 2016 World Team Table Tennis Championships in Malaysia.
Two bronze medals and one silver medal at the 2006 and 2010 Commonwealth Games.
Four silver medals and 10 bronze medals in the 2001, 2004, 2007, 2009, 2013 and 2015 Commonwealth Championships.
Rio prospects: Mouma Das is one of the most familiar faces in the Indian table tennis circuit, and she has a slew of records to deserve the recognition. With about 100 gold medals in national and international events, the 32-year-old from West Bengal has accomplished a lot in her 19-year career. Indeed, the only thing she lacks is an Olympic medal!
With her diverse exposure to events over the years, including the record for the most caps in world championships by an Indian TT Player, 17 Commonwealth medals and the highest number of games played for the Indian side, Das will be prepared for the big stage. Compared to her brief stint at the 2004 Athens Games, it will be tougher this time.
"I want to do better in Rio compared to what I did in 2004. I was very young then, and still in awe of the occasion. This time, I want to give it my all without getting intimidated," she said in an interview with The Hindu.
Mouma doesn't want to mull over her medal prospects at Rio too much, but said she will make every effort to reach the podium and make India proud. "I cannot go there thinking I have to win a medal. My preparations are on, but I do not know what is in store. Hopefully, by the time the Olympics (happen), I will be at my best," Mouma told IANS.
An Arjuna Awardee in 2013, Mouma's unwavering dedication ever since her debut for India in the 1997 Commonwealth Championships at the age of 13, media houses haven't hesitated to say that not much is expected from women's table tennis. But Mouma has just the mix of skill and experience to change this perception.
However, Mouma remains wary of the table tennis tournament's format changes at the Olympics. "The format changes every Olympics. Sometimes, the tournament is in a round-robin format, at other times it is in knock-out format. In 2004, it was knock-out, but when Poulami (Ghatak) played in 2000, it was a group event," Mouma said. "I still do not know what it will be this time, but I am well prepared," she added confidently.
Another issue that plagues the veteran paddler is the age factor; despite working hard on her fitness and undergoing nine hours of rigorous practice every day, Das knows she may have to do even more to keep up with her younger counterparts. "I feel that with age, my strokes have become a bit slower, but I am working on it," Das told The Hindu.
It is known that Mouma is the unofficial leader of the women's tennis squad despite her current rankings. She guides younger counterpart Manika Batra whenever required. Even if the expectations don't favour these paddlers, their performance at Rio will do the talking. And this may finally be Mouma's chance reap the fruits of her labour.
With inputs from agencies
Find latest and upcoming tech gadgets online on Tech2 Gadgets. Get technology news, gadgets reviews & ratings. Popular gadgets including laptop, tablet and mobile specifications, features, prices, comparison.
Sports
26-year old Srabani Nanda from Orissa is a 100m, 200m and 4x100m Indian sprinter and qualified for the 200m and 4x100m relay for the Rio Olympics.
Sports
Hailed by many as the future of Indian wrestling, Narsingh Yadav will be keen to prove a point with his performance at Rio.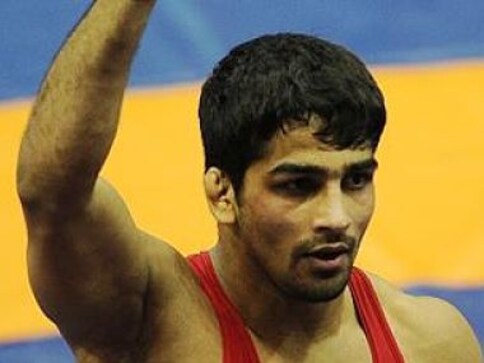 Sports
Grappler Sandeep Tomar is confident of the wrestling contingent's medal chances at Rio, will he be one of the medal prospects?