Road to Rio: Shivani Kataria, first Indian woman swimmer at the Olympics after 2004
Rio 2016 will be more of an experience than a mission for young Shivani who is certain to come out of teh Olympics, a better player. A place in the final sixteen would be extremely difficult, but not beyond imagination.
Name: Shivani Kataria
Age: 18
Discipline (sport): Swimming
Category: Women's 200m freestyle
Qualification: Shivani Kataria was selected as India's wild card entry for the Rio Olympics by the Swimming Federation of India (SFI) president, Digambar Kamat, after no Indian swimmer was able to qualify through the qualifiers.
Strengths: Shivani Kataria is a fine talent. But what seperates her from the rest of the swimmers is her ability to learn and improve quickly. Shivani has a good understanding of her strengths and weaknesses and her performances have always been in accordance to that.
Past Olympic performance: Debut
Past record (best performances): Gold medal at the 2016 South Asian Games, Finished sixth in the 200m freestyle at the 2013 Asian Youth Championships,
Rio Prospects: Rio 2016 will be more of an experience than a mission for young Shivani. Her prospect is perfectly encapsulated in her own words, "My aim is to finish high in 200m freestyle."
Shivani Kataria was the only Indian woman in contention for Rio Olympics qualification being the only woman swimmer to participate in the previous World Championships - a necessity to be considered for Olympic qualification in the sport.
Making it to the Rio Olympics was a dream come true for 18-year-old Shivani who will compete in the 200m freestyle event. She sports great pride in being the first Indian woman swimmer to make the Olympics after 2004 Athens.
Interestingly, Shivani only took up swimming as a summer camp activity after being inspired by her cousin who used to swim. Shivani, who was just eight then, had little clue that one day she would scale such heights in the sport. She faced no difficulty in choosing swimming as a career as her parents supported her.
"I was just a normal kid before I started swimming. There was no difficulty in becoming a swimmer as my parents supported me in every way. When I was six years old, I use to go for summer camp in Baba Gang Nath Swimming Centre near my house and slowly my interest in swimming increased," she said. She took some time to get into the groove but since 2013, her performance graph shown constant rise and the exposure she will get at 2016 Olympics will only help her get better.
As part of her preparations for the Rio Olympics, Shivani was a part of the FINA targeting Rio camp in Thanyapura. The Haryana swimmer highlighted the atmosphere in the camp and the training regimes helped her get in shape for the Games next month.
"We were swimming thrice a day when there was no meet and then doing dry land exercises. I had never swam thrice a day before. It was like wake up, train, sleep, eat, train, eat, dry land training and train again," remarked the freestyler.
Shivani had to be away from home for a year in order to train, revealed her mother. "I'm so happy and proud of my daughter for everything she has achieved at such a young age, I saw her last in February. She will only return home on July 8, after a year on the go," Meena Kataria, her mother told Times of India
Shivani remains realistic about her chances and would be using the 2016 Olympics as a learning curve to pose a stronger challenge in 2020 Olympics.
"The long-term goal is to qualify for Tokyo 2020 and go one step further and win an Olympic medal there. My short term goals are to get good results in all my upcoming tournaments including the Nationals and World Championships. I am also looking forward to qualifying for the 2018 Commonwealth and Asian Games," Shivani said.
Her only wish from the Rio Games is that she wants to inspire many young Indian swimmers to take the sport seriously and accompany her in Tokyo.
Find latest and upcoming tech gadgets online on Tech2 Gadgets. Get technology news, gadgets reviews & ratings. Popular gadgets including laptop, tablet and mobile specifications, features, prices, comparison.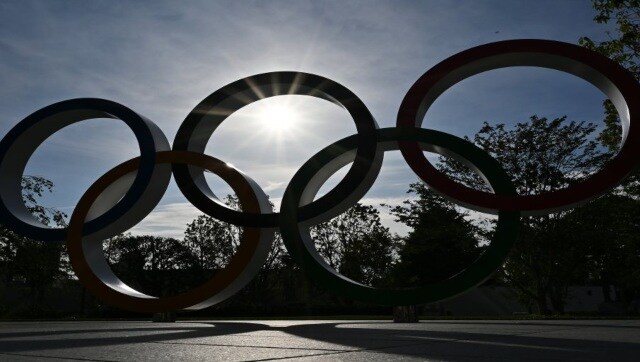 Sports
Among the things to be reviewed are the number of officials scheduled to be present at Tokyo 2020, welcoming ceremonies for athletes and various costs at venues, athletes' villages, training facilities and the international press centre.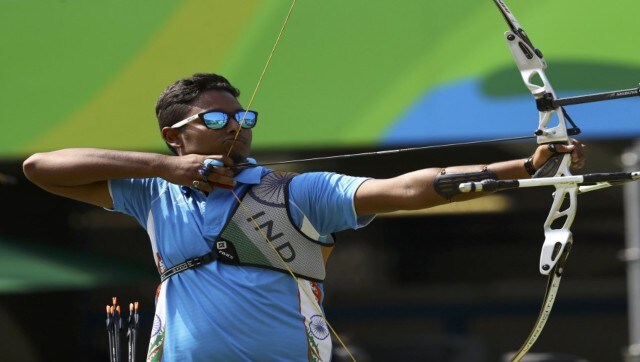 Sports
Das, who is part of the national camp and is currently training at ASI Pune, has qualified for the Tokyo Olympics along with compatriots Tarundeep Rai and Pravin Jadhav in the men's recurve team event with an impressive show at the 2019 World Championships
Sports
Yoshiro Mori, the head of the local organising committee and also a former prime minister, said Prime Minister Yoshihide Suga has a "strong commitment" to the Tokyo Olympics.