Road to Rio: Seema Punia, India's only woman discus thrower at Olympics 2016
Seema Punia is India's only woman discus thrower at the 2016 Rio Olympics, after she threw her second best effort of 62.62 at Pat Young's Throwers Classic 2016 at Salinas
Name: Seema Punia
Age: 32
Discipline (sport): Discus Throw
Category: NA 
Qualification: Gold medal at Pat Young's Throwers Classic 2016 at Salinas, California
Strengths: With a height of 183 cms, Punia can has a high release point, She admits increasing the height of the release point has worked wonders for her in the recent past and believes she can still throw at a higher height.
Past Olympic performance: 14th in preliminary round at 2004 Athens Olympics, 13th in preliminary 2012 London Olympics
Past record (best performances): Gold medal at 2014 Incheon Asian Games
- Silver medals at 2006 Melbourne and 2014 Glasgow Commonwealth Games
- Bronze at 2010 Delhi Commonwealth Games
Rio prospects:Recent form and medal rush provides hope, but Punia would be up against it to bag a medal in Rio. While gold looks too far, a bronze might be her best bet.
Seema Punia is India's only woman discus thrower at Rio Olympics 2016. She threw her second career-best effort of 62.62m at Pat Young's Throwers Classic 2016 at Salinas, California in May to clinch a berth at the Games by beating 2008 Olympic champion Stephanie Brown-Trafton. Punia will be India's 19th Track and Field athlete at the Rio games.
Punia's ride to Rio was a bumpy one as she had to often struggle to acquire funds, which the sports ministry had assigned for her preparations for the 2016 games. These incidents of red tapism only made Punia's task more difficult and she believes that timely release of funds could have helped her seal an Olympic berth long before she actually did.
Punia's career has been riddled with controversy as positive drug tests, firstly after the 2000 World Junior Championship — where she won a gold medal — and then before the 2006 Asian Games, hurt her career. After overcoming these hiccups, Punia finally began doing justice to her talent and won medals at the 2010 and 2014 Commonwealth games. A gold medal at the 2014 Asian games reduced the discus thrower to tears after finally tasting success in an event that had painfully eluded her.
Interestingly, Punia who hails from Sonepat district in Haryana started her career as a hurdler and a long jumper at the age of 11, before moving to discus throw. After having her gold medal stripped at 2000 Junior World Championship, Punia won it back in 2002. Seema married her coach Ankush Punia — also a discus thrower who represented India at 2004 Athens Summer Olympics — in 2011.
Ankush's input — especially asking Seema to raise the height of release — has worked wonders for Punia who has been among the medals in the last couple of years. At six feet one inch, the towering athlete is now aiming to further increase her height of release for the Rio games, something that she believes could really enhance her chances of a medal.
After overcoming all kinds of difficulties in her career, Punia is hitting her peak at 32. Rio could very well be her summit moment.
First Cricket News
The group stage matches of the eight-team competition are slated to be held till 4 August and the semi-finals are scheduled for 6 August.
Sports
Puig was unseeded at the Rio Olympics, but capped a run of upsets by beating three-time Grand Slam champion Angelique Kerber in the singles final.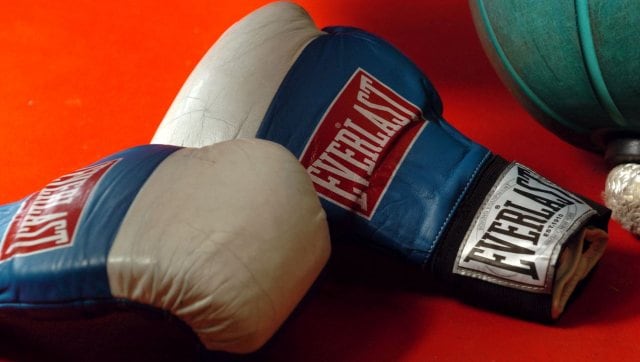 Sports
The report on the first stage of the investigation is expected to be released by McLaren Global Sport Solutions at the end of August 2021.