Road to Rio: Indian women's hockey team return to Olympics after 36 years with high hopes
The Indian women's hockey team is playing at the Olympics after 36 years after the 1980 Rome Games, where they finished fourth. At Rio 2016, they will hope to replicate that position.
Name: Indian Hockey Team
Discipline: Hockey
Category: Women's
Qualification: The Indian women's hockey team qualified for Rio 2016 by achieving a top-five finish at the 2014–15 Women's FIH Hockey World League Semi-finals.
Strengths: The biggest strength for the women's team will be their tenacity and willpower, which led to their qualification in 2015 and has enabled them to play more consistently in the recent past.
Past record (recent best performances): Gold medal in the 2000 Commonwealth Games at Manchester
-Gold medal in the 2003 Afro-Asian Games at Hyderabad
-Silver medal in the 2009 Hockey Asia Cup
-Bronze medal in the 2013 Hockey Asia Cup
-Silver medal in the 2013 Asia Hockey Champions Trophy
-Bronze medal in the 2014 Asian Games in Incheon
Past Olympics performance: The women's hockey team is playing at the Olympics after 36 years. At the 1980 Rome Games, they finished fourth.
Rio Prospects: While a medal may be a far-fetched prospect from the relatively inexperienced women's hockey team, you can expect them to win a few games within their group and possibly advance to the quarters.
While India has traditionally been very successful in hockey at the Olympics, the women's team has not done much at the mega sport events. This year, the women's hockey team has qualified for the Olympics after 36 years — they last played at the 1980 Moscow Games — the same year the men's team won their last gold medal. They finished fourth in the competition back then. At Rio 2016, they will hope to at least replicate that position.
Defender Sushila Chanu will be leading the 16-member squad and her backline teammate Deepika will assist her as the vice-captain. The team includes five defenders, five midfielders, five fowards and only one goalkeeper in Savita.
The team has the experience of Deepika, Sunita Lakra, Sushila, Namita Toppo and Deep Grace Ekka in the defence. The midfield will be manned by Renuka Llima Minz, Monika, Navjot Kaur and young Nikki Pradhan, while forward line consists of Rani Rampal, Poonam Rani, Vandana Katariya, Anuradha Devi Thockchom and Preeti Dubey.
Overall, the team has a steady mix of youth and experience and are undoubtedly a talented bunch. Their qualification for the Games was historic and they would aim to capitalise on that. Over the last few years, the team's showing at international and multi-sport events has improved considerably. The team finished in the top at the 2014–15 Women's FIH Hockey World League Semi-finals to seal their Rio berth, and stunned Japan 2-1 to win the bronze medal at the 2014 Asian Games.
However, India have not have not done very well lately, losing their last three series. Add to that, the recent controversy after captain Ritu Rani was dropped from the squad for who was dropped from the squad by the selectors due to poor form and attitude problems.
But Chanu is an experienced campaigner herself. She has played more than hundred international matches so far, and was the skipper of the junior Indian team in 2013. Under her, the Indian team won a bronze medal at the Junior World Cup held in Germany.
At Rio, India is placed in Group B along with Argentina, Australia, Great Britain, Japan and United States, who are all ranked above them. The competition formats will have each team initially playing round-robin games within their group, after which the the top four teams from each group advance to the quarter-finals. While the group may not be conducive to India's chances, the hope still remains that they will at least reach the quarters.
Squad: Sushila Chanu (Captain and Defender), Navjot Kaur, Deep Grace Ekka, Monika, Nikki Pradhan, Anuradha Devi Thokchom, Savita, Poonam Rani, Vandana Katariya, Deepika (vice-captain), Namita Toppo, Renuka Yadav, Sunita Lakra, Rani Rampal, Preeti Dubey, Lilima Minz.
Coach: Neil Hawgood
With inputs from agencies 
Find latest and upcoming tech gadgets online on Tech2 Gadgets. Get technology news, gadgets reviews & ratings. Popular gadgets including laptop, tablet and mobile specifications, features, prices, comparison.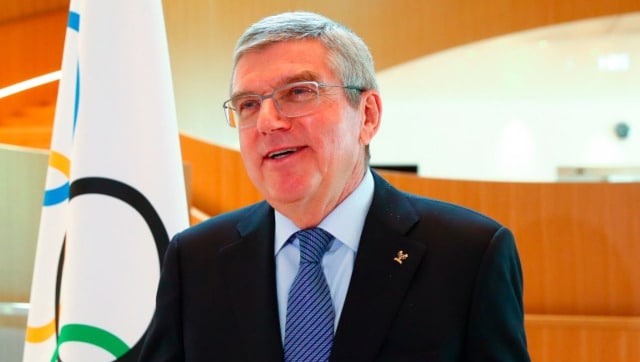 Sports
IOC president Thomas Bach has said during this week's trip to Tokyo that he is "encouraging" all Olympic "participants" and fans to be vaccinated — if one becomes available — if they are going to attend next year's Tokyo Olympics.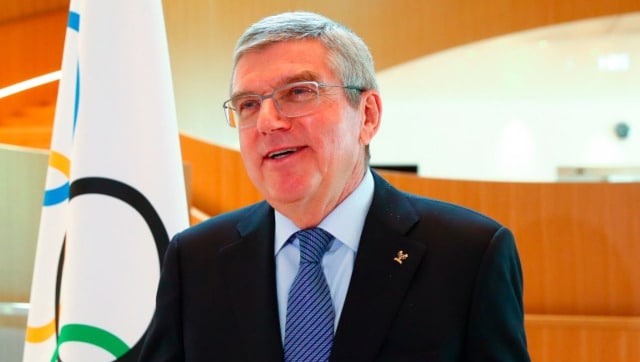 Sports
IOC chief Thomas Bach said fans will be in the stands for Tokyo 2020, but didn't commit on international spectators attending. He also did not rule out IOC buying its own supply of vaccines for athletes.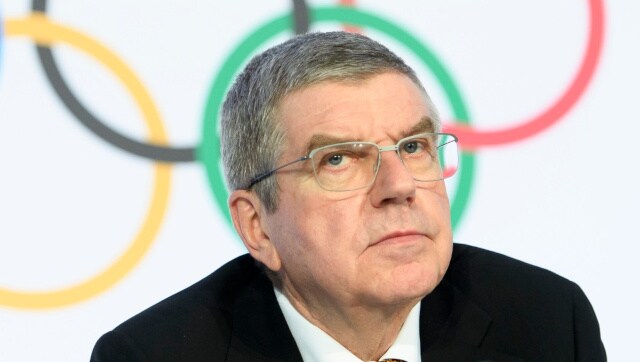 Sports
Bach, on his first trip to Tokyo since the Games were postponed in March, is hoping to convince athletes, Japanese citizens and Olympics sponsors that the Games can be held safely next year.