Road to Rio: Armed with experience, recurve archer Deepika Kumari goes for gold
Deepika Kumari is a force to be reckoned with, both in the individual as well as team recurve events at Rio
Name: Deepika Kumari
Age: 22
Discipline (sport): Archery
Category: Recurve, singles and team
Qualification: Kumari qualified for the Olympics by scoring 686/720 in the women's recurve event of the 2015 Archery World Cup in Shanghai to equal the earlier world record set by South Korea's Bo-Bae.
Strengths: Despite her age, Kumari is a seasoned archer and has consistently won a slew of tournaments.
Past Olympic performance: Deepika Kumari's performance in the 2012 London Olympics was relatively poor due to a bout of fever. She lost against Amy Oliver of Great Britain in the opening round.
Past record (best performances):  Kumari won two gold medals in the 2010 Commonwealth games; she clinched gold for the women's individual recurve event and won another gold medal in the women's team recurve event alongside Dola Banerjee and Bombayala Devi.
- At the 2010 Asian Games in China, Kumari missed out on a bronze medal after losing to North Korea's Kwon Un Sil in the individual event, but she landed a bronze in the team event.
- Deepika Kumari won her first World Cup individual stage recurve gold medal in Turkey in 2012.
- In 2013, she won the Gold Medal in Archery World Cup held in Colombia. She has also won 3 silver medals in the World Cups so far.
Padma Shri and Arjuna award winner, Commonwealth games double gold medalist and a formidable contender at the Asian Game and Archery World Cups — Deepika Kumari has quite a few feathers in her cap. The athlete is a force to be reckoned with, both in the individual as well as team recurve events at Rio. This is reinforced by the fact that she broke a world record while qualifying for the Olympics!
The 22-year-old archer began her long list of championship titles by winning the 11th Youth World archery Championship in the US. Deepika was the second Indian to win the title after Palton Hansda.
Kumari made it to this stage despite her humble background. Born to an auto rickshaw driver, her family lacked the financial background, but never failed to support her burgeoning career. They would often sacrifice the family budget to buy Kumari's equipment. She would tirelessly practice using bamboo bows and arrows, and was finally recognized in 2005 by the Arjun Archery Academy and then in 2006, she joined the Tata Archery Academy. After that, there was no looking back for Kumari.
Perhaps the biggest achievement for Deepika was when she was became World No. 1 in the Women's Recurve Archery in 2012. This was following her World Cup gold medal in Turkey. She was also awarded the prestigious Arjuna Award by President Pranab Mukherjee that very year.
In terms of her recent performances, she took the archery world by storm by breaking South Korean Bo-Bae's record in the women's recurve event of the Archery World Cup in Shanghai. Her coaches weren't surprised by this feat, as Kumari is even outdoing the men archers in camps and other practice sessions. She even won her fourth silver medal at the World Cup this year.
Kumari now looks to gild her cap with Olympic glory. She will compete in the women's recurve team event with Bombayla Devi and Laxmirani Majhi. She will also participate in the individual recurve event.
With inputs from agencies
Find latest and upcoming tech gadgets online on Tech2 Gadgets. Get technology news, gadgets reviews & ratings. Popular gadgets including laptop, tablet and mobile specifications, features, prices, comparison.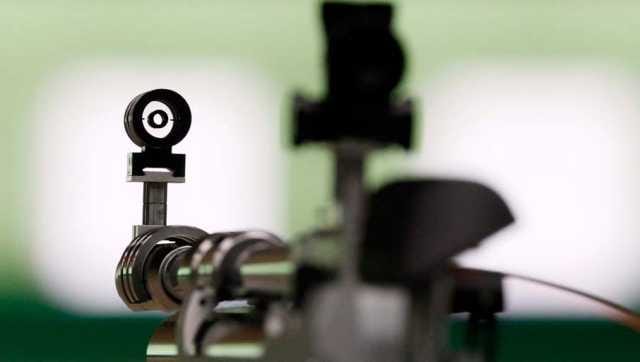 Sports
The support will be extended through a group/systems approach and a monthly out of pocket allowance of Rs 25,000 will be given to every TOPS athlete.
Sports
2022 Commonwealth Games' athletes and team officials will now be housed in three campus villages at The University of Birmingham, The University of Warwick, and The NEC Hotel Campus.
Sports
A total of 16 recurve archers — eight men and as many women, along with four coaches and two support staff will report for the camp on 25 August and undergo the mandatory 14-day period inside the ASI campus before starting their training sessions.