Road to recovery: Petrov aims for Aston Villa return after overcoming leukaemia
London: Stiliyan Petrov said on Tuesday he wanted to resume his professional career despite retiring after being diagnosed with acute leukaemia four years ago.
And the Bulgarian would like nothing more than to be back playing with former club Aston Villa, even though the Birmingham side have just been relegated from the English Premier League.
The 36-year-old feared he would never play football again following a diagnosis of acute leukaemia in March 2012.
But after overcoming the illness and completing an extensive fitness programme, Petrov has said he is ready to play again and will speak to Villa ahead of any other club side.
"I'm looking forward to a return to football again," he told the Birmingham Mail at the launch of his charity golf day, which takes place on May 8.
"I've told Aston Villa that I'm ready to start a pre-season with them. Obviously they will always have the first look.
"I spoke to a lot of doctors and fitness coaches and everybody looked at it and assessed it and I have received very positive news.
"I've been working close to the idea for a year and a half and I'm very excited."
Petrov, a former Villa captain who has since worked with the club's Under-21 side in a bid to improve his fitness, added: "I understand the odds will be against me. People will be asking a lot of questions and having a lot of doubts but I always believe it you work hard you will get fitter.
"I've worked hard all my life to be a footballer and it was taken away from me. I've been given a chance again to do it.
"I'm 36, but players are playing at 38, 39, 40.
"I've looked after myself well and I think I've got a good shout.
"Even if it doesn't happen, I've tried."
Sports
Portugal's Silva was linked with a move away from the champions in the close season after Guardiola admitted he was concerned by his reduction in playing time last season.
Sports
The Gunners captain's 66th-minute winner released the tension that had been bubbling up inside the Emirates Stadium and lifted his team off the foot of the table.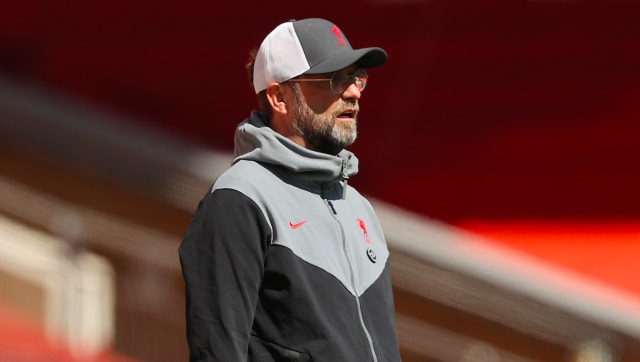 Sports
Liverpool's Alisson Becker, Fabinho and Roberto Firminho were selected for this month's World Cup qualifiers in South America but Premier League clubs refused to release players due to the 10-day coronavirus isolation period required on return to Britain.