Rio Olympics 2016: Why playing for country brings out the very best in Andy Murray
When Andy Murray wears the Great Britain jersey his game seems to elevate above its usual level. We caught a glimpse of this when he beat Kei Nishikori.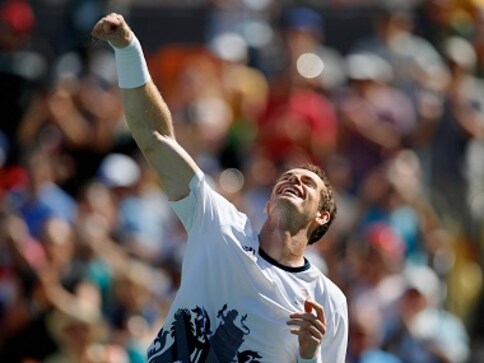 It is impossible for the national kit to not evoke something in an athlete. For some, it takes them back to their baby steps in the sport. For others, it shows them a glimpse of just how high they can go. Undeniably, the country kit possesses a je ne sais quoi – an allure. In a sport like tennis, where games for the country are an endangered species, the national colours are sacrosanct. Sometimes, they are enough to make the athlete an entirely different player. Especially on a stage like the Olympics.
When I played my first cricket match for my employer, Western Railways, I had been working for them for a fortnight at best. I was struggling to get myself into the right frame for mind for the game. That was until I saw the Maharashtra logo, as I packed my whites.
I had played for Maharashtra for five years already, and it had brought out the best in me. So for that first game, I just pretended that I was playing for Maharashtra – a team I had a strong emotional bond with. Firsthand, I know how loyalties towards teams, and more so towards the country, help an athlete draw strength from hitherto unknown wells.
There are more examples of such cases in sport than there are dimples on a golf ball. Closest to home, and sticking to tennis, Leander Paes seems to run on two hearts and four legs when he represents India. Recent shenanigans aside, whether it is Davis Cup, or the Olympics, playing for the nation meant that he would find that extra gear. And if he couldn't, he would build it. "Leander makes tennis personal", wrote Rohit Brijnath of his 1996 bronze medal win. "He affects you, he demands your involvement, till you're on your feet before you can stop."
These words are also true of Andy Murray, when he wears the Great Britain jersey. By his own admission, his game seems to elevate above its usual level while sporting the lion. We caught a glimpse of that on Saturday night, as he dismantled the talented and versatile Kei Nishikori in the men's singles Olympic semi-final.
"I've always played some of my best tennis when I've played for my country", he said last year, after guiding Britain to their first Davis Cup win in 79 years. His win loss ratio in Davis Cup stands at 29-2. To say that he was instrumental in the 2015 win would be an understatement. Murray was involved in 11 of Britain's 12 wins in their campaign, a Cup record.
Before that tournament, Stephen Tignor, a writer for Tennis Magazine, argued that the Davis Cup might just be a stepping stone for Murray, a vault to greater heights. He cited how the likes of Bjorg, McEnroe, Nadal, and Djokovic achieved grand Slam success soon after Davis Cup victories. I however, believe Murray's springboard moment came much earlier.
Cast your mind back to 2012. In the London Olympic Games, the All England Tennis Club hosted Murray as he won a historic gold. He beat the world number one Roger Federer – in straight sets no less – who back then was at the height of his powers, and hungry for the one title he did not (and still does not) have: of being the singles Olympic champion. Exactly four weeks earlier, Federer had comprehensively beaten Murray in the Wimbledon final. Before that, Murray had lost two more grand Slam finals, and seemed to be flirting with the 'perpetual bridesmaid' tag.
But come the Olympics, and Murray found a way, a gear, another level. He beat Djokovic in the semi final, and then notched up his first ever win against Federer in a five set match. With the team GB logo on his chest and his countrymen cheering him on, he was in the zone, focus unwavering, determination intrepid. And it proved to be the tipping point for his career graph as well.
Months after that Olympic Gold in 2012, Murray finally won a Grand Slam, when he beat Djokovic in Flushing Meadows. He then followed it up with the elusive Wimbledon title in 2013. "Everybody always talks about the pressure of playing at Wimbledon, how tough it is, but the people watching make it so much easier to play", he said on his website.
Winning the home Grand Slam was special for Murray, because despite not representing Britain then, all of Britain was with him. Wimbledon remains the only Slam he has won twice; the responsibility of winning for his country seems to sit well on his broad shoulders.
At 11:30 PM IST on Sunday, Andy Murray will don national colours for the last time in these Games. He has become the first man in tennis to earn a chance to defend his Olympic gold. If I were a betting woman, my money would be on him. After all, he'l be playing in his country's kit.
Sports
Wimbledon, which starts on Monday, has banned all Russian and Belarusian players from this year's tournament.
Sports
"I didn't retire. I just needed to heal physically, mentally. I had no plans. I just didn't know when I would come back. I didn't know how I would come back," said the 40-year-old on Saturday.
Sports
Live Streaming Of Wimbledon 2022 - Tennis Tournament Live coverage,