Rio Olympics 2016: Vikas Krishan's dominant win marks positive start for Indian boxing
Vikas Krishan made it to the next round in the 75kg middle weight category after defeating Charles Conwell at the boxing event at Rio Olympics on Tuesday.
Indian boxer Vikas Krishan made it to the next round in the 75-kg middle weight category boxing event at the Rio Olympics on Tuesday. Drawn to box against 18-year-old Charles Conwell of United States, Vikas, in his red attire, made short work of his opponent in the second and third round to win on a unanimous points decision.
The Indian kept his promise of taking revenge against American boxers – as he had lost his bout at the 2012 London Olympics due to a controversial decision, against an American.
The first round saw both boxers trying to gaze each other up, but Vikas managed to land a few body punches on his counterpart through the opening exchanges. The second round was clearly in favour of Vikas, who brought out his armoury of lethal combination punches and landed quite a few, in quick succession, on the face and body of the American.
In the middle of the second round, one such combination managed to shake up the American's bread basket. Conwell, being shorter in height, was trying to come in closer and at times was holding Vikas to prevent being hit by punches.
The Indian has good footwork and used it judicially to add to his height advantage. The third round was a bit sluggish, as both boxers traded punches that were landing outside the target area. But in the end, it was Indian boxer who stole the show.
Vikas Krishan will now box with Onder Sipal of Turkey. If all goes well, Krishan will most likely defeat him in the next round.
It marked a good start for the Indian boxing team. Two more Indian boxers, Manoj Kumar and Shiva Thapa, will open their campaigns on Wednesday and Thursday nights, respectively.
Find latest and upcoming tech gadgets online on Tech2 Gadgets. Get technology news, gadgets reviews & ratings. Popular gadgets including laptop, tablet and mobile specifications, features, prices, comparison.
Entertainment
Master has grossed more than $4.6 million in the five-day opening weekend in the overseas territories.
Sports
Japanese Prime Minister Yoshihide Suga has vowed to get the pandemic under control and hold the already postponed Olympics this summer with ample coronavirus protection.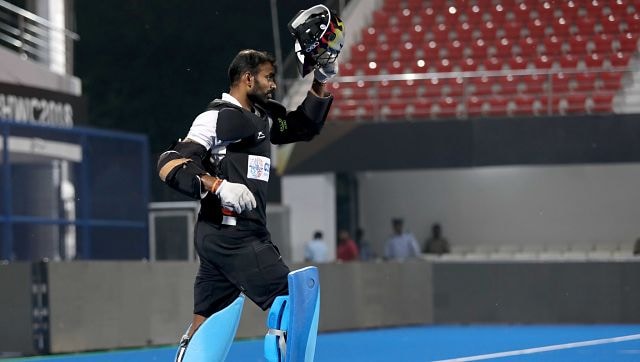 Sports
In the next leg of FIH Hockey Pro League matches, India is scheduled to play against Argentina in April, Britain, Spain and Germany in May.