Rio Olympics 2016: Usain Bolt's 'triple double' brings out the best on Twitter
Bolt was a step closer to his 'triple triple' Olympic legacy with his 200m gold. Noone had a doubt that he'd win, but Twitter was quick to celebrate anyways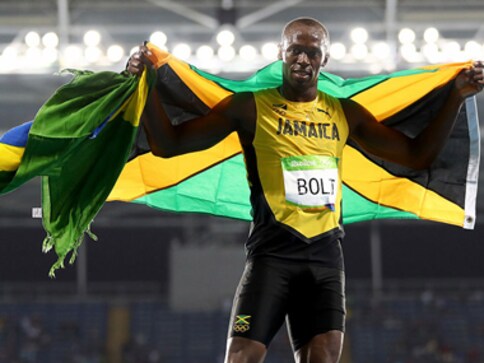 Sprinting legend Usain Bolt was one step closer to his 'triple triple' Olympic legacy as he won a third successive Olympic 200m gold on Thursday. Not many doubted that the 'world's fastest man' could race towards his eight gold medal and social media was as quick as the Jamaican to celebrate the victory nonetheless.
Bolt was closer to 'athletic immortality' when he won the 200m men's individual final with a timing of 19.78 seconds for gold, leaps ahead of Canadian Andre de Grasse, who clinched silver with a timing of 20.02 seconds.
From former athletes' congratulations to sportsmen showing their love to even celebrities sharing some memes, here's how Twitter reacted to the sprinter's dash to victory.
We were all this Jamaican mother when we watched the sprint
Shoutout to the International Cricket Council for this hilarious gem
Let's just agree that we've all thought of this
In case you need some reference, this is how badly you'd lose
Bolt may have missed the world record in this sprint, but the jog, his eighth gold medal, still made Olympic history.
Many cricketers joined the club in congratulating the legend.
Let's just agree that you'd need to be very crafty to beat The Bolt.
The Twitterati didn't miss out on the opportunity to mention some Olympics drama while congratulating bolt
With the 200m sprint out of the way, only one match remains for Bolt to sprint into history!
Sports
The high jump national record holder, who was snubbed despite achieving the CWG cut-off mark, has filed a writ petition in the Delhi High Court.
Sports
Duplantis cleared 6.16 on his second attempt, the best-ever outdoors performance that bettered by 1cm his previous outdoor best set in Rome in September 2020.
Sports
Neeraj's previous personal best throw was only earlier this month at the Paavo Nurmi Games in Finland, where he threw 89.30m. He eventually finished that tournament with a silver medal.