Rio Olympics 2016: Usain Bolt's 'triple double' brings out the best on Twitter
Bolt was a step closer to his 'triple triple' Olympic legacy with his 200m gold. Noone had a doubt that he'd win, but Twitter was quick to celebrate anyways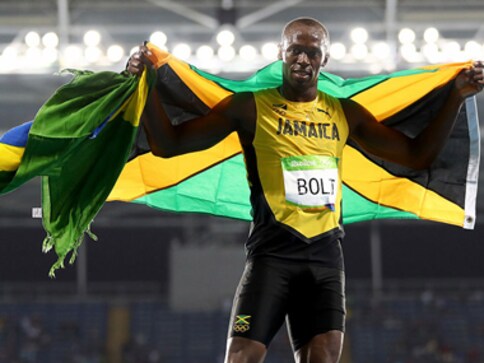 Sprinting legend Usain Bolt was one step closer to his 'triple triple' Olympic legacy as he won a third successive Olympic 200m gold on Thursday. Not many doubted that the 'world's fastest man' could race towards his eight gold medal and social media was as quick as the Jamaican to celebrate the victory nonetheless.
Another One #Gold #Rio2016 pic.twitter.com/pKi59tGlsm

— Usain St. Leo Bolt (@usainbolt) August 19, 2016
Bolt was closer to 'athletic immortality' when he won the 200m men's individual final with a timing of 19.78 seconds for gold, leaps ahead of Canadian Andre de Grasse, who clinched silver with a timing of 20.02 seconds.
 @usainbolt #JAM has won #Gold in the 200m, defending his London 2012 title and completeing 2/3 of the triple-triple! #Athletics

— Rio 2016 (@Rio2016_en) August 19, 2016
From former athletes' congratulations to sportsmen showing their love to even celebrities sharing some memes, here's how Twitter reacted to the sprinter's dash to victory.
Is anyone faster than @usainbolt?  #Olympics https://t.co/u26T0mfIhJ

— Vine (@vine) August 19, 2016
I wasn't old enough when Muhammad Ali was in his prime, but I imagine Usain Bolt comes close with his personality and dominance.

— Ian Mendes (@ian_mendes) August 19, 2016
Congrats to my friend and training partner @usainbolt Well done big man. A true inspiration and a living legend! pic.twitter.com/gYlGZzlUUz

— Yohan Blake (@YohanBlake) August 19, 2016
Silver after Bolt is really like Gold am I right? @De6rasse

— Genie Bouchard (@geniebouchard) August 19, 2016
BREAKING: Usain Bolt is VERY FAST.

Another gold for the World's Fastest Man in the 200m! #Rio2016 pic.twitter.com/qw3vn6ed2y

— Mashable (@mashable) August 19, 2016
We were all this Jamaican mother when we watched the sprint
How my Jamaican mother watches @usainbolt: #Rio2016  pic.twitter.com/8RRUB7l5Km

— Kendra (@KendraHansey) August 19, 2016
Ever noticed that the whole world becomes Jamaican when @usainbolt runs?
It's almost like the other runners don't exist!
What a phenomenon

— atul kasbekar (@atulkasbekar) August 19, 2016
Bolt with "The Silencer" boi. I see you homie!!https://t.co/E0Vjlpa9uy

— LeBron James (@KingJames) August 19, 2016
Shoutout to the International Cricket Council for this hilarious gem
.@usainbolt may be fast but he's found his match in @YUVSTRONG12! #Olympics #Rio2016 #Athletics pic.twitter.com/mwNAL58hWq

— ICC (@ICC) August 19, 2016
Let's just agree that we've all thought of this
I want to race Usain Bolt just to see how bad I would Lose.

— Charlamagne Tha God (@cthagod) August 19, 2016
In case you need some reference, this is how badly you'd lose
#UsainBolt's speed measurement pic.twitter.com/wHtwlxPc5F

— Sulayman Makalo (@MakaloMansa) August 19, 2016
Bolt may have missed the world record in this sprint, but the jog, his eighth gold medal, still made Olympic history.
Usain Bolt has his eye on the world record.

So set your alarm - he's on at 2.30am!

More: https://t.co/w7UUZSwLHM pic.twitter.com/0cvTEVK9Sm

— BBC Sport (@BBCSport) August 18, 2016
Congrats, @usainbolt on winning your 8th #gold medal! Men's 200m #Athletics #Olympics pic.twitter.com/kC3o52fB11

— Olympics (@Olympics) August 19, 2016
The Usain Bolt triple double:
2008:
2012:
2016:  pic.twitter.com/oRw4UVPeaA

— The Ringer (@ringer) August 19, 2016
Many cricketers joined the club in congratulating the legend.
How good are you!!! @usainbolt reasonable claim to fame...I am the fastest man on the planet 3 times over@Rio2016_en

— Matthew Hayden AM (@HaydosTweets) August 19, 2016
Usain unbolted once again!!These records aren't going to be broken in a hurry.Salute the legend.#Rio2016

— Ashwin Ravichandran (@ashwinravi99) August 19, 2016
Simply put,there will never be another @usainbolt #thechosenone

— Herschelle Gibbs (@hershybru) August 19, 2016
USAIN BOLT you Beauty.. Have we just witnessed History.. #differentleague #whattaman

— Kartik Murali (@kartikmurali) August 19, 2016
Let's just agree that you'd need to be very crafty to beat The Bolt.
Other sprinters need to take notes off Prince Harry on how to beat Usain Bolt.#Rio2016 pic.twitter.com/AYCzFqKmJx

— William Hill Aus (@WillHillAus) August 19, 2016
The Twitterati didn't miss out on the opportunity to mention some Olympics drama while congratulating bolt
Haven't seen anyone run faster than Usain Bolt since Ryan Lochte.

— Leigh Ellis (@LeighEllis) August 19, 2016
Neither Bolt or de Grasse's times came anywhere close to Lochte's sprint through customs to make it onto his flight out of Brazil. #Rio2016

— Andy Bowers (@evilpez4) August 19, 2016
- Bolt will be back for 2020.
- Phelps will be back for 2020.
- Lochte will be in jail by 2020.

— Cujo Knows (@cujoknows) August 19, 2016
With the 200m sprint out of the way, only one match remains for Bolt to sprint into history!
#Rio2016 Olympics: @usainbolt keeps hopes alive for "triple triple" after third 200m #gold https://t.co/pWLEDbOq9h pic.twitter.com/NgkEy2Pbqj

— FirstpostSports (@FirstpostSports) August 19, 2016
Find latest and upcoming tech gadgets online on Tech2 Gadgets. Get technology news, gadgets reviews & ratings. Popular gadgets including laptop, tablet and mobile specifications, features, prices, comparison.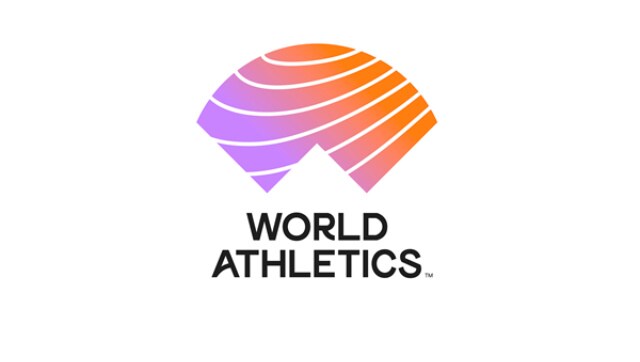 Sports
World Athletics said it will call on its congress to vote virtually on expelling Russia if the $5 million fine and another $1.3 million in costs aren't paid by 15 August.
Sports
World Athletics vice-president Gardner was speaking on the concluding day of the two-day online seminar for announcers and event presentation managers in the modern era.
Sports
Coe said athletics can benefit from the new-found habit of more people taking to walking and running and his sport will try to build on it to broaden its base.