Rio Olympics 2016: US track and field stars express disappointment for ban on Russian rivals
US track and field stars expressed dismay at the doping-ban enforced absence of Russian rivals in the ongoing Rio Games on the eve of the Olympic track and field competition
Rio De Janeiro: US track and field stars expressed dismay at the doping-ban enforced absence of Russian rivals in the ongoing Rio Games on the eve of the Olympic track and field competition.
Ten days of athletics start at the Olympic Stadium on Friday with all Russian athletes, bar one, banned because of allegations of state-sponsored doping.
American athlete Devon Allen is disappointed he will not have the chance to test his prowess against Sergey Shubenkov, the reigning 110m hurdles world champion.
"As an athlete you always want to compete against the best," said Allen, a medal contender in Rio who posted the second-fastest time of the year of 13.03 at last month's US Olympic trials.
"The defending world champion is Russian and he's not here. As a competitor it's kind of disappointing because obviously I want to compete against him," added Allen.
Pole vaulter Sam Kendricks, a second lieutenant in the US Army reserve, said he was saddened that clean Russian athletes had not more time to fight their case against exclusion.
"The Russians have always had a history of being very immaculate in the vaults," Kendricks told a press conference.
"I can only express that I'm kind of disappointed that this issue didn't come to light sooner, that the clean athletes could have been able to shine through and have more due process in that respect.
"I'm not happy that several of my Russian friends, who I have no doubt compete fairly, will not be here."
Russian athletes were suspended from international competition last year after the World Anti-Doping Agency (WADA) published a report which alleged "state-sponsored" doping.
The International Association of Athletics Federations (IAAF) extended the ban to cover the Olympics after ruling that the criteria for reinstatement had not been met.
Kendricks said he understood the reasons for the hardline stance by the IAAF.
"This is something the sport has to go through to put more light on this issue so that everybody is held to the same standard," he told reporters.
Find latest and upcoming tech gadgets online on Tech2 Gadgets. Get technology news, gadgets reviews & ratings. Popular gadgets including laptop, tablet and mobile specifications, features, prices, comparison.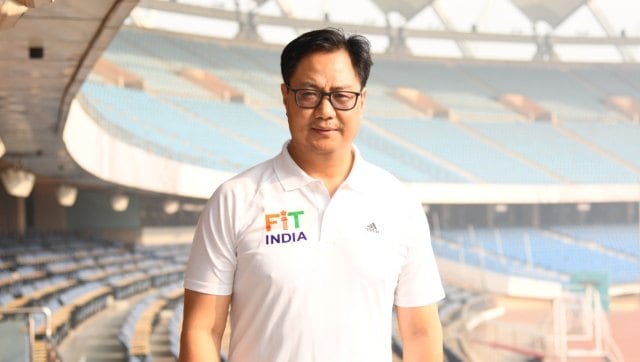 Sports
Rijiju added that steps like enhancing the skill sets of Indian coaches, removal of Rs 2-lakh salary cap for coaches and extension of coaching tenures will bring positive changes in the system.
Sports
Tokyo observed the original date a year ago. That was before the COVID-19 pandemic postponed the Olympics and pushed back the opening to 23 July, 2021. Fireworks cascaded over Tokyo Bay back then, and local celebrities unveiled the medals in a highly choreographed show.
Sports
Wigan only dropped into the bottom three as a result of a 12-point penalty imposed at the conclusion of the campaign as a result of the club going into administration.