Rio Olympics 2016: Shooters Mairaj Khan, Gurpreet Singh fail to fire; bow out of games
Indian shooters' dismal run in the Rio Olympics 2016 continued as Gurpreet Singh and Mairaj Ahmad Khan failed to progress to the finals of their respective events
Rio de Janeiro: Indian shooters' dismal run in the Rio Olympics 2016 continued as Gurpreet Singh and Mairaj Ahmad Khan failed to progress to the finals of their respective events on Saturday.
Gurpreet failed to make the final of men's 25m Rapid Fire Pistol after finishing seventh in the qualification round, while Mairaj ended ninth after losing in a shoot-off in the Men's Skeet event.
As a rule, the top six are entitled to advance to the finals in both the events.
Gurpreet, who was placed 10th at the end of first qualifying phase with 289 points, collected a total of 292 points for a total of 581, including 24x, to miss the finals by a whisker. His one bad round of 90 yesterday cost him a place in the final of the event.
After Mairaj was tied with tied with four other shooters, the last two semifinals spots were decided in a shoot-off where the Indian, who was 10th overnight, dropped to ninth with a +3.
The 40-year-old Mairaj, who had bagged a historical quota in skeet by winning the World Cup silver at the same venue in April, came very close to qualifying when five were tied with 121.
But Mairaj and Anthony Terras became the first to be eliminated, missing the target after three shots at the Olympic Shooting Range in Deodoro.
Having bagged one gold, two silver and one bronze since Athens 2004, shooting now is in danger of returning empty-handed as only Gagan Narang and Chain Singh are in contention on the concluding day on Sunday at the 50M Rifle 3 Position event.
Mairaj however was happy that he left an impression from the skeet range in a sport where India have little hold.
"Skeet is unknown in India. We are not even closer to the world champion. We decided to put India on the map. Skeet was always more challenging and fascinating for me," Mairaj, who is coached by 1996 Atlanta gold medal winner Ennio Falco, said.
"He gave us the belief. I'm really very sad that I failed to put the country's flag on the podium. But it's the journey and not the destination. It comes once in four years, it was not normal."
After securing the Olympic berth, Mairaj went to Italy and the only break he took was during the Eid when he went home to Khurja in Uttar Pradesh for two days.
"We worked very hard. I'm out since 4 April, only two days for Eid and went back to Italy. We are well supported. We have produced some results."
On his shoot-off, he said: "I overcame and finished 121, but shoot-off is like a draw. The target goes down, unlike other shooters. Maybe next time, God willing I will do well."
Mairaj said he's already looking ahead to Tokyo 2020.
"Age is just a number. In this sport maturity comes after 40 only. I'm fitter and mentally stronger than ever. We will do it next time," Mairaj, who will turn 41 on 2 November, said.
Mairaj has spent two years with the Italian coach, and Falco said: "We have to begin to work for the next season. We have the World Cup in Rome. We have to respect his performance. He trained very hard and he's a professional."
"First time we qualified, we reached seventh place. The Olympic Games is different experience. The youngsters are coming up. We have to now think of developing Indian team."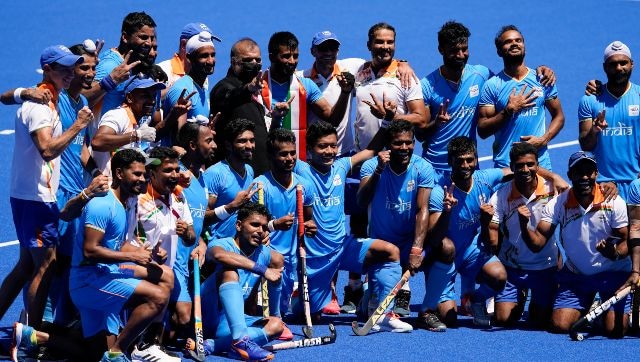 Sports
"We are eager to begin our quest for gold at the Paris Olympics. We will have to approach step-by-step, and our first step will be to qualify directly for the Olympic Games 2024 by winning Gold at the 2022 Asian Games," Hardik said in a Hockey India media release.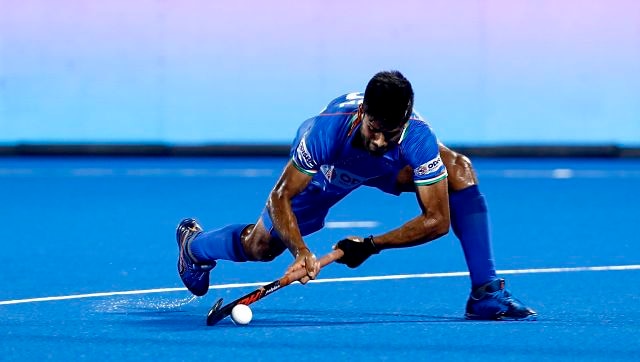 Sports
Varun further stated that skipper Manpreet Singh's one-on-one chat with him before the team left for Tokyo helped him a lot.
Sports
World Athletics chief Sebastian Coe is among those who have backed calls for a cannabis review.