Rio Olympics 2016 schedule, day 14: PV Sindhu goes for gold; Aditi Ashok in action
Day 14 of the Rio Olympics 2016 will see Indians in action across four sports - golf, wrestling, badminton and athletics.
Which sports will Team India compete in on day 14 of the Rio Olympics?
Day 14 of the Rio Olympics 2016 will see Indians in action across four sports - golf, wrestling, badminton and athletics.
Who will be the Indian athletes in action?
In a historic game for India, PV Sindhu will be in action in the badminton women's singles final match against Spain's Carolina Marin. Sindhu will be aiming to become the first Indian woman to win an Olympic gold medal.
In her previous game, on Thursday night, Sindhu unleashed a barrage of jump smashes, cross-court drops and baseline tosses to demolish her Japanese opponent, Nozomi Okuhara, in the semi-final stage – 21-19, 21-10 – thereby guaranteeing herself a silver medal at the least.
In golf, 18-year-old Aditi Ashok, will be continuing her campaign in the third round of the women's competition. At the end of round two, she was just four shots behind the leader after firing a second successive three-under 68, which included five birdies against a couple of bogeys, to move to six-under 136.
Narsingh Yadav's scheduled 74 kg men's freestyle wrestling qualifier now stands cancelled as the Indian was banned from the Olympics for four years following a CAS ruling. He was supposed to face Zelimkhan Khadjiev of France, who will now get a walkover. Khadjiev is the same opponent that Yadav defeated in the 2015 World Championship bronze medal match.
In the men's wrestling 57 kg round of 16 event, Sandeep Tomar will take on Russia's Viktor Lebedev.
In athletics, Indians will be seen taking part in four events. In the men's 50 km walk final, Sandeep Kumar will look to find India its first athletics medal in Rio. Whereas, in the women's 20 km walk final event, Khushbir Kaur and Sapna Punia will be seen in action.
The women's 4x100 m relay round one will see a team of six Indians in action – Ashwini Akkunji, Poovamma Raju Machettira, Jisna Mathew, Debashree Mazumdar, Nirmala Sheoran and Anilda Thomas.
In the men's 4x100 m relay Arokia Rajiv, Mohammed Anas Yahiya, Moha Kumar Raja, Ayyasamy Dharun, Lalit Mathur and KM Puthanpurakkal will take part.
Here are all the Indians in action on day 14
PV Sindhu - Badminton, women's singles final
Aditi Ashok - Golf, women's third round
Men's relay team - 4x100 m round one
Women's relay team - 4X100 m round one
What time will these events happen? (all times in IST)
PV Sindhu's final match against Carolina Marin is scheduled for 6:55 PM.
Aditi Ashok will be start her third round from 4.00 PM onwards.
Narsingh Yadav's  74 kg men's freestyle qualifier was scheduled for 6:38 PM. (Now cancelled)
The 57 kg men's round of 16 wrestling round featuring Sandeep Tomar is scheduled for 7:02 PM.
The men's relay team will take part in the 4X100 m event at 5:40 AM early on Saturday.
The 4X100 m women's relay event is scheduled for 5:10 AM on Saturday.
What are India's medal prospects on day 14?
PV Sindhu's semifinal victory has ensured that India will add to its medal tally on Friday, as she is guaranteed a silver medal at the least. But all hopes will be pinned on her to defeat Caroline Marin of Spain to clinch India's first gold medal at the Rio Olympics, and only the second individual Olympic gold.
Elsewhere, the athletics events – the men's 50 km walk, women's 20 km walk, men's 4X100 relay and women's 4X100 relay – are all medal events and can help add to India's tally.
Find latest and upcoming tech gadgets online on Tech2 Gadgets. Get technology news, gadgets reviews & ratings. Popular gadgets including laptop, tablet and mobile specifications, features, prices, comparison.
Sports
American Lyles, who won gold in the 200 metres and the 4x100m relay in Doha last year and was hotly tipped for the success at the Tokyo Games, announced earlier this month that he was on anti-depressants.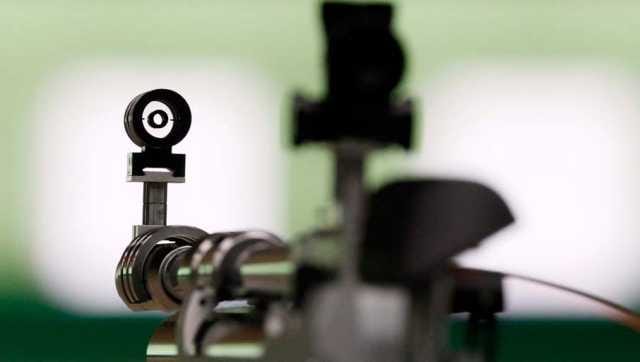 Sports
The support will be extended through a group/systems approach and a monthly out of pocket allowance of Rs 25,000 will be given to every TOPS athlete.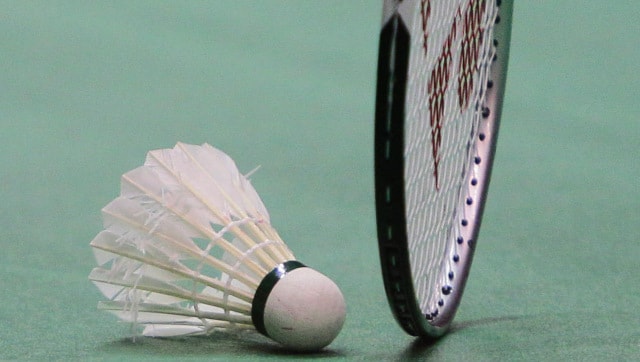 Sports
The decision came after a meeting between Telangana's top sports persons and the sports minister V Srinivas Goud, who has directed the officials at different centres to allow athletes to train on alternate dates at half the capacity of the facilities.