Rio Olympics 2016: Sachin Tendulkar meets IOC president Thomas Bach
Sachin Tendulkar has met IOC President Thomas Bach on the sidelines of the Rio Olympics in Rio de Janeiro, which the Indian cricket icon termed as wonderful
Rio de Janeiro: The sight of cricketing great Sachin Tendulkar sitting in the stands on the first morning of the Rio Games rugby competition on Saturday was a reminder that at least one major international sport remains outside the Olympic embrace.
Tendulkar, who is in Rio as a goodwill ambassador for the Indian contingent, sat alongside Bach as the two watched the opening day of rugby sevens, which has made an Olympic return after a 92-year-absence.
Accompanied by International Olympic Committee President Thomas Bach, India's greatest sporting icon watched the opening matches of a shortened version of a sport that has some parallels with his own.
"Wonderful spending time with Mr Thomas Bach, IOC president at #Rio2016 @olympics," tweeted Tendulkar after meeting the IOC chief on Saturday.
Like rugby, the elite level of cricket is largely populated by a handful of former British colonies and the game is widely perceived as unfathomable by many outside that heartland.
Unlike rugby, however, cricket has been slow to take up the chance to return to the Olympic fold since Bach opened up opportunities for new sports to replace those considered unappealing to the younger demographic he wants to attract.
With the return of golf and rugby at the Rio Games, and with baseball and softball set to return in Tokyo in 2020, cricket, and the Indian subcontinent that provides the vast majority of its most fervent fans, represents a final frontier for the IOC.
Barring a fast fading memory of a once dominant hockey team and the odd shooting gold, India's 1.2 billion people have had little to shout about at the Olympics for many a long year.
There are signs, however, that Bach's accompanying Tendulkar to the rugby in Rio was only part of increasing IOC attempts to engage the sport that dominates India, and the country itself.
Wonderful spending time with Mr Thomas Bach, IOC president at #Rio2016 @olympics pic.twitter.com/XinZoiD9W3

— sachin tendulkar (@sachin_rt) August 7, 2016
As recently as Thursday, Nita Ambani, an Indian businesswoman and owner of the Mumbai franchise in the hugely popular Indian Premier League cricket competition, was elected to the IOC.
For World Rugby's chief executive Brett Gosper, whose sport returned to the Olympics for the first time in 92 years on Saturday, the potential benefits for cricket were clear.
"Sachin was here for a whole session, loved it and was interested in rugby's journey to the Olympics and why that's an interesting prospect, possibly, for cricket," he said.
"If cricket has similar ambitions to rugby, which is to take its footprint out of its comfort zone, then there's nothing like the Olympics to allow you to do that."
Clashes with an already busy international schedule and a desire to protect its own television deals and tournaments have been behind cricket's reluctance to engage with the Olympics.
The International Cricket Council has, however, indicated that next year it will present a case for inclusion at the 2024 Olympics, with the shorter Twenty20 the most likely format.
While Gosper, whose former IOC vice president father Kevan was also at the rugby on Saturday, was keen to point out what cricket would gain from being in the Games, he was the first to admit that benefits would also flow the other way.
"Of course, cricket would be good for the Olympics too," he said. "It would certainly bring an Indian audience, which is considerable ..."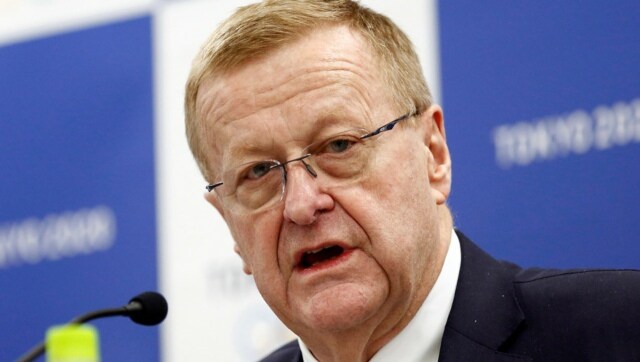 Sports
When asked about the treatment of the Uyghur minority in China, IOC Vice President John Coates said the body has no mandate to act.
Sports
A proper presentation for India's bid will be prepared after a new president takes over following IOA elections in December, Batra said.
Sports
FIFA has been actively pushing the idea of a biennial World Cup, rather than staging the competition every four years.