Rio Olympics 2016: Rural girls break caste, gender barriers; achieve wealth and glory through sports
Olympics, the Commonwealth Games and World Championships. For girls from rural, impoverished backgrounds in India, sports is becoming the big ticket to wealth and glory.
These are girls who grow up in the countryside, strong and sturdy. Sports is their only get-away from the life that the society allows for millions of its girls barely out of teenage — marriage and children.
Fortunately for some of these girls, their parents are standing by them. In their daughters' doughty perusal of hockey, football, athletics, wrestling and many other sporting disciplines, the parents see a way out of their crushing poverty.
Very frequently, the parents and other siblings forego a meal and their basic necessities so that this one member of the family can play. And bring in the money so desperately required.
Renuka Yadav, midfielder of the women's hockey team representing India at the Olympics, used to carry drums of milk loaded on her bicycle. Every morning, she supplied milk in a residential area of Rajnandgaon, a Maoist-affected district of Chhattisgarh. Her parents, who worked as domestic help, struggled to sustain the family.
For Renuka, the only way out of an abject life was hockey. Chasing her dreams and earning her own money to finance her diet and basic needs, she joined the acclaimed hockey academy in Rajnandgaon at the insistence of her coach. Now, she is the first woman Olympian from Chhattisgarh.
Almost all the girls in the hockey team headed for Rio come from rural, poor backgrounds. One of them was so embarrassed by her "low social status" that when she went to a meeting for the first time, she thought that she must sit on the floor.
But the hesitation stays only for the first few times. Sports is a great leveller. This is where the rural girls beat their urban counterparts by a huge margin.
Poor, rural girls are starved of access to good schooling or even the money to afford it. But their sheer stamina and hardiness makes these girls take top positions in the physically-demanding sporting disciplines of the country.
Vinesh Phogat, from a semi-urban background, is among the luckier ones. Not yet 22, she has notched gold and silver at international wrestling championships. She comes from the family of the Phogat sisters of Bhiwani. India's star international wrestlers Geeta and Babita are her cousins.
The family will be seen in Aamir Khan's upcoming magnum opus, Dangal.
Geeta Phogat is the first Indian woman wrestler to have qualified for the Olympics. At age 22, she became the first wrestler from India to win a gold medal in women's wrestling in the 55 kg freestyle category at the 2010 Commonwealth Games. Her sister Babita Kumari won the silver in the 51-kg category.
In an interview, Geeta explained why girls from the rural heartland of Haryana are now taking the sports route to glory. She said that being a sportsperson helped her get away from the "bhed bhav" (discrimination) of Haryana.
Sports, Geeta said, gave her confidence and self-respect, and enabled her to speak her mind. "Young girls in Haryana should speak their mind and not be afraid to challenge the system. Unhe awaz uthani chahiye (they must raise their voice)," she said.
Sports is changing the way these girls think, and the way they live. Vinesh, who recently shot for a commercial with complete confidence, told a national daily, "I don't have time for shayads (maybe's) in my life. If you want to go ahead, go. Or else get out of my way."
Her mantra for life: "I like being independent. I like being free."
Freedom, plus the money that poor families can make from sports, do not come easy. Sometimes, fate helps in the most unexpected ways.
Suraj Kakran, a thick-set, 47-year-old former wrestler, used to sell langots — the loin cloth that wrestlers wear — at the popular dangals of north India. The earnings were petty, and the family found it difficult to make ends meet.
When Suraj's son Dev began training as a wrestler at an akhara near their house in Delhi, his daughter Divya started accompanying her brother for fun. She was only five then, and would copy other wrestlers. Soon, she was able to do better than most of them.
When Dev started going to the dangals to compete, Divya joined him. There were no girls to compete with. In 2010, at a dangal at a village in Uttar Pradesh, Divya was allowed to compete with a boy.
She won, and earnings from the appreciative crowd stunned Suraj. Soon, Divya was wrestling at dangals across north India, and defeating boys her age.
The money made from the dangals gave Divya access to superior diet and training. Her medals at the national level games made her a star at dangals, where she could now play for higher bets. Both arenas complemented each other.
In 2013, Divya won the silver medal at the Asian Cadet (U-17) Championship in Mongolia. She now has bigger dreams for herself. In sports, and also in life.
The sportswomen of India are now confidently breaking caste barriers — something that their parents did not dare.
Divya hails from the Sain community, considered low in the caste hierarchy in Haryana. At a function where she was invited, a speaker said that girls would soon be able to match boys, step for step.
Divya spoke after him. She was polite but firm. "Sir, I think I can walk ahead of the boys if I want to," she said.
At Sain community meetings, she speaks of self-confidence. At one such gathering, she told the Sains not to feel inferior in any way. Most girls in wrestling were the high-caste Jats, she said. But if she could make it, so could their daughters.
She reprimanded her community for not giving their daughters a chance. The only future they gave their daughters, she said, was marriage after Class X. No academics and no sports. You admire me and are proud of me, she told them. But you will never know what your own daughters are capable of, because you don't give them a chance.
That is all that these girls from poor, economically backward sections need — a chance.
Rani Rampal, all of 21, is the midfielder for the women's hockey team selected for Rio. She is from Shahbad, a dusty town in Haryana, which is big on the hockey map of the country courtesy its hockey academy.
Rani was only 15 when she made her India debut. She is now the main provider for her family, and has ploughed in her career prize money to build a new house for her parents.
Perhaps the biggest contribution to the family has come from the captain of India's team for Rio — Sushila Chanu. This girl from Manipur has seen Mary Kom becoming a sports legend, and turning the fortunes of her family.
Chanu started playing hockey because her father drove a truck on the Manipur-Meghalaya road. The road is notorious for high levels of fatality because of some highly risky stretches. Now Chanu earns the family both bread and butter, and her father does not have to drive the truck any more.
The sportswomen from rural and impoverished backgrounds are working hard to make a mark. They are driving their families into prosperous times. More power to them.
Find latest and upcoming tech gadgets online on Tech2 Gadgets. Get technology news, gadgets reviews & ratings. Popular gadgets including laptop, tablet and mobile specifications, features, prices, comparison.
Lifestyle
Our weekly roundup of books that should be on your radar.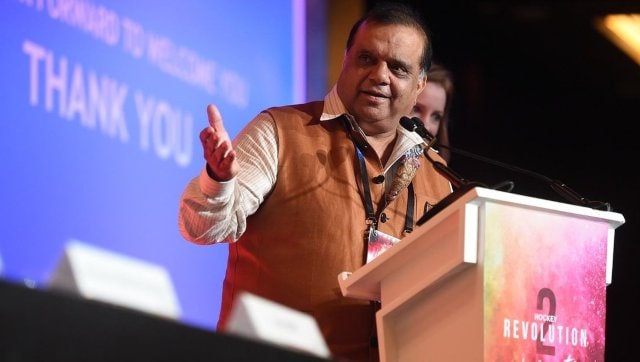 Sports
Batra is also the president of International Hockey Federation (FIH) and a member of the International Olympic Committee (IOC).
First Cricket News
Former Australia coach John Buchanan has given his two cents on the leadership style of Virat Kohli and how Team India will fare in his absence in the upcoming Border–Gavaskar Trophy 2020-21.