Rio Olympics 2016: PV Sindhu's success stems from efforts of Gopichand and her father
PV Sindhu admits it won't be easy and has promised to give it her best shot, fully aware this will be the biggest match in her young career.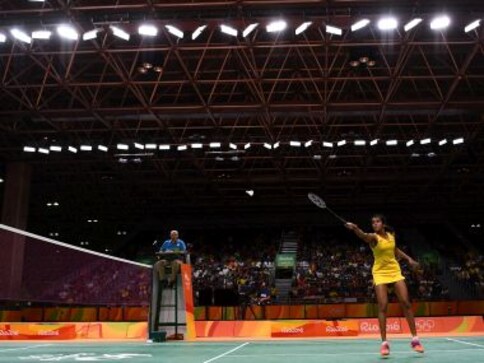 Sometime in 2011, when I met PV Sindhu for an interview, I realised I had to now look up to her. She was no longer the kid I had seen take baby steps on the courts at the Pullela Gopichand Badminton academy, even collecting shuttle cocks for the senior players.
"How tall are you now,'' I asked.
"I am 5'11 now, Sir,'' she said and giggled.  "You are the first person to start an interview with this question. Usually journalists only ask why I took to badminton instead of playing volleyball like my parents.''
Daughter of two India volleyball players — PV Ramana and P Vijaya — Sindhu as a nine-year-old was more enamored by the flight of the shuttle, as if it was poetry in motion. And almost as if Rio de Janeiro was plotted by a higher power in 2004 itself, Gopichand turned coach at around the same time. Gopi liked what he saw in little Sindhu, especially how her legs moved on court.
It was Game On.
Gopichand and Ramana go back a long way. Coincidentally, both received the Arjuna award together in 2000. Behind Sindhu's success story, the two friends and their families have played a huge part.
In the initial days, since the family stayed in Secunderabad, a distance of 30 km from the Academy, Sindhu had to travel 120 km to and fro everyday for morning and evening sessions. Realising such a long journey was only tiring the youngster, the family subsequently moved to a place closer to the academy. The teenager Sindhu was very particular about not missing a single session and would cry if her father did not drive her to the academy.
Gopi started work on 'Operation Rio' a year ago. A weight trainer and physical fitness expert were given the specific task of working on Sindhu. The aim was to build stamina and strength so that the 21-year-old could last more than an hour on court and engage in long rallies to tire out opponents in tight games.
The semi-final match against Nozomi Okuhara proved how useful that was. In comparison, Okuhara handicapped by her strapped right thigh, was not able to reach many of Sindhu's cross-court half smashes, especially in the second game.
Gopichand considers Sindhu a natural talent. "Her body type and the fact that her parents are sportspersons play a part,'' he told me some years ago. Gopi's only issue was with her reluctance to be expressive on court, to scream, to display an aggressive body language.
Ramana was drafted into the plan in December 2015, as Gopi could think of no one better than the father, given his credentials as a former international player, to advise Sindhu on how to work on the mind. Ramana, who works with the Railways, took eight months special leave to spend all his time with the Olympic debutant.
The journey to and back home from the academy would see father and daughter engage in banter, as Ramana, with a hand on Sindhu's shoulder, would drill in the young mind the responsibility the India flag put on her shoulders. The aim was to inspire Sindhu to dream big.
"Rankings are mere numbers,'' Gopichand often says. Sindhu too does not care much for the seedings or previous head-to-head records. "It is a fresh start on a fresh court on a fresh day,'' is Sindhu's mantra.
Gopichand, an amiable person off court, has the reputation of being a hard taskmaster. What he likes most about Sindhu is that she, just like Saina, is a workhorse. A player who would try to take every shuttle that Gopi would throw at her to test her reflexes. Every bead of sweat that has dropped off Sindhu's face in the last twelve years on the eight courts at the academy, is now worth its weight in gold. Or if luck does not go India's way, silver.
Gopi's 11-year-old son Vishnu, who also plays the game, was the surprise addition to 'Team Sindhu'. He too would come to the academy at 4.30am with his father to do dribbling practice with Sindhu. 'Dribble' is an uniquely Indian term that means a shot that sends the shuttle spinning over the net tape, ensuring the opponent is unable to pick it up. Sindhu owes her exquisite net play throughout the Rio campaign to her young partner.
In Gopi's factory, that has now acquired a reputation for churning out quality international players, selflessness is an important virtue. You break bread together, you sweat it out together, you enjoy each other's success and lend a shoulder when the chips are down.
The Gopichand School is not just an Academy. It is an attitude.
Carolina Marin in the finals will be a tough customer. She is loud with her expressions on court and is known to intimidate with her body language. The real challenge for Sindhu will be to ensure that she does not get bullied by the world number one.
Sindhu admits it won't be easy and has promised to give it her best shot, fully aware this will be the biggest match in her young career. If she puts it past Marin, there will be several firsts to Sindhu's credit.
She would go where Prakash Padukone, Pullela Gopichand and Saina Nehwal — India's best shuttlers till date, have not gone. An Olympic gold. On the home front too, she would better dad Ramana's bronze that he won as a member of the Indian volleyball team at the 1986 Asian Games.
During his playing days, Ramana was one of the best smashers in the Indian side. "She smashes like me, albeit on a different court,'' jokes Ramana.
All of India would be hoping that she smashes her way to create history at the Riocentro Pavilion. Shooter Abhinav Bindra, the only Indian to have won an individual gold medal, has already tweeted saying he is waiting for Sindhu to join him in the club. "You have no idea how lonely it's been!!!" he added.
Now Sindhu and mastermind Gopichand have just have a few hours to plot how to go for the kill.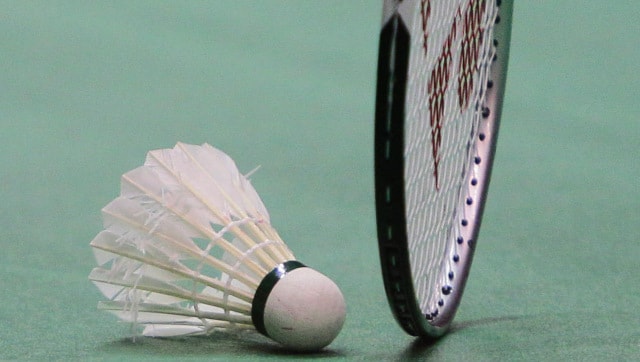 Sports
The GPBL has eight franchises -- Bengaluru Lions, Mangalore Sharks, Mandya Bulls, Mysore Panthers, Malnad Falcons, Bandipur Tuskers, KGF Wolves and Kodagu Tigers.
First Cricket News
Pant, filling in for KL Rahul as captain of the Indian team for the T20I series against South Africa, has had an average run so far with scores of 29, 6 and 6.