Rio Olympics 2016: Oksana Chusovitina, 41-year-old gymnast proving age is just a number
Standing alongside gymnasts half her age, Oksana Chusovitina was bidding for an Olympic medal at the age of 41 years.
Forty-one-year-old Uzbek gymnast Oksana Chusovitina had warned that she was ready to pull out the 'vault of death' in her bid to upstage US teen sensation Simone Biles in Rio.
But the gymnast who made history by qualifying for her seventh Olympic Games, failed miserably, ending up tumbling on her head in the Rio Olympic Arena.
Biles, just two years older than Chusovitina's 17-year-old son Alisher, easily bagged her third Games gold by a 0.700-margin over Russian world champion Maria Paseka.
Indian gymnast Dipa Karmakar, 23, also attempted the vault and just missed the podium. Karmakar, the first Indian gymnast to compete in a final at the Olympics, finished fourth by just 0.150.
Named after Russian gymnast Yelena Produnova, the Vault of Death was first introduced in 1999, but is so dangerous that some want it banned.
It involves a handspring double-front somersault, and has one of the highest degrees of difficulty – rating a seven, and only a handful of gymnasts have attempted it in competition.
The judges gave the Indian credit for the vault, which she landed on her bottom. Karmakar received a final score of 15.066 – well behind Biles's 15.966.
Chusovitina achieved 14.933, finishing seventh in the eight-gymnast field.
Standing alongside gymnasts half her age, Oksana Chusovitina was bidding for an Olympic medal at the age of 41 years.
A winner of Olympic gold in the 1992 Barcelona Games, long before US stars Simone Biles and Gabby Douglas were even born, the Uzbek is the oldest woman gymnast to compete in an Olympics in her record-breaking seventh Games in Rio.
Chusovitina said it was her love of performing that had convinced her to continue, long after most gymnasts would have retired.
"I love the sport. I love to give pleasure to the public. I love to come out and perform for the public and the fans."
"I'm alive, I'm well. Then it means everything is OK.," Chusovitina said.
And no, she didn't feel out of place competing in a group which included a pair of 17-year-olds – Turkey's Tutya Yilmaz and Croatia's Ana Derek.
"I don't let it get to me. It doesn't play on my mind whatsoever. I have a son who I want to think about. Not about the gymnasts.
"When I compete, if they gave a few more marks for age it would have been great. Otherwise, we're all equal and we just have to compete with each other as equals."
Chusovitina's qualification for the Rio Games extended a staggering career that has seen her represent three different countries over a quarter of a century.
She first competed for the Soviet Union. After it collapsed, she went to the 1992 Olympics in Barcelona for the Confederation of Independent States, a unified team of former Soviet states.
There she scooped gold in the gymnastics team event but she had to wait another 16 years for an individual Olympic medal.
That came when she won silver on the vault in Beijing in 2008. By then Chusovitina was representing Germany, a country she moved to in 2002 to get her son Alisher, born in 1999, successfully treated for leukemia.
Now she is back competing for her Central Asian homeland of Uzbekistan – a nation of 30 million people where she is so revered that she has figured on postage stamps.
Even her son doesn't believe she is ready to stop.
"My son asks 'Mum, is this really your last Olympics?" she laughs.
"I am a woman. Today ask, tomorrow...I said I was finished but the next morning I woke up and I felt like I can do more."
With inputs from agenices
Sports
The Taliban's all-male government has shut down the ministry of women's affairs and replaced it with one that earned notoriety for enforcing religious doctrine during the hardliners' 1996-2001 stint in power.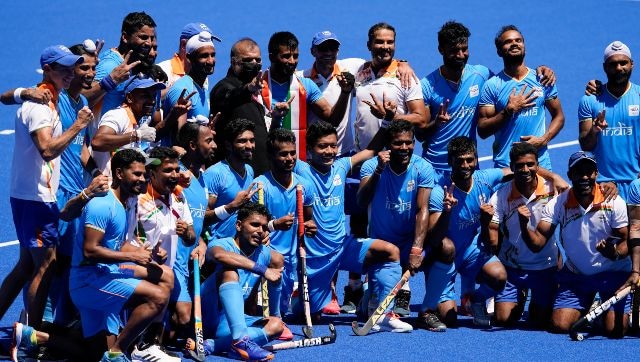 Sports
"We are eager to begin our quest for gold at the Paris Olympics. We will have to approach step-by-step, and our first step will be to qualify directly for the Olympic Games 2024 by winning Gold at the 2022 Asian Games," Hardik said in a Hockey India media release.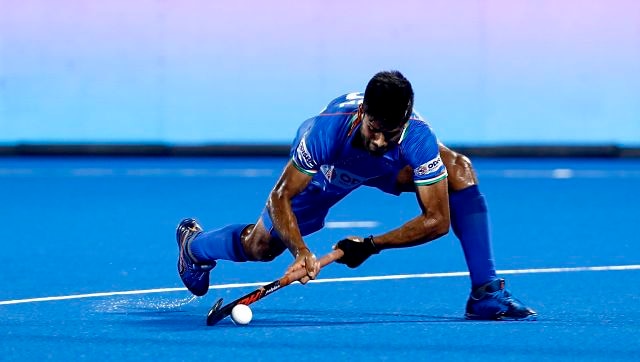 Sports
Varun further stated that skipper Manpreet Singh's one-on-one chat with him before the team left for Tokyo helped him a lot.