Rio Olympics 2016: Narsingh Yadav leaves for Brazil; NADA decides against further tests
Wrestler Narsingh Yadav, cleared to participate in the Rio Olympics by the Wrestling Federation of India (WFI) and the National Anti-Doping Agency (NADA), has finally flown out to Brazil.
Wrestler Narsingh Yadav, cleared to participate in the Rio Olympics by the Wrestling Federation of India (WFI) and the National Anti-Doping Agency (NADA), has finally flown out to Brazil, five days after the quadrennial event began on Saturday, but well ahead of the wrestling bouts, which have been scheduled for 19 August.
Having acquitted him last week, the WFI and NADA decided that the 27-year-old wrestler should fly out to Brazil over a week ahead of time, to let him acclamatise to the conditions in Rio.
A WFI official confirmed this to The Hindu newspaper, saying that the wrestler left for Rio on Wednesday morning. "We checked with the authorities and were informed that since there was no suspension period or fault established, there was no need for Narsingh to undergo any reinstatement test to prove his innocence and he will now leave for the Olympics on Wednesday morning," the official was quoted as saying.
Though it had given him the clean chit on 1 August, the WFI had initially said there would be further tests conducted on the wrestler to ensure there were no traces of the banned substances in his blood stream. But the officials are now certain of his being clean, they confirmed to the newspaper.
Many supporters and experts were worried that the prolonged legal battle might have had an adverse effect on Narsingh's mental make-up leaving him with under-prepared for the Olympic battles. But he has been undergoing psychological therapy to regain his mental ability.
Sports psychologist Radhika Gordhandas, who works as a consultant at the SAI centre in Mumbai, has been helping him with the therapy sessions. "I understand that he has gone through a lot, but that's in the past now. He has to focus on what is there today, which is training and performance. That's what he is being trained to do," she told India Today.
Narsingh Yadav had tested positive for methandienone — a banned anabolic steroid — following which he cried foul, claiming that the entire episode was a conspiracy against him.
NADA's legal team had also given its arguments against the sabotage theory before the disciplinary committee, stating that the responsibility of keeping his system dope free lay with Narsingh.
But the disciplinary panel had summoned two cooks on the request of Narsingh's lawyer Vidushpat Singhania to verify the theory of his food being contaminated.
Earlier, the argument put forth by NADA was that Narsingh was not eligible for remission, which he had been asking for, because he failed to establish that he did not commit any fault or negligence.
Narsingh had been picked by the WFI ahead of two-time Olympic medallist Sushil Kumar for the Rio Games on the basis of him bagging the 74kg Olympic quota berth with a World Championships bronze last year. While Sushil's demands for a trial were rejected by the Federation as well as the Delhi High Court after a lengthy legal battle.
Indian Olympic Association (IOA) vice-president Tarlochan Singh said that there will be no procedural hurdle for the wrestler as he gears upto participate in the quadrennial extravaganza.
"It's a healthy sign for Indian sports. He (Narsingh) was unnecessarily being made a victim by certain interested person. We are very happy that NADA has taken a proper decision at the right moment. He can very easily reach Rio and join the Indian team. NADA has taken time but has taken proper decision," Tarlochan told Times Now.
The veteran official clarified that since it was not a WADA test or ban by world wrestling body, Narsingh should not face any further hurdles.
"He has not been penalised by WADA codre or World Federation. It was a decision taken by a local body which has been done properly again after proper investigations so that it goes in his favour," said Tarlochan.
First Cricket News
The former BCCI selection committee chief explained that he didn't display any differences with Kohli or Shastri publicly and it also doesn't mean he was succumbing to them.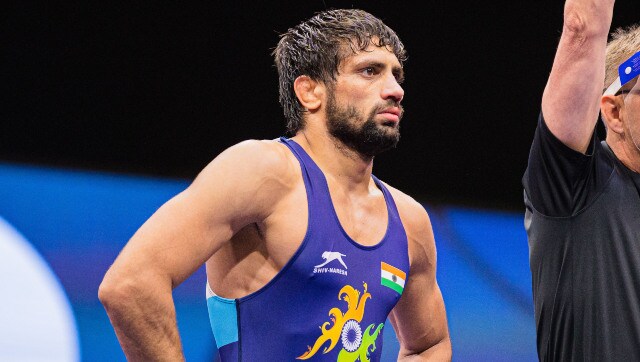 Sports
The Uzbekistan grappler was gasping for breath in the second period but Dahiya still could not breach his defence and eventually lost the title clash 3-5.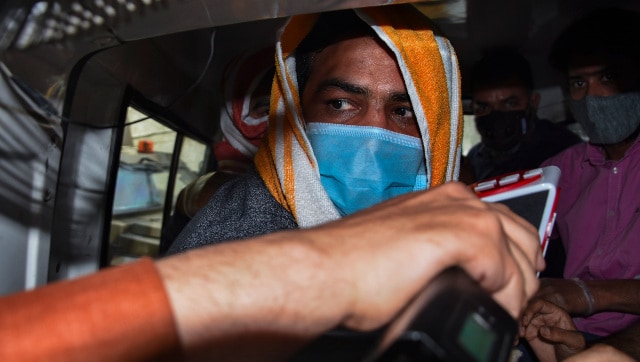 Sports
Two-time Olympic medallist Sushil Kumar is currently lodged in Delhi's Mandoli Jail in connection with the alleged murder of Sagar Dhankar at Chhatrasal Stadium over a property dispute.