Rio Olympics 2016: Married teammates aim for Britain's first women's hockey gold
Married couple Kate and Helen Richardson-Walsh aim for sporting glory at the Olympics by helping Britain to a 1st women's hockey gold medal.
Rio de Janeiro: Married couple Kate and Helen Richardson-Walsh aim to cap their personal journey with sporting glory at the Olympics by helping Britain to a first women's hockey gold medal.
The pair -- Kate is 36 and Helen, 34 -- tied the knot in 2013 and are believed to be the first married gay couple to compete at an Olympics.
Helen was instrumental in getting her team to the gold medal match against two-time champions the Netherlands by scoring one of the goals in a 3-0 semi-final win over New Zealand on Wednesday.
"It would be really special to win the gold," said Kate.
"We've been through ups and downs. These past four years have been some of the best and some of the worst, some of the hardest.
"Helen, with two back surgeries, to come back having thought she'd never play again, to be here in an Olympic final -- I think it's just the most amazing story and I'm just so proud of her."
Kate and Helen have been international teammates since 2000 but they have made a point of making sure their private and professional lives don't overlap.
"We're very professional in that we draw a line. When we're at hockey we are Kate and Helen, hockey players and teammates," she explained on the eve of the Games.
"Away from hockey we're Kate and Helen the couple. It's important that line is drawn and to be able to say to each other 'that's not good enough', and not start having a row about it afterwards."
Kate, her country's most capped player with over 300 matches, has certainly sweated blood and tears in her dedication to the cause.
At the London Olympics in 2012, where Britain were bronze medallists, she played with a metal plate in her face after having her jaw fractured.
After the Rio Games, the couple are set to move to the Netherlands to play in the relatively lucrative Dutch club leagues.
"I would really love to go out with a bang and stand on top of that podium and sing the national anthem and be one of those people," said Helen.
The Dutch team in the final are coached by Alyson Annan, the only woman coach at the hockey tournament.
Last year, she replaced her ex-husband Maximilian Caldas in the hot seat.
In an ironic twist, Caldas coached the Dutch women to the gold medal at the London Olympics.
Their marriage ended in 2000 before Annan formed a new relationship with former player Carole Thate.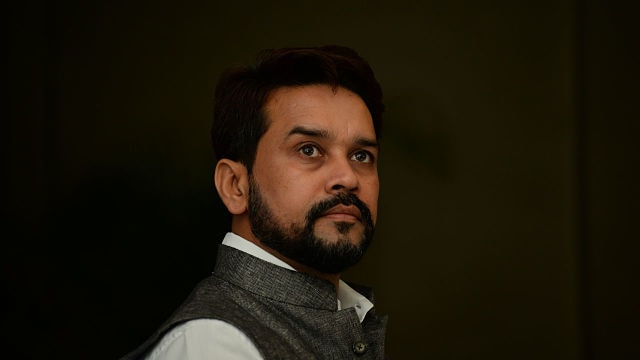 Sports
Thakur said being the main financier of Olympic sports in the country, the government has every right to take calls on matters of national representation.
First Cricket News
A day after New Zealand coach Gary Stead expressed confidence about his availability, Williamson also struck a note of optimism ahead of the match in Sharjah. The tournament begins on 17 October.
Sports
It is expected that a young team will play the three T20 matches at home and the squad will comprise mainly of IPL performers.