Rio Olympics 2016: Manoj Kumar hands out a boxing lesson to two-time Olympic medal winner Petrauskas
It was a marvelous performance by Manoj Kumar, who defeated two-time Olympic medal winner Evaldas Petrauskas and did so by proving himself to be a better fighter.
In the 64-kg welterweight category at the Rio Olympics 2016 boxing, Haryana's Manoj Kumar was facing two-time Olympic bronze medalist Evaldas Petrauskas of Lithuania on Wednesday. Manoj, 5′ 9″, had the height advantage over the stockily built Petrauskas. And he used his long reach throughout the bout, scoring at regular intervals and maintaining a steady lead.
Petrauskas tried vigorously to make inroads into Manoj's defence, but the latter kept him away using his good footwork. In the first round, Manoj connected a couple of body blows, and used the left-right combination punching throughout. Petrauskas was largely unsuccessful except on one occasion when he managed to land a powerful right on Manoj's jaw.
The first round ended with Indian having a slender lead in a split 2-1 decision among the judges.
The second round saw Manoj craft beautiful combination punches along with jabs and straights. He looked set to floor his opponent with a powerful right, but the experienced Lithuanian boxer evaded the onslaught. But Manoj had taken the fight to the opponent time and again, and earned a unanimous 3-0 verdict in his favour from the judges.
The third and final round saw Petrauskas going all out to clinch the bout by knocking out his Indian counterpart. Noticing this aggressive strategy, the Indian stayed away to land some effective scoring blows on the face and body of the Lithuanian. The final score rightly came in favour of Manoj Kumar, by a split 2-1 decision of 29-28, 29-28, 28-29.
It was a marvelous performance by Manoj, who defeated a two-time Olympic medal winner and did so by proving himself to be a better fighter. The Indian camp did not have high hopes from Manoj, but he proved them wrong and brought out his skill and experience to clinch a win. He will now face Uzbek boxer Fazluddin Gaiznazarov in the round-of-16.
At the Rio Olympics 2016, it's been India's boxers who have done well, with two our of three having progressed, with only Shiva Thapa exiting in the 54-kg bantam weight category. Considering several other athletes who were expected to do well failed, this is a good sign for India.
Find latest and upcoming tech gadgets online on Tech2 Gadgets. Get technology news, gadgets reviews & ratings. Popular gadgets including laptop, tablet and mobile specifications, features, prices, comparison.
Entertainment
Master has grossed more than $4.6 million in the five-day opening weekend in the overseas territories.
Sports
Japanese Prime Minister Yoshihide Suga has vowed to get the pandemic under control and hold the already postponed Olympics this summer with ample coronavirus protection.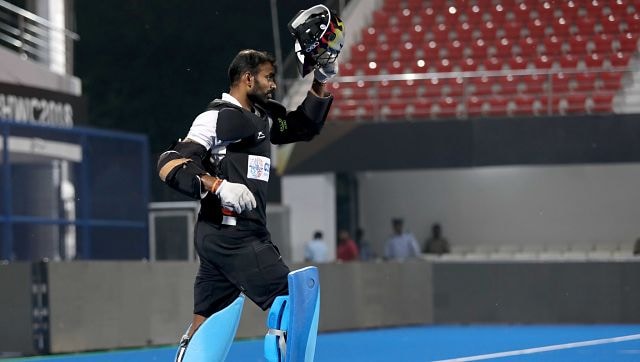 Sports
In the next leg of FIH Hockey Pro League matches, India is scheduled to play against Argentina in April, Britain, Spain and Germany in May.