Rio Olympics 2016: India have played disciplined hockey, but a strong Belgium side will test this approach
Belgium, ranked 13th in the world in 2009, have had a truly phenomenal rise. They have climbed to sixth place in the world rankings, just one place below India. This from a team which never qualified for the Olympics between 1980 to 2004.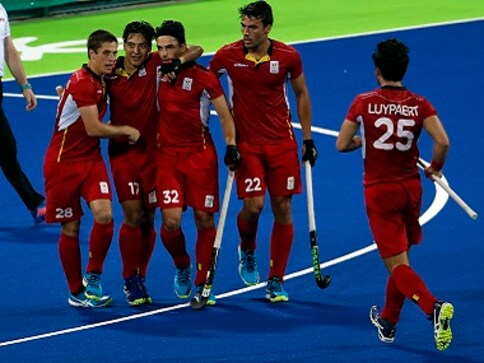 Many years ago, at the 2006 Hockey World Cup in Monchengladbach, as Australia were preparing to take on on hosts Germany in the final, Ric Charlesworth, the former Australian World Cup winning captain and legendary coach, was asked, "How can a team prepare when facing a more fancied team in a knock-out match?"
Ric's answer, as quick as a gunshot, "Think you are the champions."
On Sunday, P Sreejesh and Co, facing the more fancied Belgium in a highly-tense quarter-final, would do well to take Ric's advice. Considering most Indian hockey fans have grown up watching and reading about the exploits of Holland, Australia and Germany, and to an extent Spain, trying to imagine Belgium as a much more fancied opponent is inexplicable.
But Belgium's rise has been dramatic, and in hockey, folklore is the result of perfect planning with an eye on winning titles, especially at Rio 2016. At the Royal Belgian Hockey Association in Brussels, they call it 'Push for Podium'.
India has had its own tumultuous path to where it stands today — one match away from the semi-finals. The last gold medal, won at the '80 Moscow Games, seems like a story set on a fairytale mountain. False dawns, crushing defeats, humiliating results, exhilarating wins have all contributed to a team that believes it can create its own story. Coaches like Jose Brasa, Terry Walsh and now Roelant Oltmans have written a blueprint that the team relies and believes in.
And yet, the quarter-final is a story that can go anywhere — to Belgium reinforcing that modern sport can be tamed with a systematic approach, or to India, where the past hangs heavy and the need is to build a future.
Indian captain Sreejesh has already experienced the high of playing a Champions Trophy final, in London a month ago. He sees the opportunity of something substantial. "The real Olympics begin now," he says. "The team can't afford any mistake. Now is the time to perform. As a team, I think we are performing really well. The players are confident enough to face any players in the quarter-finals."
India's performance in most of the group matches has been largely consistent, something that they lacked over the years. Against Belgium, they can't afford to slip even for a second.
Let's go back to the 2014 World Cup in Holland. India and Belgium were locked 2-2, a match that was raising India's profile, as the team played to a structure not deviating away from it. Yet, with 15 seconds to go, a break happened outside the Indian striking circle, the ball deflecting and coming to John Dohmen, who switched around an Indian defender and before anybody could say "Catch Him", the Belgian had slipped in and scored! Belgium won 3-2. The momentum which was with India had passed.
"I think Indians would do well to remember the Champions Trophy final in London recently," said Jude Felix, captain of the hockey side at the the '94 World Cup. "We have to play that. We have to remember that we can play to that intensity. We have it in us, but we can't let the intensity drop."
In terms of defensive and offensive structures, India is playing to a plan. And Oltmans is largely happy with the team, as they have been following orders. During the 2014 World Cup, he had said, after the last-minute defeat to England (yet another last minute defeat!), that not adhering to a structure was a failure.
A few months later, during the Asian Games final at Incheon, India won a shoot-out against Pakistan, with Sreejesh making some brilliant saves. But before that, the Indian defence had stood without errors, playing to a plan. That ensured a shoot-out, and the win gave India the gold medal and a place in Rio.
At Rio, the defence line has been world class, especially Harmanpreet Singh and Surender Kumar. Both are light on their feet and it gets easy to turn around when defending in their own striking circle. The Belgians are fast on the counter and come from both flanks. Thomas Briels and Florent switch brilliantly, cutting across the striking circle. It's the wait and watch theory which Harmanpreet and Surender do, which can blunt the Belgians attacking prowess.
It's the form of their forwards that will worry India. Off-the-ball running is an important part of the process and keeps opposition defenders busy and confused. But goals are vital too. In a knock-out match, misses need to be minimal. But at the moment, their rhythm in front of goal or in the striking circle isn't visible. Neither is anyone going for the instant shot that makes the goalkeeper come out and save, and in the bargain, concede a rebound. Nikkin's form has been suspect, but players do rise to the occasion when a win is the only way forward.
Belgium, ranked 13th in the world in 2009, have had a truly phenomenal rise. They have climbed to sixth place in the world rankings, just one place below India. This from a team which never qualified for the Olympics between 1980 to 2004.
Going seven consecutive Olympics with qualifying would have been a body blow to any other nation. But Belgium prepared a blueprint and worked on it, bringing in Colin Batch and Adam Commens from Australia. High performance structures were put in place and a youth programme, which is today regarded as the best in Europe, was a seismic shift in thinking. From that programme, the Belgians discovered Tom Boon, their penalty corner machine. He is the new poster boy for Belgian hockey and has been a regular in the Hockey India League as well, fetching a price upwards of $100,000.
India has played four matches against the Belgians in Olympic hockey, winning three and losing one; scoring 13 goals and conceding four. But it's the non-Olympic clashes against Belgium that don't make for pretty reading. In the last four years, we have played them eight times, winning just twice and losing six matches. We scored nine and conceded 17. That is a huge shift in terms of performance. Even recently at the Champions Trophy in London, we lost to Belgium 1-2.
Also, Oltmans would be bothered by the large number of penalty corners conceded by India in the last eight matches: 46, an average of five per match. On the other hand, we have earned 24 penalty corners and scored from four out of these.
India's biggest defeat against Belgium came in Antwerp during the World Hockey League semi-finals, a score-line of 0-4, helped by a Florent van Aubel hat-trick.
In a high-voltage match, an Olympic knock-out game, what matters is the mind and how soon can you deflate Belgium's spirit. Maybe, the Indian team can have a look at Mo Farah winning the 10,000m and come into this match high on courage, ability and a will to win.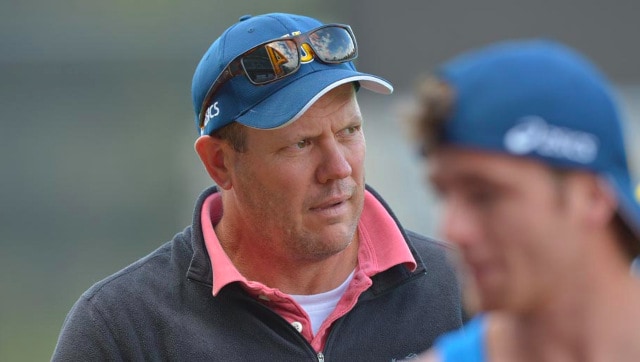 Hockey
The RT-PCR tests were conducted on Wednesday morning. The infected are suffering from mild symptoms.
Hockey
Here's all you need to know about the Indian team at the Women's Hockey World Cup 2022 and how you can watch the matches.
Sports
Hockey India named 31 players for the camp which will conclude on July 23 ahead of the team's departure for the Commonwealth Games in Birmingham, England.