In the bout between Sushil Kumar and Narsingh Yadav, India's Olympic medal hope is the real loser
While other wrestler around the world are training for the Olympics under top coaches, doctors, physiotherapists, Indian contenders Sushil Kumar and Narsingh Yadav are facing media.
With each passing day chances of a probable Olympic medal in wrestling for India are diminishing. Narsingh Yadav had raised strong hopes of a possible medal by qualifying for Rio with a bronze medal in the World Championship at Las Vegas. But with Sushil Kumar throwing his hat into the ring the focus has shifted to Rio ticket rather than the medal. The main culprit for this fiasco is entirely Wrestling Federation of India (WFI).
In the list of freestyle qualifiers, Narsingh Yadav stands at third spot. World and Olympic champion Jordan Burrows of USA heads the list with Mongolian Unurbat Purejav at the second spot.
Asian Games champion Bekzod Abdurakhmanov of Uzbekistan, Aniuar Geduev of Russia and Friev Naskidaeva of Spain are some of the other top names for Rio.
But Abdurakhmanov's gold in Incheon Asiad was in 70-kg while Rashid Kurbanov (Iran) and Ezzetollah Akbari (Iran) who were ahead of Narsingh Yadav in 74-kg are not among the Rio qualifiers.
But all these permutations will be of no use if Indian wrestlers reach Rio with heartburns, bruises and stress. And if a trial does take place, one should forget all about the medal. It will take more than a month to recover for the selected athlete to take on the Rio arena.
Wrestlers are now in training phase and obviously overweight. But, for the proposed trial they will have to touch the scale at 74 kg. It is no secret that the proposed trial will be a bloodbath between Sushil and Yadav. Peaking for it and then going back to training mode before peaking again for Rio will be suicidal and end of the medal hunt for either of the wrestler.
No doubt it is a tough call for WFI. But it is WFI, which has the last word in the matter. Sending one name to Rio via Indian Olympic Association (IOA) is the sole prerogative of WFI. Why delay then? Lingering over it will not change the situation. It will instead become more complex.
Apart from one quota place for each country per event, there are four quota places for Brazil as the host nation. There are also four Tripartite Commission Invitation Places at the discretion of United World Wrestling (UWW). Even though the date for this is over WFI can still approach UWW for a rare two entries from India. Some countries give up their quota places due to injury or other factors. The cut off date for this withdrawal is 23 May. In view of a peculiar situation in India, UWW can take a sympathetic view.
WFI President Brijbhushan Sharan Singh has been feeding half-baked stories to ever-willing media for past two weeks. They all indicate his obvious choice for Narsingh Yadav. But then why not issue an official statement and finish the matter once for all? Why wait till 18 July, the deadline for sending entries by names for the Games.
In the intervening period, Sushil has knocked at the doors of Prime Minister's Office and Sports Minister Sarbananda Sonowal. And by declaring to `wait for PM's direction', WFI President has fallen into another trap.
For long, the National Sports Federations have been crying for their 'autonomy granted to them by International Olympic Committee (IOC)'. But going back to his political masters for a trivial issue like selection of athletes, WFI President, a Member of Parliament from ruling party BJP, has proved that Indian sport depends on politicians.
Coming back to the Olympic medal hunt. The wrestling competition at Rio starts on 17 August after the opening of the Games on 5. At the time of writing this, this gives the prospective Indian wrestler just 92 days to prepare. But already under a lot of stress, it will take a long time for the selected wrestler to recoup for Rio.
While all other 19 qualified freestyle mat men from around the world are training under top coaches, doctors, physiotherapists and other support staff, Indian contenders are facing media. These wrestlers have never woken up in the morning, looking for newspapers. But now they are – just to find a new story with a newer twist!
Sports
With the Tokyo Olympics 2020 fast approaching, Firstpost takes a look at some of the most successful women to have competed in the Games.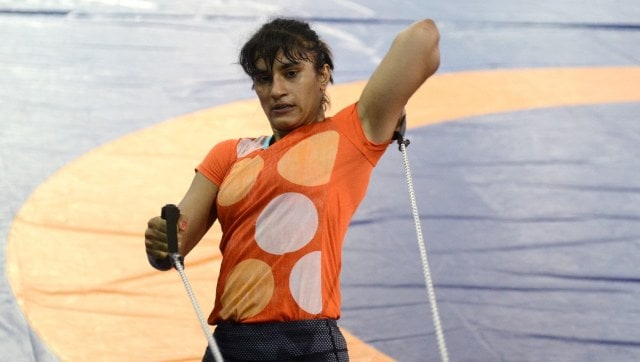 Sports
Here's a quick look at how good has been Indian wrestler Vinesh Phogat's form leading into the Tokyo Olympics.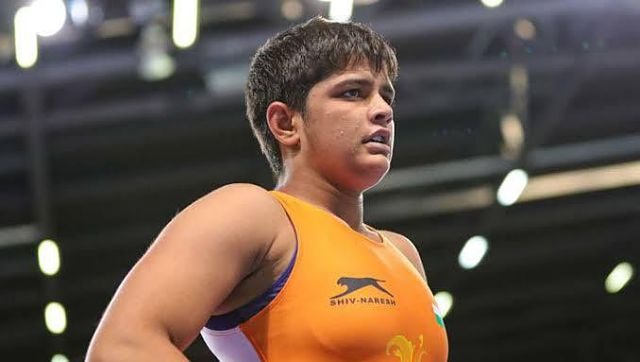 Sports
With the Tokyo Olympics fast approaching, Firstpost takes a quick look at Indian wrestler Sonam Malik, and charts her journey towards securing Olympic qualification