Rio Olympics 2016: Hockey, tennis, gymnastics exit rounds up dismal week for India at the Games
India have sent the largest-ever Olympic contingent to Rio but size isn't everything, it's how you perform that matters and they haven't been good enough.
They say it is always darkest before dawn, which should mean the dawn of India's 2016 Olympic campaign is on the horizon because Sunday in Rio de Janeiro was a pretty dark place to be for India's Olympians.
Sania Mirza and Rohan Bopanna were outclassed 6-1, 7-5 by the Czech pair of Radek Stepanek and Lucie Hradecka in the mixed doubles bronze medal match. While they were being beaten in straight sets, the Indian men's hockey was putting up a valiant but ultimately futile fight against Belgium, losing 3-1 in their quarterfinal.
Those two losses are emblematic of India's performances in the Games so far – promising much, getting close but ultimately delivering nothing in terms of Olympic medals. It began with the shooters and the trend has rumbled through the Indian contingent regardless of sport or reputation.
As if that wasn't bad enough, earlier in the day Saina Nehwal, the world's fifth ranked badminton player lost to the world number 61 Maria Ulitina in straight games and failed to make the knock-out stage in the women's singles. To be fair to Saina, she looked slow and lacked energy, and reports suggested that she was carrying an injury. Whatever the cause though, it means another medal hopeful from India goes home empty handed.
There was plenty of anticipation as Sania Mirza and Rohan Bopanna took the court in the mixed doubles tennis bronze-medal match. Twenty hours earlier, they had appeared to be on course to make the gold medal match, after taking the first set in their match against US's Venus Williams and Rajeev Ram, but they subsequently collapsed.
Perhaps that match had taken too much out of them because they failed to turn up in the first set against Stepanek and Hradecka, losing the first five games in quick time. They briefly sparked in the second set, taking a 3-1 lead but were broken back immediately. They stayed level with the Czech pair until 5-5, but under pressure, Mirza served up two double faults in the 11th game and was broken.
Double faults played a key role in the pair's defeat, with six of them coming in the second set, as Bopanna struggled to find his range in the face of accurate returning from the Czechs. The Indians also returned poorly, with Mirza blasting forehands long while Bopanna's backhand found the net far too often. Whether the pressure got to Mirza and Bopanna is a question only they can answer but this was a disjointed, mistake-prone performance.
While Indian tennis is on the wane, the hockey team is on a different trajectory, rising again after failing to qualify for the Beijing Olympics in 2008; they started brightly and even flipped the script by scoring in the last minute of the first quarter to take a 1-0 lead.
But Belgium stuck to their game plan, pushed India deep into their own half and waited for the defence to crack, which it inevitably did. Three Belgian goals followed, all from open play, and the score could have been much worse but for some remarkable saves by Sreejesh.
There's no doubt that Indian hockey is getting better but this game showed they still lack the discipline and belief that the top teams have. Another Olympic medal in hockey is still at least four years away, if not more.
To add to India's woes, boxer Manor Kumar was knocked out of the Men's light welterweight category in the preliminaries, leaving Vikas Krishna in the light heavyweight category to shoulder India's medals hopes. The heartbreak continued in the women's vault, where Dipa Karmakar landed the dreaded Produnova in her second vault to rousing cheers, but ultimately finished fourth, missing out on an historic medal by a mere 0.15 points. It was a disappointing end to a disappointing week.
There was some respite for India, though, as Kidambi Srikanth and PV Sindhu won their matches to make the knock-out stages in the men's and women's singles respectively, but earning a medal is no certainty for either of them.
India have sent the largest-ever Olympic contingent, of 100 plus athletes, to Rio but they are proving that size isn't everything, it's how you perform that matters. So far, India's performances simply haven't been good enough.
Sports
Hatakeda, who appeared at the Tokyo Olympics, was taken to hospital and diagnosed with damage to her central spinal cord and bruising of the cervical vertebrae.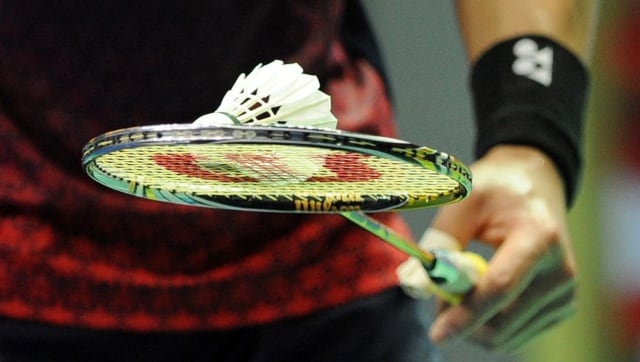 Sports
Meanwhile, the men's team, which is already through to the quarter-finals, suffered a 1-4 defeat in their last group match, setting them up against Denmark in the last-eight stage
Sports
Irish gymnast Rhys McClenaghan criticised world championship organisers for making the pommel horse "nice and slippery" by disinfecting it mid-competition following a coronavirus case on Wednesday.