Rio Olympics 2016: Gopichand single-handedly created the system that we lack
Pullela Gopichand's biggest contributing is that he has almost single-handedly replicated that entire system
First, watch this video where PV Sindhu's parents and kin give their first reaction to her stunning win over world No 6 Nozomi Okuhara from Japan in the women's singles semi-finals that sealed India's second medal on Thursday.
WATCH: First reaction of #PVSindhu's family after she entered the finals, to play for gold tomorrow #Rio2016https://t.co/hbtP1AxOk9

— ANI (@ANI_news) August 18, 2016
They were beside themselves with joy but each of the family members, as you would have noticed, never fail to mention Sindhu and her coach Pullela Gopichand in the same breath. This is interesting because in moments of pure delirium, and this certainly was one, human beings shed their social constructs. Only the purest emotions come to the fore. The first reaction shows — apart from the family's remarkable grace and humility — an unshakeable faith and intrinsic gratitude towards Gopichand, the coach.
Later, talking to journalists, Sindhu's elated parents (both of whom are former volleyball players) gave all the credit to coach Gopichand.
"It was Gopi who recognised her potential and trained her to the level she is now. We are grateful to Gopi," said father PV Ramana, an Arjuna Award winner.
"Very, very happy, no words to describe. From the age of 10, she has been taken care of by Gopi. We are very grateful to him, and Sindhu has also struggled to win an Olympic medal," said Ramana.
Gopi has earned the praise.
India's repeated dismal performances at multi-sport, pan-international events such as the Olympic Games have for long been the subject of idle discussions, heated debates, journalist inquisitions and even academic research. While grappling with a simple question — why a billion-strong nation consistently fails to produce medal winners — explanations have ranged from tangibles such as lack of money, infrastructure, corruption to intangibles such as excessive love for cricket and absence of a sporting culture.
And yet, bred in this very country, dealing with the same system (or lack of it) and accessing the same gene pool, Gopi has produced winners after winners who have gone on to leave their stamp on the international stage. In a country where the middle class is derided for forcing their children into academics to the exclusion of everything else, Gopi's badminton academies are running overbooked.
"I don't pick up my phone half the time, fearing someone will ask for admission. We've been overbooked for a couple of years," Gopi told Firstpost in 2013.
In the middle of India's arid desert, Gopi's academies are an oasis. What explains this?
Talent and hard work are not enough to produce a champion in the cut-throat competition of international stage. Those need to be fitted into a process. Once that process is in place, results are inevitable. Sporting powerhouses put in place a system where administrators, coaches and players stick to their specific roles. Administrators take care of funding, infrastructure, coaches identify and groom the talent and the player needs to put in the hard yards. Success is achieved when the entire system functions in sync.
Gopi's biggest contributing is that he has almost single-handedly replicated that entire system.
Only the second Indian shuttler after Prakash Padukone to lift the All-England trophy, badminton's biggest prize, Gopichand then proved the falsity of the myth that Indians can't be world-beaters.
As a pioneering player, he was familiar with the procedural lacunae and then as a pioneering coach, he proceeded to address those systemic failures with single-minded determination. He is a one-man army. Administrator, fund-raiser, coach, motivator, strategist, teacher an even a parent to his wards. Through private enterprise and personal sacrifice, he managed to provide a platform that Indian players lack. The result is for all to see. From Saina Nehwal, Kidambi Srikanth, Parupalli Kashyap, PV Sindhu, Prannoy Kumar and Gurusai Datt — just to name a few — Gopi has produced more per capita champions than any other. All this despite the state, not aided by it.
He got five acres of land from the state government for his All-England win but in order to turn his dream of building a world class academy into a reality, he even had to put his house on mortgage. His twin residential academies (both in Gachibowli area) have attracted talents from all over the country because these are professionally-run institutions and Gopi takes personal interest in all trainees, not just the blue chip ones.
Gopi has a remarkable ability to focus on the macro and micro at the same time. He keeps a keen out for the trainees, training with them, fixing routines and yet there is enough fuel left in the tank to closely monitor the progress of his elite players.
As TS Sudhir writes in Newslaundry: "Gopi started planning for Rio a good year in advance. A weight trainer and physical fitness expert were given the specific task of working on Sindhu. The aim was to build her stamina and strength so that she could last more than an hour on court and engage in long rallies to tire out opponents in tight games. The matches against Tai Tzu Ying, one of the fittest players on the badminton circuit today, and Wang Yihan showed why that support staff was so critical."
Even in this hour of glory, however, let us remember that India's achievements in badminton owes a lot to one man and his tireless contribution.
That should equally elate and worry us.
Sports
All the players and officials coming from South Africa, Brazil, Middle East and European countries including UK will be serving a seven-day quarantine period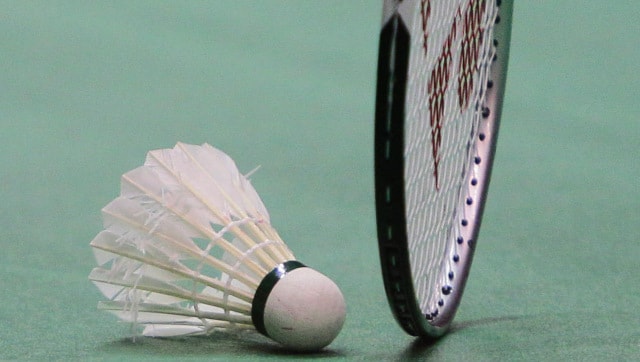 Sports
Several proposals from member associations will be discussed during the AGM, the most important being a joint proposal from Badminton Indonesia and Badminton Maldives, and seconded by Badminton Asia, to "amend the Laws of Badminton relating to the Scoring System."