Rio Olympics 2016: Error-prone India men's hockey team one win away from semifinal berth
A win away from scripting their best-ever showing in Olympics after 36 years, Indian men's hockey team would look to cut down on silly errors and raise their game by leaps and bounds to upstage a formidable Belgium in the quarterfinal of the Rio Games in Rio de Janeiro on Sunday.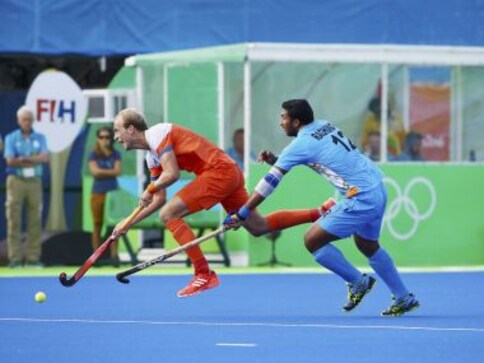 Rio de Janeiro: A win away from scripting their best-ever showing in Olympics after 36 years, Indian men's hockey team would look to cut down on silly errors and raise their game by leaps and bounds to upstage a formidable Belgium in the quarterfinal of the Rio Games in Rio de Janeiro on Sunday.
India had already achieved a feat by qualifying for the knock-out stage of Olympics after a long hiatus and, come Sunday, the P R Sreejesh-led side would like to go one step further in their quest for an elusive Olympic medal.
India qualified for the last eight round after finishing fourth in Pool B with two wins, two losses and a draw, accumulating seven points in the process.
India won against Ireland (3-2) and Argentina (2-1) but lost two close encounters against reigning Olympic champions Germany (1-2) and silver medallist Netherlands (1-2) before they were held to a 2-2 draw by minnows Canada in their last preliminary encounter.
Belgium, on the other hand, topped Pool A with four wins out of five games. The Red Lions' only loss came against New Zealand (1-3) in their final group match on Friday.
Going by world rankings, there is hardly anything to differentiate between the two teams as India are placed fifth while Belgium is just one rung below at sixth position in FIH chart.
But in the Games so far, Belgium are on red hot form and have stunned strong gold medal contenders and world champions Australia in the pool stages.
The Red Lions also won against Spain, Great Britain and minnows Brazil and their only blemish came against New Zealand.
India, on the other hand, have blown hot and cold. Even though they showed sparks in their first four matches, what cost them dear were silly mistakes committed in the late stages of those encounters.
Against Germany the Indians conceded a goal just three seconds from the final hooter to lose the match, while against Netherlands too the backline conceded a penalty corner in the final minutes of the fourth quarter and the Dutch were quick to pounce on the opportunity.
Despite the losses, India's spirited performances against the top teams were praised by all and sundry till the very last game against Canada, where they looked lackluster.
India started as hands down favourites against world no.15 Canada but the eight-time Olympic champions dished out a nervy display to split points, a match from where they needed full points to secure third position in Pool B.
Against Canada too the Indians were guilty of committing silly errors towards the end. Leading 2-1, India were dominating the proceedings but Nikkin Thimmaiah committed an unnecessary foul outside the circle in the last 10 minutes of the game.
It not only resulted in his suspension for five minutes but also led to his team giving away another short corner to the Candians from which they scored the equaliser.
If India are to beat in-form Belgium tomorrow, they will have to do away with such transgressions as the Red Lions will be looking for similar opportunities to pounce on their rivals.
Another worrying factor for India's chief coach Roelant Oltmans going into tomorrow's match is the dip in form of his drag-flickers. Even though the drag-flick duo of Rupinder Pal Singh and VR Raghunath have scored three goals each in the Games so far, they had missed numerous chances and came short when the team needed them the most.
For instance trailing 1-2, India earned as many as five successive penalty corners in the final seconds of the match against Netherlands, but the drag-flick experts failed to rise to the occasion.
The forwardline too needs to pull up their socks, while the defence, led by Sreejesh, so far has played well but they need to raise their game to the highest level if they want to stop the marauding Belgium forwards.
Come tomorrow, India will also look to settle scores against Belgium, against whom they lost 1-2 in their last meeting in the Hero World League Final at Raipur last year.
A win tomorrow will be a redemption for the past masters of the game as it will secure India's place in the semi-finals of the Olympics for the first time since 1980 Moscow Games, where the bagged their last of the eight gold medals.
Belgium too would be hungry for success at the mecca of sports. Belgium's only medal-winning performance in the Olympic Games came way back in 1920 when they won a bronze.
As a team, Belgium have risen in the ranks over the past decade and are rated as one of the most feared teams in world hockey for their attacking style of play.
Belgium is an experienced side, with the majority of the squad having surpassed the 100 International appearances mark including treble centurions John-John Dohmen and Jerome Truyens as well as double centurions Cedric Charlier, Thomas Briels, Felix Denayer and ace striker Tom Boon.
Despite yesterday's disappointment, India captain Sreejesh sounded confident ahead of tomorrow's encounter.
"The team is 100 per cent ready both mentally and physically for the Belgium attack. The team is confident and very excited to play the quarter-finals. The way we have performed has given the team motivation and self-belief to win. We need to give our 100 per cent on that day (Sunday) and that's what we aim to do," he said.
"We can't say that they are ranked below us so they are an easy side to beat. Going by statistics, Belgium has won four matches in their pool and have lost only one. So it is a tough team to beat but I think it's all about how we cope with pressure on that day and that will be the key," he added.
But India also have an injury scare ahead of  Sunday's match after star striker SV Sunil was stretchered off the pitch yesterday following a collision with signboards.
Sreejesh, however, said Sunil - who sustained a wrist injury - will be fit to play on Sunday.
"He is getting better. He had some pain in his wrist and there was some inflammation soon after the fall. But the scan did not show anything which means he is fit to play Sunday's quarter-final," he said.
Meanwhile, in the other quarter-finals of men's hockey, Netherlands will face Australia, Spain will play Argentina and Germany will be up against New Zealand.
Hockey
Lakra, 32, was part of India's bronze medal-winning team at the Tokyo Games and also led the national side at the Asia Cup, where the team won a bronze medal.
Sports
Hockey India announced a full-strength squad instead of a second-string side since the Asian Games were postponed to next year.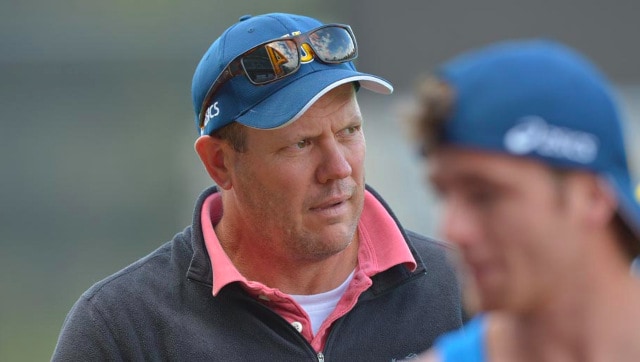 Hockey
The RT-PCR tests were conducted on Wednesday morning. The infected are suffering from mild symptoms.