Rio Olympics 2016, day 7 highlights: Athletics segment begins as Games reel from doping scandals
Ethiopia's Almaz Ayana started the athletics segment of the Rio de Janeiro 2016 Olympic Games by smashing the women's 10,000 metre world record, even as the Games reeled from doping scandals
Rio de Janeiro: Ethiopia's Almaz Ayana started the athletics segment of the Rio de Janeiro 2016 Olympic Games by smashing the women's 10,000 metre world record, even as the Games reeled from doping scandals.
Chinese swimmer Chen Xinyi was suspended for failing a doping test and a Polish weightlifter and a Bulgarian runner were both kicked out for drug-related transgressions. In shock results, defending champion and world record-holder Sun Yang flopped dismally in his 1,500m freestyle heat, and the USA, who have won the last three Olympic competitions, were knocked out of women's football.
Athletics took centrestage in Rio needing a lift after the Russia doping storm, but there were immediate questions about Ayana's 10,000m run, which broke a 23-year-old world record. The 24-year-old pulled away from the field midway through
the race and never let up, before powering home in 29min 17.45sec.
Her winning time was nearly 14 seconds quicker than the previous best of 29:31.78 set by Wang Junxia in Beijing in 1993. Ayana's stunning performance set tongues wagging, but the Ethiopian smiled as she insisted she was "crystal clear". "My doping is my training, my doping is Jesus — otherwise I'm crystal clear," she said.
The world sports tribunal had earlier expelled European champion weightlifter Tomasz Zielinksi and Bulgarian 3,000m
steeplechase runner Silvia Danekova over doping as the Games registered its first major cases.
Chen, 18, a rising star in the Chinese swimming team, was suspended after she tested positive for a banned diuretic following Sunday's women's 100m butterfly, where she was placed fourth.
Poland's Zielinski tested positive for the anabolic steroid nandrolone, just three days after his brother Tomasz suffered the same fate. Damekova, a 3,000m steeplechase athlete, admitted she had tested positive for the blood booster EPO. David Rudisha cruised into the semi-finals of the men's 800m in Rio after a Kenyan coach was sent home in disgrace for allegedly trying to impersonate an athlete for a doping test.
Sprint coach John Anzrah offered a urine sample in place of 800m medal hope Ferguson Rotich, who competed in Friday's
heats and duly qualified for Saturday's semi-finals.
Wang Zhen and Cai Zelin grabbed a Chinese one-two in the men's 20km race walk, with the women's shot put also set to be
decided in the athletics evening session.
British star Jessica Ennis-Hill made a smooth start to the defence of her heptathlon crown, landing early blows on rival Brianne Theisen-Eaton. Ennis-Hill, 30, won the 100m hurdles and was placed third in the high jump as she bids to become only the third woman to retain an Olympic athletics title after giving birth.
In rowing, there were two more golds for Britain with Helen Glover and Heather Stanning taking the women's pair. Mohammed Sbihi, George Nash, Constantine Louloudis and London 2012 winner Alex Gregory claimed the men's four.
French duo Jeremie Azou and Pierre Houin won the men's lightweight double sculls. Ilse Paulis and Maalke Head of the
Netherlands won the women's sculls race.
Egyptian judoka Islam El Shehaby was jeered after refusing to shake hands with his Israeli opponent at the end of their heavyweight first round encounter. As he left the mat area, El Shehaby was called back to the centre by the referee to bow to Israel's Or Sasson. But he was then loudly jeered out of the arena by angry supporters.
The US have won the last three Olympic women's football titles and are the reigning world champions, but they crashed out to Sweden on penalties in the quarter-finals. The 4-3 shoot-out defeat is the Americans' first in 15 games at the Olympics and only their third in Games history.
In swimming, Sun's unhappy Olympics came to a shuddering halt when he finished seventh in his heat and 16th overall in
qualifying for the 1,500m, an event in which he has been untouchable. He'd won the 200m freestyle but lost out to Mack Horton in the 400m race, and then was at the centre of a storm when the Australian called him a "drugs cheat", referring to his
doping suspension in 2014.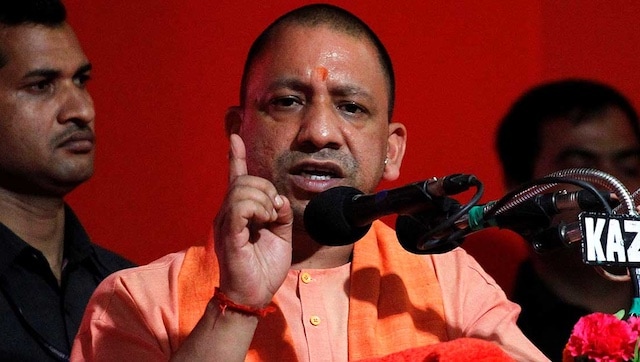 India
The UP chief minister emphasized that those found guilty would be punished accordingly, based on evidence. To this extent he said that a special investigation team (SIT) has been constituted and a judicial commission has been formed
Sports
Keshavan has been approved as one of the 17 candidates to fill in two vacant places of the IOC's Athletes Commission after the world body's executive board meeting in Athens on Saturday.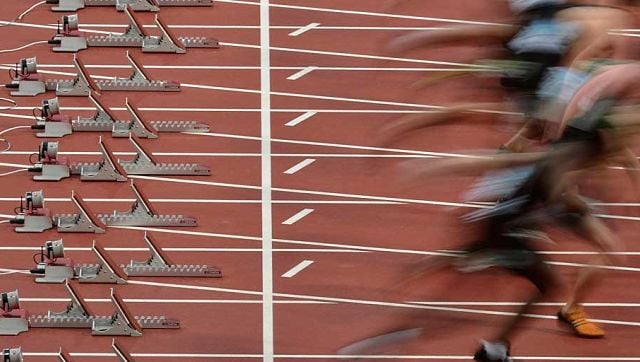 Sports
The new additions to the core disciplines, that have previously been listed as optional sports, are T20 Cricket, Beach Volleyball and 3x3 Basketball. Other disciplines in the 15-strong core list include badminton, shooting, table tennis, wrestling (freestyle) and hockey among others.