Rio Olympics 2016, day 14 highlights: Usain Bolt's 'triple triple', Ryan Lochte's 'apology' and more
Usain Bolt put the seal on a glittering Olympic career Friday with a blistering 4x100m relay victory that clinched sprint's first ever 'triple triple'.

Usain Bolt put the seal on a glittering Olympic career on Friday with a blistering 4x100m relay victory that clinched sprint's first ever 'triple triple'.
Victory wasn't guaranteed when Bolt took the baton for the anchor leg but he powered down the straight to cross the finish line in 37.27sec, before soaking up the acclaim from an adoring crowd.
With his unprecedented third straight 100m, 200m and 4x100m clean sweep, or a triple triple, Bolt joins Carl Lewis and Paavo Nurmi on a record-equalling nine track and field Olympic gold medals.
Bolt had said that winning three more golds in Rio would make him "immortal" and it is likely that athletics will miss its greatest showman, who is set to retire next year.
"There you go. I'm the greatest," said the Jamaican, who kissed the finish line and slapped the number three lane as he played to the crowd and the cameras.
Bolt's heroics come in an Olympics which had already witnessed swimmer Michael Phelps bringing a successful close to his record-breaking Games career.
"I'm going to stay up late and have fun," Bolt said. "I never knew this would happen when I started out," he added.
Jamaica's women missed out on a sweep in the sprint events when they were beaten by the United States — who successfully appealed against a disqualification on Saturday — in the 4x100m relay.
Greece's Ekaterini Stefanidi won the women's pole vault on Friday after virus-stricken defending champion Jenn Suhr crashed out.
And Kenyan former world champion Vivian Cheruiyot reeled in 10,000m champion Almaz Ayana of Ethiopia to win the women's 5,000m title.
A busy night on the track drew attention from the lurid Ryan Lochte scandal after the US swimmer, who lied about an armed mugging to cover up an act of vandalism, apologised for his behaviour.
The International Olympic Committee told AFP it would start a disciplinary inquiry into Lochte and three other swimmers into an incident that embarrassed first the Games' hosts, and then the US Olympic Committee.
"The IOC has named a disciplinary commission and there will be an inquiry into the four swimmers," an official said. "The commission members can ask to hear the swimmers and we will see if there is material for a sanction."
Elsewhere, the Games' final Friday saw brisk action with 22 gold medals up for grabs heading into the last two days of competition.
Spain's Carolina Marin became the first non-Asian women's singles badminton champion, winning in three games against PV Sindhu — who became India's first ever female Olympic silver medallist.
"I'm the first Indian woman to get a silver medal at the Olympics so that's a great thing for me," beamed Sindhu, 21.
Malaysia's Lee Chong Wei broke his jinx against Chinese nemesis Lin Dan as he beat the two-time defending champion to set up a men's final with Chen Long.
Estelle Mossely celebrated her 24th birthday in style as she beat China's Yin Junhua to become the first Frenchwoman to win an Olympic boxing gold.
In hot conditions, world champion Matej Toth won a gruelling 50km walk littered with casualties including France's Yohann Diniz, who soldiered on despite suffering intestinal problems.
The United States' 'Dream Team' of NBA stars beat Spain 82-76 to go into a men's basketball final against either Australia or Serbia.
New Zealand's world number one Lydia Ko, 19, hit her first ever hole-in-one to keep pressure on South Korea's Park In-Bee, who leads by two heading into the last round of the women's golf.
Great Britain won their first Olympic Games women's hockey gold medal with a dramatic shoot-out triumph over two-time defending champions, the Netherlands.
The British twice came from behind in normal time to draw 3-3 and then clinched a 2-0 shoot-out victory.
Germany handed departing coach Silvia Neid the perfect send off by claiming women's football Olympic gold for the first time thanks to a 2-1 win over Sweden in front of a huge crowd at Rio's Maracana.
Dzsenifer Marozsan's sweet strike and Lisa Sembrant's comical own goal put Germany 2-0 up early in the second-half before Stina Blackstenius gave Sweden a lifeline.
Canada beat hosts Brazil 2-1 in Sao Paulo earlier on Friday to claim bronze.
With inputs from AFP
World
Germany's key future indicator, the IFO survey of business confidence, pointed down for the fourth month in a row as high inflation fed by astronomical natural gas prices undermines consumer pricing power and imposes heavy costs on businesses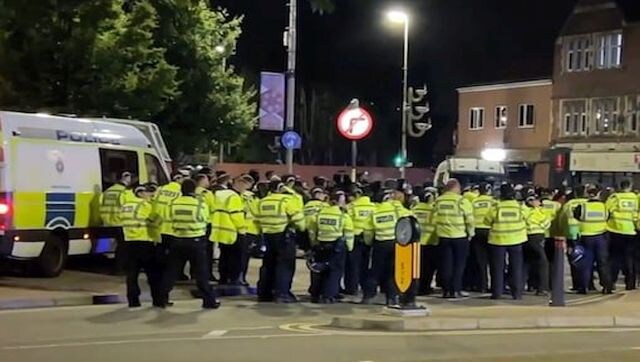 World
Organised lies cannot be fought by disorganised truths that are not backed by investment and guided by expertise. That is the bottom line Hindus have to deal with now or never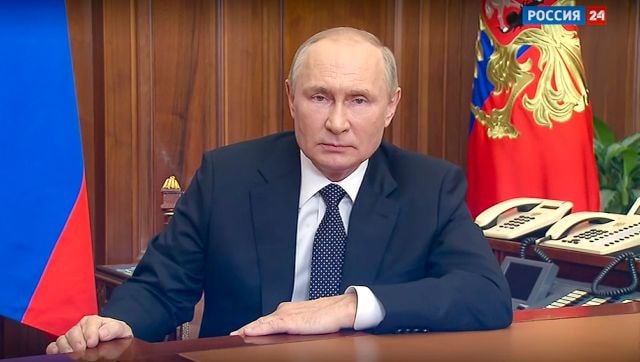 Explainers
Vladimir Putin on Wednesday, ordering Russia's first military mobilisation since World War Two, warned Moscow would respond with the might of all its vast arsenal if the West continued its 'nuclear blackmail'