Rio Olympics 2016, day 12 highlights: Arrests of IOC official, US swimmers overshadow events
Brazilian police arrested two US swimmers and a top International Olympic Committee official as scandal overshadowed the Rio Games and Usain Bolt's progress toward a new gold.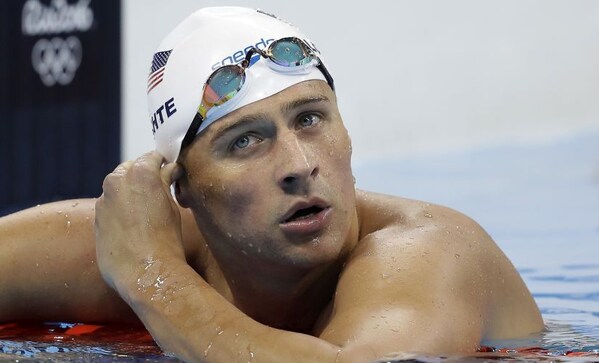 Brazilian police arrested two US swimmers and a top International Olympic Committee official as scandal overshadowed the Rio Games and Usain Bolt's progress toward a new gold.
Jack Conger and Gunnar Bentz were taken off a flight leaving Rio de Janeiro by authorities investigating doubts over their claim to have been mugged.
That came hours after top European Olympic official Patrick Hickey was arrested in an investigation into black market Olympic ticket sales.
Conger and Bentz along with star US swimmer Ryan Lochte and squad member James Feigen said they were held up at gunpoint in the early hours of Sunday.
However Brazilian judge Keyla Blank ordered the passports of all four to be seized to prevent them leaving the country. Lochte had already gone home.
The Globo media organization posted a video online showing Conger and Bentz walking into a police station on Wednesday. The G1 news site, which is part of Globo, reported that Bentz, 20, and Conger, 21, were detained for questioning and that Feigen, 26, was still in the country.
The four made headlines with their terrifying account while returning from a party. Lochte says that the four were held up by muggers posing as police as they left a party just after 4.00am. Lochte gave interviews describing how he had a hand gun put to his head and handed over his money and wallet.
However, US television channel NBC quoted witnesses as saying the swimmers were at the party until daybreak. Britain's Daily Mail obtained video surveillance showing the four laughing when they returned to the athletes' village at 6.56am on Sunday.
The judge said their story was full of inconsistencies.
Hickey, an IOC executive member, head of the European Olympic Committees and the Irish national committee, spent Wednesday night in hospital after being detained at his luxury hotel.
Accused of ticket scalping, ambush marketing and conspiracy after tickets were seized from another Irish businessman, Hickey "temporarily" stood down from his posts.
Following a raid similar to the arrest of seven top FIFA officials at a Zurich hotel last year, Hickey was shown in media video answering his hotel room door with no clothes before putting on a bath robe. Police said they suspect he had changed rooms to try to evade arrest. Hickey's wife was in another room and at first told them Hickey had left the country, police told reporters.
Brazilian police have launched a widening investigation after seizing more than 1,000 premier tickets for Games events, including the opening ceremony. Tickets with a face value of about $1,000 dollars were sold for $8,000. According to prosecutors profits of $3 million were made.
The head of a sports ticketing firm, THG Sports, was detained with the tickets on 5 August. Hickey's son once worked for THG, but the sports powerbroker denied any wrongdoing in an interview with Irish television last week as the scandal mounted.
The arrests diverted attention from the sport in which Usain Bolt reached the final of the 200m — the second of his target of three gold medal sweep of the Olympic sprint titles.
While Bolt ran the season's best 19.78 sec, his American arch-rival Justin Gatlin, 34, failed to reach the final.
Gatlin, who won 100m silver behind Bolt at the weekend, said he had not fully recovered from an ankle injury suffered in November.
"I definitely think I can try for the world record, I definitely feel that," Bolt said after.
Drug-tainted Russia's only competitor in the track and field, Darya Klishina, failed to reach the final medal battle in the long jump. The 25-year-old blamed the turmoil of the doping scandal for her disappointment.
The IAAF gave her the green light for Rio and then banned her because of "new" doping information. She went to the sports tribunal to reverse the ban.
Brazil's suffering sports fans got some good news when football star Neymar scored twice — including the fastest Olympic goal after 15 seconds — in a 6-0 win over Honduras in the Olympic semi-final. In the final they will take on Germany in a revenge repeat of their disastrous 7-1 loss in the World Cup semi-final two years ago.
United States men's basketball team beat Argentina 105-78, Americans Kerri Walsh Jennings and April Ross won bronze in beach volleyball and the Jamaicans had a big night at the track with Elaine Thompson winning the women's 200 meters.
After winning the 100m on Saturday, Thompson never gave Dutch sprinter Dafne Schippers a chance to catch her on the straightaway of the 200 meters. Thompson ended in a season's best 21.78 seconds. Tori Bowie of the United States took bronze in 22.15.
Thailand's Ariya Jutanugarn became the first 18-hole leader in the history of women's golf in the Olympics. Jutanugarn shot 6-under 65 for a one-shot lead over seven-time major champion Inbee Park and Seiyoung Kim, both of South Korea. This is the first time for women's golf in the Olympics since the Paris Games in 1900, and back then it was only a nine-hole competition.
Brianna Rollins, Nia Ali and Kristi Castlin finished 1-2-3 in the 100-meter hurdles to give the United States its first sweep in the event, its seventh in the history of Olympic track and the 23rd for US women, regardless of sport, over the history of the Summer Games.
Japan's Kaori Icho has become the first wrestler in Olympic history to win four gold medals, beating Russia's Valeriia Koblova Zholobova 3-2 in 58-kilogram women's freestyle. Icho also is the first woman to win an individual gold medal in four straight Olympics, having started her historic run at the inaugural women's tournament in Athens in 2004.
With inputs from agencies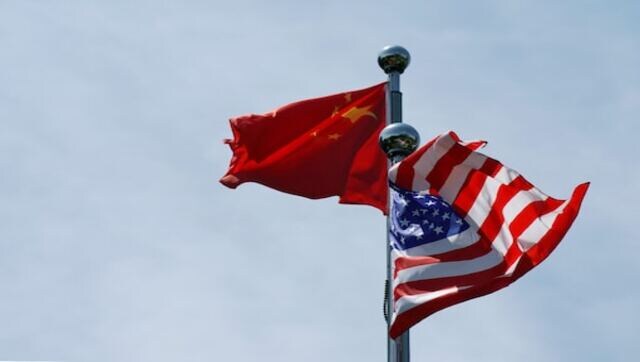 World
In an interview with CBS News, US President Joe Biden said a previous pledge to defend Taiwan in the event of an invasion, prompting China to respond that it would take any necessary measure to defend its sovereignty
World
The comments came at a reception hosted by the Indian Embassy on Tuesday for the visiting Science and Technology Minister Jitendra Singh
Football
On Thursday, the 30-year-old footballer posted a video on TikTok of himself bopping to a pro-Bolsonaro campaign song, a big grin on his face.