Rio Olympics 2016: PV Sindhu's tryst with destiny began in school, its finale could be golden
PV Sindhu's next rival will be sixth seeded Japanese Nozomi Okuhara. If she gets past Okuhara, she may run into world number one Carolina Marin or Chinese great Xuerui. The good news is, Sindhu has beaten both in the past.
In the second set of PV Sindhu's quarterfinal at Rio Olympics, the camera panned on her coach P Gopichand for a brief second.
Till a few minutes ago, Sindhu was leading by five points against her Chinese rival Wang Yihan. But the world number two came back into the game to race ahead 19-18.
When Yihan served next, Sindhu leapt at the shuttle and killed it on her opponent's forehand. Tied at 19-19, Sindhu was just two points away from a semifinal berth.
The burden of India's expectations was writ on guru Gopichand's face. His fist clenched, body taut with tension, Gopichand sat in his corner, chanting 'come on, come on' under the breath.
Gopichand may have been praying for all of India.
The Rio Olympics are just five days from the closing ceremony. So far, 69 countries have climbed the podium, figured on the medal tally. India, like Samoa, Iraq, Bhutan and most of its sub-continent neighbours, has drawn a blank.
The hopes of 1.25 billion Indians now rest on two players, both coached by the same man: Gopichand. Sindhu has taken the giant leap forward, Kidambi Srikanth will get his chance on Wednesday.
On Tuesday night, as India slept, Sindhu made her tryst with history, becoming just the second Indian woman to enter the last four of Olympic badminton. Four years ago, Saina Nehwal made a dent in the great Chinese badminton wall, winning a bronze. Nehwal was knocked out early this time. But Sindhu has kept the tradition alive.
In many ways, Sindhu is made for badminton. Her height, 179cm,  gives her a natural advantage over rivals. This is evident in her net play, cross-court drops and half-smashes from near the baseline that often evade rivals.
And, she is a giant killer.
For many years, Indian badminton players would stumble against their Chinese rivals. Even Nehwal, in spite of dominating world badminton for several years, found it difficult to break the Chinese hegemony of Yihan, Li Xuerui and Wang Shixian.
But soon after her arrival on the world stage, Sindhu started dismantling the Chinese wall, beating its top-ranked players one by one, breaking the psychological barrier Indians faced. Though she is ranked 10th at the moment, she can beat anybody on her day. And Tuesday certainly was her day.
We often wonder why India fails to produce champion players, why Indian athletes come back empty-handed from major events. Sindhu's journey answers many of these questions.
She was marked for greatness from an early age. Way back in 2008, The Hindu had written, "Sindhu, a seventh standard student of Auxilium High School in the city, is now one of the best hopes for women's badminton. With an ability to engage her rivals in long rallies before interspersing them with delicate drops to pick crucial points, this potential champion has set the record straight last year winning both the singles and doubles titles, in seven major championships."
Many such child prodigies lose their way in India in the absence of proper facilities, coaching and support from the family. But, Sindhu found a mentor at a young age, Gopichand, and parents — her father is an Arjuna awardee — who were willing to go to any extent to help her realise her dream."
As a young trainee, Sindhu would travel 60-km every morning to Gopichand's academy, always reaching on time for four hours of gruelling training. The combined efforts of her coach and family have helped the disciplined fighter, whose booming smashes and appetite for long rallies destroy her rivals. She has now come to Rio and holds the promise of that one precious medal India is waiting for.
Her next rival is sixth seeded Japanese Nozomi Okuhara. If she gets past Okuhara, she may run into world number one Carolina Marin or Chinese great Xuerui. The good news is, Sindhu has beaten both in the past.
India's medal hopes are still alive.
First Cricket News
The 52-year-old is set to apply for the fielding coach role with the Indian cricket team with Sridhar leaving at the end of the T20 World Cup along with the majority of the support staff.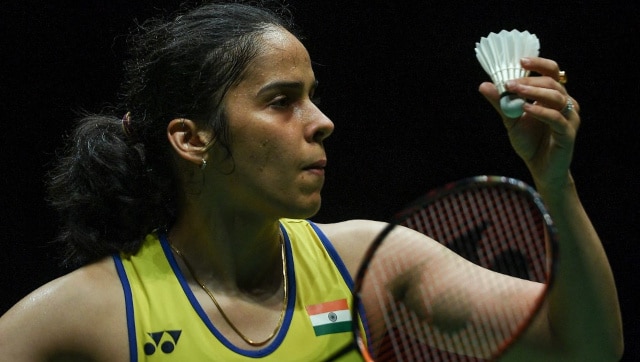 Sports
Lakshya, who had finished runners-up at Dutch Open last Sunday, dished out a superb performance to outclass national champion Sourabh 21-9, 21-7 in 26 minutes.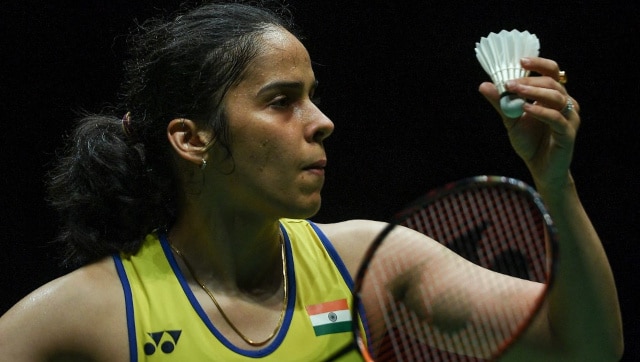 Sports
Saina Nehwal had to concede her match after losing the first game 20-22 against Spain's Clara Azurmendi as she developed discomfort in her groin area.