Rio Olympic medallists to be considered for Khel Ratna, Arjuna Awards
New Delhi: In a bid to ensure that Olympic medallists get immediate recognition, the Sports Ministry today said medal winners from the upcoming Rio Games will be considered for this year's Khel Ratna and Arjuna Awards.
The ministry said the decision has been taken so that athletes need not wait for one full year after their medal-winning performances at the Olympic Games.
The medal winners in individual events who have already not been conferred with Rajiv Gandhi Khel Ratna in the past will be considered for the highest sporting honour.
"Medal winners in team events, who have played stellar roles in the medal won by the team for the country in Rio Olympics 2016 such as number of goals scored, number of goals saved etc., and who have already not been conferred with Arjuna Award in the past will be considered for Arjuna Awards," the Ministry said.
As per the existing provisions of the schemes of Rajiv Gandhi Khel Ratna and Arjuna Awards, sports achievements of the sportspersons for the last four years preceding the year of award, ie, sports achievements during the period 2011 to 2015 are to be considered.
Sports
The positive tests came as some of the 11,000 athletes and thousands more team officials expected from across the globe began arriving, having traveled through a pandemic to get to Tokyo.
Sports
The International Olympic Committee said the arrests were "an individual issue and a question for the local justice authorities."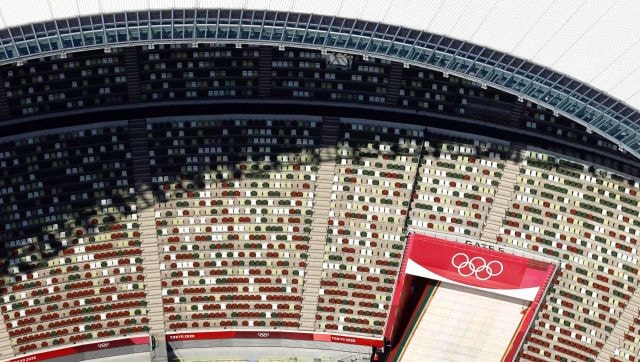 Sports
Summer Olympics, a quadrennial event, is the grandest sporting spectacle in the world. It draws plenty in stadiums and on TV but still remains a massive loss-making venture for hosts.