Rio 2016: Weightlifters Sathish, Mirabai to represent India at Olympics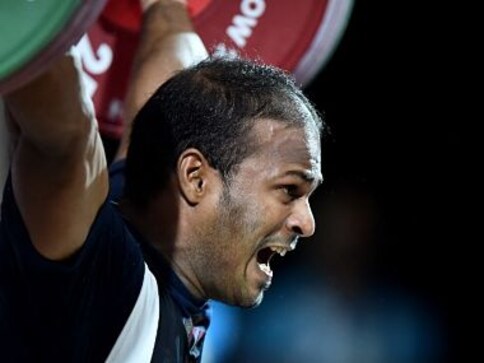 New Delhi: Indian weightlifters Sivalingam Sathish Kumar and Saikhom Mirabai Chanu earned the right to compete at the Rio Olympics in men's and women's weight categories respectively after topping the selection trials.
Selection trials were held in Patiala to choose one lifter each from men's and women's category across all weight divisions after India had earned two quota places for the Rio Games at Senior Asian Championships at Tashkent, Uzbekistan in April.
Sathish earned the ticket for Rio after finishing on top among male lifters with a total of 336kg in 77kg weight division. He lifted 151kg in snatch and 185kg in clean & jerk.
Mirabai, meanwhile, was the best finisher among women competitors across all weight categories. She created two new national records en-route to grabbing the Olympic berth in the 48kg category.
She bettered her own record by 1kg in snatch, picking up 85kg, while she equalled the record of N Kunjarani Devi (107kg) in clean & jerk. In the process, Mirabai broke Kunjarani's total record of 190kg with a combined lift of 192kg.
The lifters for trails today in each category were selected on the basis of their performance at 2012 London Olympics and World Rankings. The top two lifters in each men and women division were picked after conducting trials in the presence of the selection committee of the Indian Weightlifting Federation (IWLF).
Government nominee on the selection panel Bhakti Singh was also present during the trails.
During the Senior Asian Championships, Indian women lifters collected 100 points to finish third, while men earned 129 points with a sixth-place finish, by the virtue of which the country had earned two quotas for the Rio Games.
Mirabai had come up with a power-packed performance in Tashkent as well where she had smashed the national record in snatch with an effort of 84kg, equalling the national record in overall lift with 190kg (106kg in clean &jerk) en-route to seventh-place finish.
Kunjarani had till now held the record of 190kg, which she had created during 2004 Athens Olympics.
IWLF vice-president Sahdev Yadav said if Mirabai Chanu can improve her performance by a couple of kilograms in next one-and-a-half months, she would stand a good chance of a podium finish at the Rio Games.
"We will ensure that Mirabai works harder to improve by a couple of kgs. If she manages to achieve that, she has a good chance of winning a bronze medal at Olympics," Yadav told PTI.
The bronze medallist at 2012 London Olympics in women's 48kg category had a total lift 192kg.
Sports
"I am confident of challenging the Chinese. At the end of the day, you have to just lift weights. The absence of North Korea will be a definite help, and I am confident of making up for my non-performance in Rio and return with a medal," Chanu said.
Sports
Hubbard is aiming to make New Zealand's Tokyo Olympics squad to contest the women's +87kg category, an event in which she is currently ranked 16th in the world.
Sports
"I don't want a silver in the Olympics, I want gold," declared the world record-breaking lifter during an interview with PTI.