Rio 2016: Jinson Johnson has the chance, and the ability, to rewrite Indian Olympic history
Kerala's Jinson Johnson has been pushing the boundaries on the 800m. He has been running the 800m in 1:45 and that too in rain. Sriram Singh's 40-year-old record might finally fall in Rio
A lot has changed in the last 40 years: From optic fibres to ATMs to e-mails to bar codes and scanners to online shopping to selfies to pictures of Jupiter and even to Earth losing half its wildlife! Except for one thing: Sriram Singh's 800m record of 1:45.77 established at the 1976 Montreal Games still stands today, a glowing tribute to one man's talent and brilliance, of an athlete who created that record after running a decade on cinder tracks.
It also speaks volumes about India's four-decade stretch of bankruptcy in the 800m race. In the two-lap race, considered by coaches as one of the toughest in track and field, the world has moved on. But back in 1976, in that same race, Cuba's Alberto Juantorena, also known as El Caballo (The Horse), after letting Sriram briefly have the lead, took it back and a packed Olympic Stadium in Montreal watched the powerful 6'2" Cuban gallop home in 1:43.50.
David Rudisha of Kenya broke the World record in the 2012 London Olympics clocking 1:40.91. Andrew Osagie of Great Britain who finished eighth, seven spots behind Rudisha, timed 1:43.77. In fact, in that race in London, all eight ran faster than 1:44 for the first time ever. Meanwhile India still struggles to break Sriram's record after 40 long years.
Sriram is today a part of the selection panel at the national federation. At 5'10", he stands ramrod straight. One can visualise Sriram Singh in black shorts and a blue vest, 512 embossed on it, in Montreal. "I'm disappointed that even after 40 years, no one has broken my record; records are meant to be broken," he says. "Some of our old records, such as Gopal Saini's steeplechase and Shivnath Singh's marathon record, still stand."
Gopal Saini set the 3,000m steeplechase record of 8:30.88 in Tokyo. After running 2:16.22 in the Montreal Games marathon, where he finished 11th, Shivnath ran 2:12.00 in Jalandhar in 1978. All of these records stand till date, mocking India's juniors and an athletic federation whose vision has always been in serious doubt.
Sebastian Coe broke Juantorena's world record in Oslo in 1979, running 1:42.33; three years after the Cuban had run that superb two-lap in Montreal. But after that, it took another 16 years before Denmark's Wilson Kipketer ran 1:41.24 in Zurich. Maybe there is something about the longevity of the 800m. Because Kipketer himself held it for 13 years before the brilliant David Rudisha came along to run 1:41.09 in Berlin. And then Rudisha lower it further in London, for the first time below 1:41.
Coe was asked after the London Olympics if he believed that Rudisha's record would stand for long, as most 800m records did take some time in getting broken. "It will be around a bit," said Coe of Rudisha's mark of 1:40.91.
For Sriram, who was brought up on cinder tracks, just making it to the finals in 76' was an amazing achievement, worth its weight in gold. There was also the cultural shock of being in a foreign nation, standing next to athletes stories of whom you have heard off and read. It's an experience that either lifts you or psychologically damages you so much that your legs feel tired much before the race. For Sriram, it was an opportunity he couldn't throw away.
"I was running for a medal and the moment I reached the final I knew I could be in the top three," says Sriram. Just imagine, for a second, what it would have done to Indian athletics and the country's Olympic movement if Sriram Singh had held off for another 350m in the second lap of the 800m to beat the favourite, Alberto Juantorena.
Sriram powering away, his head slightly — just a wee bit — tilted to the right, a stunned crowd, watching an unknown Indian take on the muscular 6'2" Juantorena. India's Olympic history would have changed forever.
"I was leading the race, and when three athletes crossed me, I tried hard, but finished seventh," Sriram remembers. "Before the final I was feeling so happy, but at the same time felt a lot of pain in my body due to continuous races for three days on synthetic tracks. Fatigue overpowered me. I was sad because we didn't send athletes for exposure before the Olympics to races in Europe those days."
Yet, Sriram did what most Indian athletes don't — break his own personal best at the Olympics. Sometimes, it's not just about winning medals; it's not always the heady feeling about the podium; success is also in bettering yourself.
There were other technicalities that Sriram had to grapple with, which most athletes now take for granted. Sriram always ran on cinder. The tartan track, an 8-lane synthetic track was not his regular training partner, unlike the other seven athletes who competed with him in the final.
"There is a big difference between synthetic tracks and cinder," explains Sriram. "If you see, I had qualified for the Olympics by running 47:30 on cinder, and then on synthetic at Montreal, I did 45:77. But three days of constant running on synthetic fatigued me and I didn't have a physio to help me relax and compete."
Sriram talks about fatigue at Montreal. But that is also probably because for an Indian athlete, the setting is overwhelming. Most of the competitors are ahead by a second or two and there is a huge inner pressure to constantly play catch-up. It demands pace and endurance. Physically, it's brutal. It's tricky because you cannot lag behind and neither do you speed up as someone would have extra in reserve to beat you on the final stretch.
Sebastian Coe once said, "I think 800 is the toughest distance on the track to get it right. It brings into play so many different things; endurance of a 5,000m runner and the speed of a world class 800 runner."
Sriram speaks of training and exposure to beat the difficulties. "Training and exposure is important for everyone because we don't run with good runners and so we can't identify our weaknesses. Since we have to qualify against better runners, we give our everything in the qualifiers and semis, but fatigue then sets in, and if you are in the final, you are already at less than 50 percent capacity."
What Sriram doesn't talk about is that the first lap in the 800m saps your energy, as this is one race where the best timings have come with a fast first lap and a slower second lap. Even in Montreal, Sriram ran the first lap like a 400m runner before fatigue took over. That gave Juantorena the splendid opportunity of breaking the world record, which he later acknowledged by saying that it was because of the Indian that he could break the world record.
High performance sports science consultant professor Ross Tucker, a man who has done a ton of research on the best strategies of an 800m race, found that between 1912 and 1997, in 26 world record performances, the first lap was always faster than the second. There were only two races according to Tucker that had a faster second lap — in 1966 by Jim Ryun and in 1972 by Dave Wottle. Improvements in the overall 800m time have always come by running the first lap faster. Sriram was a classic example.
Moreover, Juantorena could be termed a freak. The Cuban was essentially a 400m runner; a sprinter with the height and steps that swallowed up the track. Juantorena was a green horn at the 800m. Sriram, a cinder runner with no exposure and zero international training habits, was virtually a newcomer. In fact, the Cuban had to convince himself to run the 800m. In Formia, just before Montreal, the Cuban ran the 800 for the first time in his life, and did so in 1:45.36. Sriram flew directly from the cinder tracks of Delhi to Montreal.
Rupinder Singh, a former junior national champion and a sports science specialist from Loughborough University in UK, believes Sriram's record has survived only because the federation refuses to send athletes abroad for high-performance training. "Sriram was an exceptional athlete," says Rupinder. "He trained over the 400m and 1,500m to get the power for the 800m. Unlike most athletes, Sriram always wanted to compete. The distance didn't matter."
But there is an athlete starting for India in Rio who has the best chance of breaking Sriram's 40-year-old record. Kerala's Jinson Johnson has been pushing the boundaries on the 800m. In fact, Rupinder points out that Johnson has been running the 800m in 1:45 and that too in rain. Rupinder believes the record might fall in Rio.
Sriram, too, has his hopes pinned on Johnson. "He is giving good timings in India," he says. "After Charles Borromeo ('82 Asian Games winner), this boy has reached the 800 meters at the Olympics. He has the potential, so I hope he will give his best and break the national record in Rio."
In '76, Sriram looked up to Alberto Juantorena, ran the race of his life, and helped one of the true legends of world track break the 800m world record. In Rio, Jinson Johnson, hopefully in a relatively easier heat, gets inspired by the present Olympic and world champion David Rudisha, commits physically and mentally to finally shatter Sriram's 40-year-old record. This will be a passing welcomed with huge delight. More so, by the man, who created it.
India
The percentage of infected children aged below 10 years in the total active COVID-19 cases has risen since March this year, official sources said.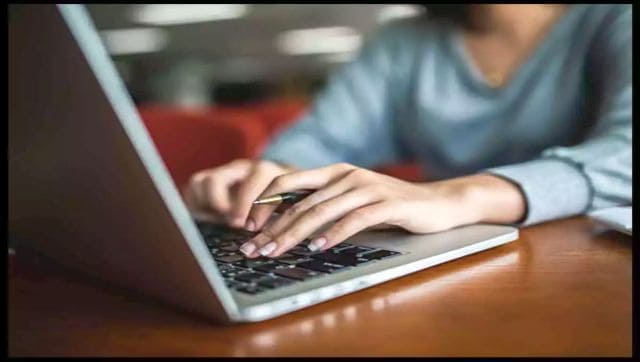 India
The trial allotment window will remain open till 16 September and the directorate of general education will issue the first allotment list on 22 September
India
V Sivankutty said deliberations with various departments are ongoing to ensure safety of the children attending the schools