Rio 2016: India to send largest ever Olympic contingent, will target 10-plus medal tally
The Union sports ministry has set a 10-medal target for forthcoming Rio Olympics that will see the largest-ever Indian contingent of athletes participating
New Delhi: The Union sports ministry has set a target of 10-plus medals at the forthcoming Rio de Janerio Olympics that will see the largest-ever Indian contingent of athletes participating.
A committee set up by the ministry last year to identify medal prospects had selected 110 sportspersons, of whom 76
have already qualified, sports minister Sarbananda Sonowal told the Rajya Sabha on Wednesday. "For the forthcoming Olympics, the sports ministry has set a target, at 10-plus medals," he said, while replying to supplementaries on the ministry's goals. Sonowal said the ministry had constituted a committee, headed by Anurag Thakur and comprising eminent sportspersons, to select potential medal prospects for the Olympics.
"The committee had selected 110 medal prospect athletes. So far, out of them, 76 athletes have qualified for the Rio
Olympics and we are expecting more to qualify," he said. "I believe this will be the largest contingent at an Olympics. During the London Olympics in 2012, the Indian contingent had 60 participants. Due to the steps we took, sportspersons and we are expecting that Rio will add to our joy, happiness and success," he said.
In reply to another question, the minister said the government has relaxed the minimum age for sportspersons from 25 to 18 years, under a scheme for trainees at Sports Authority of India (SAI) centres. In a written reply to a question regarding suicide by sportspersons, he said the incident was tragic, and the ministry has passed instructions to all SAI offices to ensure such incidents do not recur.
Sonowal said many agencies had investigated the incident of suicide by a girl trainee of SAI's special area games
centre at Alleppey in Kerala in May 2015, including a magisterial inquiry as well as those by human rights bodies at
the national and state levels. "No inquiry report has found SAI officials guilty anywhere on acts of omissions and commissions," he said.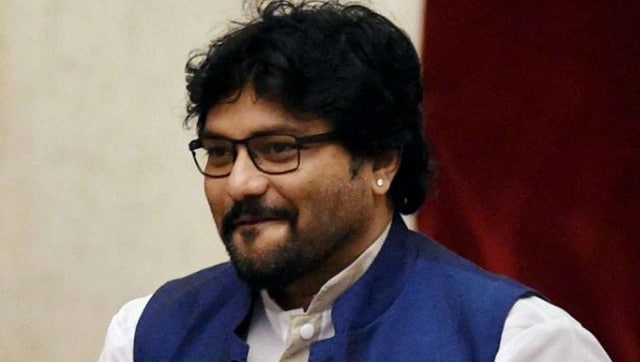 Politics
Supriyo had differences with BJP since the day he was dropped as a Union minister
India
Ghosh was among those suspended during the ruckus in Rajya Sabha in the recently concluded Parliament session where both MPs and marshals were allegedly injured
Sports
The contract of the 59-year-old German, a former world record holder, was valid until the end of the Tokyo Olympics.