Rio 2016: India likely to announce men's hockey squad on 5 July, says Oltmans
India are likely to announce the national men's hockey squad for the Rio Olympics on 5 July, said chief coach and High Performance Director Roelant Oltmans.
Bengaluru: India are likely to announce the national men's hockey squad for the Rio Olympics on 5 July, chief coach and country's High Performance Director Roelant Oltmans said in Bengaluru on Friday.
"The national selectors are likely to meet on 5 July to pick the final squad for the Olympics. We will start the national camp on 11 July which will be a two-week camp.
"After that we leave for Madrid to play two friendly matches with Spain and then head to Rio and play a friendly with Spain and New Zealand. I believe we have entered a very exciting period in the lead up to the Olympics," Oltmans said.
Oltmans also feels the one week break starting Friday before the Champions Trophy will help rejuvenate the players ahead of the Olympics, the countdown for which has already begun.
The 29-member men's hockey squad will be on a week's break before they rejoin on 29 May and Oltmans said the idea, behind the move was to ensure the players are feeling fresh and hungry ahead of next month's FIH Champions Trophy in London.
"Starting 5 June, the team will be away for almost a month playing two different tournaments in two different countries. Everything we do in this period will be demanding not just physically but also mentally," Oltmans said.
"Though we are entering an exciting period and looking forward to the Olympics, it was important to take off for a week and be in a different environment," said the Dutchman.
However, the players have been advised to stick to a healthy diet, which means no sweets or biryani, and have also been given a specific program to follow.
"This includes gym and running only to ensure they stay at the same fitness level, Oltmans added.
After the Champions Trophy in London, the team will leave for Valencia, Spain to play a six-nation invitational tournament and will return only in the first week of July.
While Oltmans will celebrate his 62nd birthday with his wife and three sons, captain of the Indian team for the Champions Trophy PR Sreejesh is eager to meet his two-year-daughter back home in Kerala.
"Last night over the phone she was asking when is daddy coming home. We have been away training really hard for the past six weeks and this break with family will only help us come back fresh and eager to win, " said the ace goalkeeper.
Sports
"Nineteen of our team members managed to clear the yo-yo scores where the last stage was 23.8, so I think this Indian Men's team is one of the fittest teams in the world," Manpreet Singh said.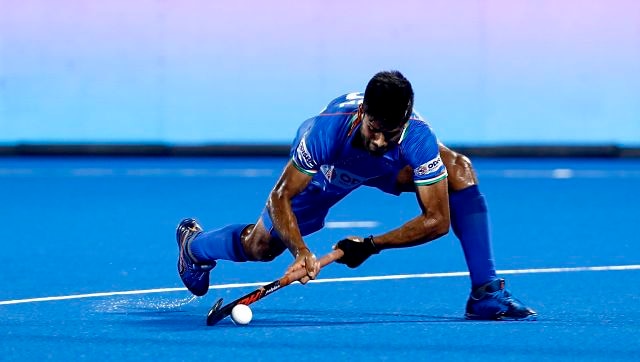 Sports
Hockey India, which had originally named 16-member men's and women's squads for the upcoming Games, have now added two players each in both the teams.
Sports
Here, we take a look at Indian athletes, who left the medal-starved nation heartbroken at Olympics: