Rio 2016: Haryana govt to give Rs 15 lakh cash to Olympic-bound athletes
Chandigarh: Haryana government will organize a special function to honour all the 22 sportspersons from the
state, who have qualified to participate in Rio Olympics, where each of them will be handed cash award of Rs 15 lakh, said Sports and Youth Affairs Minister, Anil Vij.
Vij said, "Olympic contingent comprise of 10 men and 12 women sportspersons from our state which is roughly about 21
percent. That's a matter of pride for us."
Vij hoped that they would give their outstanding performance.
"All these players have been provided facilities under the new sports policy formulated by the state
government," he added.
He said that those players who would bring laurels to the country and the state by winning medals in the Olympics, would be honoured with cash awards as per the new sports policy of the state government.
Under the policy, cash award of Rs 6 crore is given for winning the gold medal, Rs 4 crore for silver medal and Rs 2.5 crore for bronze medal. Also, each participant gets Rs 15 lakh in cash as reward money.
Find latest and upcoming tech gadgets online on Tech2 Gadgets. Get technology news, gadgets reviews & ratings. Popular gadgets including laptop, tablet and mobile specifications, features, prices, comparison.
Sports
The 21-year-old Gemechu made a huge impact on her ADHM debut in 2018, setting a women's course record of 66:50. She then went on to better her own record by 50 seconds when she ran a stunning personal best of 66 minutes last year.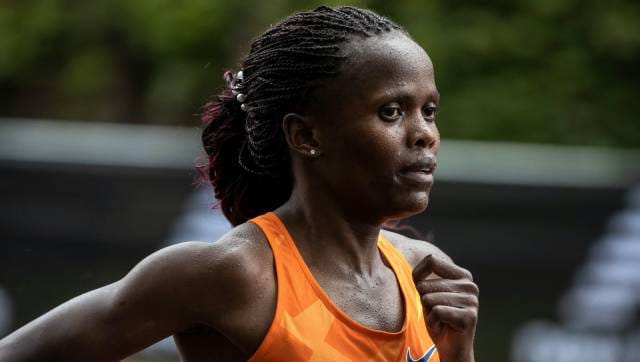 Sports
At the Chicago Marathon in October 2019, Kenya's Kosgei stunned the world when she broke the long-standing women's world marathon record by more than a minute, clocking 2:14:04.
Sports
The legal action comes two years since the World Athletics governing body in 2018 banned Semenya and others with differences of sexual development (DSD) from races between 400 metres and a mile unless they take testosterone-reducing drugs.