Rickshaw driver fulfills daughter's dream of becoming a shooter, buys her a rifle worth Rs 5 lakh
Manilal Gohil has gifted daughter Mittal a German-made rifle worth Rs 5 lakh, spending money he was trying to save for her marriage
Mittal Gohil, daughter of an auto-rickshaw driver from Ahmedabad, has just one dream in life: she wants to represent the country in international shooting competitions. Luckily for her, she has a doting father who will stop at nothing to ensure she gets to pursue her dream.
Father Manilal Gohil has gifted Mittal a German-made rifle worth Rs 5 lakh, spending the money that he was trying to save for her marriage. According to a report in the Times of India, Mittal's new rifle weights 8 kg and will help her participate in the National shooting Championship in December 2016.
"My father and my family have sacrificed a lot just to fulfill my expensive hobby. After getting this rifle, I will work hard to participate in international level and represent our country," said Mittal, who was inspired to take up shooting after passing by the Ahmedabad Rifle Club once in her childhood. But considering what an expensive hobby shooting can be, it has come at a great cost to the Gomtipur-based family.
Incidentally, shooting was not her original ambition; she wanted to get into the Indian Army, but couldn't do so because she wasn't tall enough. But after taking up shooting, she participated in the 2013 National Shooting Championships, where she won bronze medal, with a borrowed rifle.
Once that happened, however, there was no looking back. Her confidence high, she wanted to participate in more tournaments, but found it difficult to do so because she didn't own a rifle. But with father Manilal ready to spend money originally set aside for her wedding, she can now pursue her dreams.
The only problem, it appears, is that the bullets themselves come at a great cost. The rifle, having been purchased for Rs 5 lakh already, will fire out bullets that cost Rs 31 apiece. Considering shooters end up shooting upwards of 1,000 bullets per international tournament, the expenses will not be easing up any time soon for Mittal. But as long as she keeps succeeding, money will not even matter.
Sports
The first complete edition of the women's version of cycling's iconic race starts on the day the 109th edition of the men's Tour ends.
Sports
The British teenager, who is also the face of jewellery brand Tiffany and Co, will represent Maria Grazia Chiuri's womenswear collections and Dior's skincare and make-up ranges.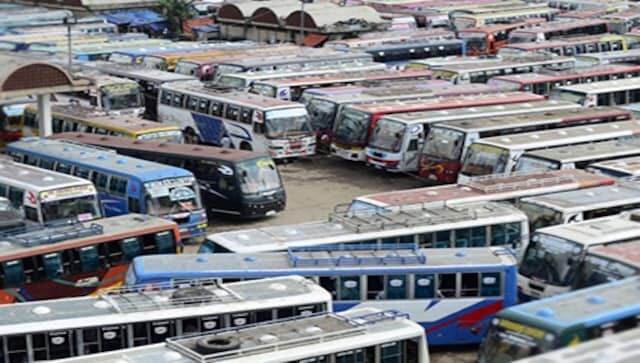 India
The fares across all categories of services, except night express buses, will go up by a minimum Rs 5, according to an MSRTC press release.