Reprieve for Sharapova? Athletes could escape a ban for taking meldonium, says Wada
The World Anti-Doping Agency (WADA)has said athletes could escape a ban for taking meldonium because it does not know for sure how long it takes the substance to leave the body.
Montreal, Canada: The World Anti-Doping Agency (WADA)has said athletes could escape a ban for taking meldonium because it does not know for sure how long it takes the substance to leave the body.
Meldonium was banned on January 1 and WADA said there have since been 172 test failures, including Russian tennis star Maria Sharapova.
Russia has been particularly badly hit by the meldonium scandal with track and field athletes and swimmers among about 40 Russians caught.
WADA said that for meldonium, which has been used to treat heart disease and diabetes but also enhances athletic performance, "there is currently a lack of clear scientific information on excretion times".
"For this reason, a hearing panel might justifiably find (unless there is specific evidence to the contrary) that an athlete who has established on the balance of probabilities that he or she ingested meldonium before January 1, 2016 could not reasonably have known or suspected that the meldonium would still be present in his or her body on or after 1 January 2016.
"In these circumstances, WADA considers that there may be grounds for no fault or negligence on the part of the athlete."
WADA also said action could be suspended if between one and 15 micrograms of meldonium are detected and the test was taken before March 1. The world agency said this is because studies are needed to determine when a substance was taken.
WADA president Craig Reedie said: "Since meldonium was prohibited on January 1 of this year, there have been 172 positive samples for the substance, for athletes across numerous countries and sports."
He said countries had been calling for "further clarification and guidance" on how to police meldonium.
"WADA recognizes this need -- that meldonium is a particular substance, which has created an unprecedented situation and therefore warranted additional guidance for the anti-doping community."
WADA officials said the new studies would concentrate on how long it takes meldonium to get out of the system.
As Russian athletes -- including Sharapova -- have borne the brunt of the meldonium scandal, the country quickly welcomed the new WADA guidance.
"The Russian sports ministry supports and welcomes WADA for approaching the problem of meldonium not in a formulaic way, by immediately punishing all athletes, but instead demonstrating a desire to understand the situation," said a ministry statement.
"WADA has demonstrated impartiality and an objective approach in fighting doping."
Meldonium increases blood flow and so can help athletes improve their performance.
Tennis star Sharapova said she tested positive for meldonium at the Australian Open in January but has denied any wrongdoing. Her key sponsor Nike suspended its backing for her.
Sharapova's lawyer John Haggerty, said in a statement that WADA's latest guidelines showed "how poorly they handled issues relating to meldonium in 2015".
"Given the fact that scores of athletes have tested positive for taking what previously was a legal product, it's clear WADA did not handle this properly last year and they're trying to make up for it now," Haggerty said.
The International Biathlon Union said last week it would not rule on any more meldonium cases until more was known about the drug.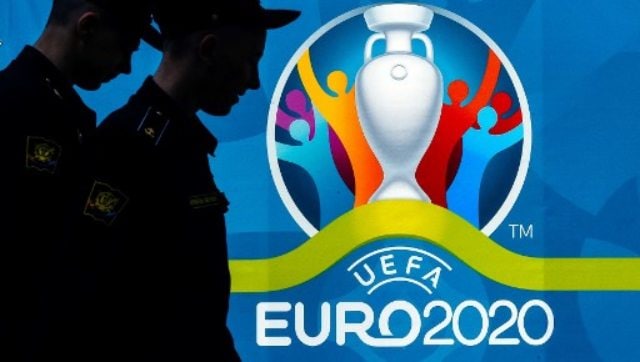 Sports
City officials announced a ban on food sales in the Euro fan zone and the closure of food courts in shopping centres.
Sports
Russia's second city of Saint Petersburg, the country's worst Covid hotspot after Moscow, is hosting seven Euro 2020 matches — including a quarter-final — and is expected to see thousands of football fans from Europe.
World
The two leaders agreed to return their chief diplomats to Moscow and Washington after they were called home as the relationship deteriorated