Report card: Pujara, Vijay are India's toppers
And the exams are over. We take a look at how India's cricket stars fared in the four Test series against Australia.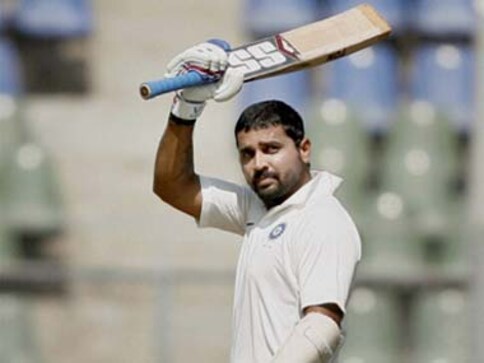 M Vijay - 10/10
No one is talking about him but Vijay has been absolutely stunning in this series. Two back-to-back 150-plus scores after bad shot selection let him down in the first Test showed that he was prepared to learn from his mistakes. He is normally a free-stroking batsman but his strike-rate of 49.25 through the series showed how he controlled himself.
CA Pujara - 10/10
Another big series for a batsman who is fast establishing himself as the cornerstone of this Indian team. His composure under pressure during the fourth innings at Delhi was remarkable and he made the chase look easy. Nothing seems to faze -- neither opposition nor the hype.
MS Dhoni - 9/10
Tempted to give him the perfect score too but then his job was made easier by a poor Australian team. Still his 224 at Chennai and wicket-keeping earn his 9 out of 10 points. We would have loved to see him be more aggressive as skipper but then you can't have it all your way.
V Kohli - 7/10
This was a big series for Kohli. He struggled against England and he needed to reaffirm his Test class. He did that by hitting 107 in the first Test at Chennai and batted consistently through the series to show he was slowly working his way back into top form. His fielding in the slips though can use a lot of work.
SR Tendulkar - 4/10
One fifty and two consecutive sixes off Nathan Lyon in the first Test. Absolutely nothing after that. It's good to have him in the dressing room but it's better to have him performing.
S Dhawan - 10/10
One knock. One match-winning knock. One absolutely stunning innings. Dhawan's knock was the stuff of dreams and he smashed the Australians out of the third Test. And nope, we didn't miss Virender Sehwag.
RA Jadeja - 9/10
He made it into the first Test ahead of Pragyan Ojha and by the end of the series had cemented his spot as India's second best spinner. No one expected Jadeja to take 24 wickets but he did. His accuracy gives Dhoni control over the match and any captain will like that. Now, how do we use him on 'away' tours?
B Kumar - 6/10
He took just 6 wickets in the series but three of those wickets helped India win a Test. His three-wicket burst in the second innings at Mohali played a huge role in India winning the Test. He did his job.
V Sehwag - 1/10
New glasses didn't really help the opener. He was unlucky too but at this point, they all sound like excuses.
R Ashwin - 9/10
Great comeback after a horrible series against England. The off-spinner went back to his coach and worked out his problems. The result was a 29-wicket series and most of them came using the regular off-spin delivery.
Harbhajan Singh - 2/10
Hopefully, this is last we see of Harbhajan at the international level. The only way he should get a recall is if he takes a lot of wickets at Ranji level.
AM Rahane - 1/10
You get a chance after 16 months on the bench and then you throw it all away. That's what Rahane did and he will be lucky to get picked for South Africa.
I Sharma - 5/10
He got a few wickets. Well, for a bowled who has played over 50 matches, they were too few. Needs to improve in a big way to make an impact in South Africa.
PP Ojha - 6/10
He was kept out of the side by Harbhajan for the first two Test and never quite recovered his form. He was India's best bowler against England but Jadeja and Ashwin took over in this series.
India: Batting & Fielding
Statistics courtesy Rajneesh Gupta
First Cricket News
The pacemen were controversially left out of the squad for the recent tour of the Caribbean, which England lost 1-0, hot on the heels of a humiliating 4-0 Ashes defeat in Australia.
First Cricket News
Andre Borovec of Victoria, who has worked with the squad on select tours for the past year, was also made an assistant and will coach Australia A in Sri Lanka next month prior to the national team's two-Test series
First Cricket News
The 48-year-old has been in charge of Australia's all-conquering women's team for the past seven years, winning back-to-back Twenty20 World Cups in 2018 and 2020 and the 50-over equivalent earlier this year.