Rennae Stubbs interview: Dutee Chand has shown immense courage in announcing her same-sex relationship
Rennae Stubbs said the only way people, particularly athletes, can begin to overcome that stigma surrounding their sexual orientation is for 'more and more players to come out, particularly in countries that frown upon same-sex relationships'
Dutee Chand made history when she became the country's first athlete to openly declare that she's in a same-sex relationship

Firstpost spoke to the former tennis World No 1 doubles player Rennae Stubbs, who 'officially' came out as a lesbian in 2006

Stubbs asserts that the entire process of coming out on sexuality is worth it if even one person can be helped with the struggles of their own sexuality
Recently, India's Olympic sprinter Dutee Chand made history when she became the country's first athlete to openly declare that she's in a same-sex relationship. The 23-year-old made the revelation in her interviews given to the media as she spoke about being in a relationship with a girl.
India has seen the legal legitimacy granted to same-sex relationships go through several courts of law since 2009, but it was not until September of 2018 that all same-sex relationships were granted equal legal standing to heterosexual relationships. In the meantime, awareness has been a long, hard-fought battle, and one that is still being fought, eight months on from the Supreme Court striking down Section 377 of the Indian Penal Code. Despite the change in the law, awareness and understanding of LGBTQI+ issues remain a major problem, leading to mistreatment of members of the community and them facing various other social obstacles.
In light of all of these factors, the fact that Dutee was able to find the courage to come out with her sexuality is an even bigger moment than we may realise; while the law may be on her side now, Dutee has faced opposition from several family members — with her sister even threatening legal action, while her mother has opposed her relationship. Although the recent messages on social media have appeared to be in support of the athlete, the sporting community could throw backlash towards the talented sprinter.
And who would understand the struggle of being a professional athlete and coming out better than someone who has been through that experience herself?
Firstpost spoke to the former tennis World No 1 doubles player Rennae Stubbs, who, between 2000 and 2004, won four doubles Grand Slam titles, and another two in the mixed doubles.
Stubbs "officially" came out to the press as a lesbian in 2006, but said that she had done it to show others that there was no shame in coming out, in being, as she says, "who you are."
She hoped then, when she was coming out, as she does now, that the process of high-profile athletes opening up about their sexuality helped younger people — athletes, or otherwise, understand their own.
While some players come out after they retire to avoid backlash or homophobic treatment on the court or in the locker room in their respective sports, Stubbs tells that she wanted to be "true and authentic to herself." It is this honesty and openness to herself that Stubbs feels she needed most and that not speaking openly about it would be denying her own identity. "I did not want to get a job in the future where I was lying about who I was," Stubbs says.
Still, Stubbs acknowledges that coming out as it happens in a western context is vastly different to how it may be outside of the concept of the "west," particularly in South Asia where homophobia, violence, and discrimination against those who identify on the LGTBQI+ spectrum are common.
"I understand that there are some countries where, from those certain countries, it may be very difficult for men and women to come out," Stubbs said.
For Dutee, that statement stands all too true — particularly given the backlash she is currently facing from her own family. But that visibility, Stubbs emphasises, is important to be able to show younger generations that different sexualities are normal, natural, and just love.
A large part of what is preventing players from coming out, Stubbs says, is the stigma. The fear of being judged, of being discriminated against in a playing setup, of being treated differently — all of those factors play a role into players choosing not to come out while being active in their respective sports. The only way people, particularly athletes, can begin to overcome that stigma, is for "more and more players to come out, particularly in countries that frown upon same-sex relationships."
With the law now on Dutee's side and significant support from a younger society, her coming out story has indeed helped a number of people understand — and open up to — same-sex relationships, and resurrected the conversation around sexuality and sportsperson and woman as a whole.
"It's scary for any athlete, man or woman, to come out. It is, however, important to teach younger generations about the spectrum of sexuality, of understating themselves. Whether or not people are directly homophobic, there are so many other things for the person to deal with," Stubbs says.
For Dutee, who has defied a large section of her family in order to come out and publicly acknowledge her partner in the process, these words will ring all too true. A large part of the Indian public has, hearteningly, been behind the sprinter this time around.
Indeed, for someone who is still an active sportsperson, as Dutee is, it is not just a matter of declaring her sexuality and "disappearing" off the radar. Dutee is one of India's biggest sporting names, and still in her heyday. For her to be able to come out whilst still being active, Stubbs says, must have required immense courage. She also added that the only way to normalise the issue is to talk more about it. "Coming out, talking about it, and making it normal. That's the only way things will change," Stubbs says.
Stubbs asserts that the entire process of coming out on sexuality is worth it if even one person can be helped with the struggles of their own sexuality.
" I'd just like to be a little bit more open about it now because I want some 16-year-old girl out there to think it's okay. All it is, is somebody loving somebody."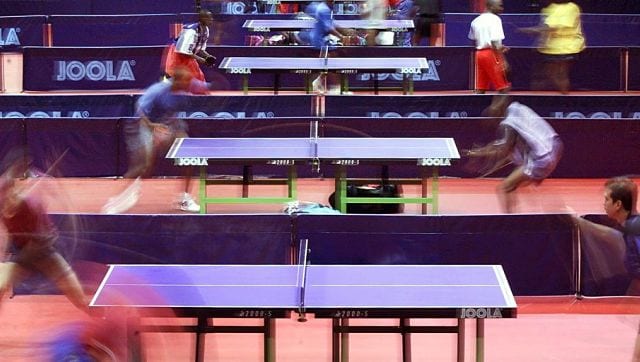 Sports
Chengdu, which until recently was under lockdown and was also rattled by an earthquake earlier this month, will stage the table tennis world team championships from Friday.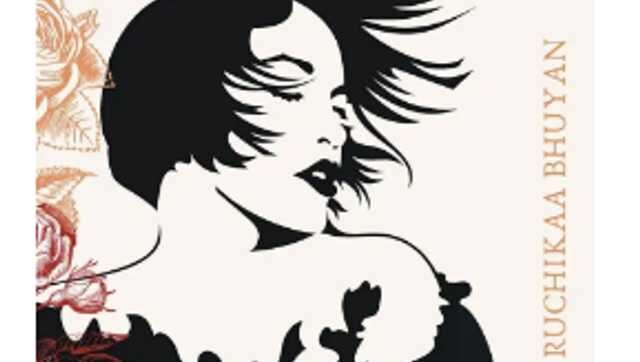 Arts & Culture
From subject, characterisation and style, it has been a great read all through
Football
After comments by Qatari officials this year, FIFA reaffirmed that LGBTQ rainbow flags would be allowed around stadiums.