Remembering Arthur Ashe: A great champion but a greater human being
Yesterday was the 20th anniversary of Ashe's death, a life cut short by the AIDS virus he contracted through a blood transfusion while in hospital for heart surgery.
How do you measure the worth of a champion? Is it in statistics or championships won or is it the way he or she carries himself on and off the court. In Arthur Ashe's case, he was a champion by each and every one of these measures.
Ashe was the first black man to win the US Open, Wimbledon and the Australian Open and remains to this day the only black man to have won any of the tennis grand slams. He reached a highest ranking of no. 2 in the ATP rankings in 1976.
But it was beyond the court that Ashe left the bigger imprint. He was thoughtful and articulate and believed in doing the right thing, no matter the personal cost. He was arrested twice, the first time in 1985 for protesting outside the South African embassy in Washington DC and again in 1992, just months before he died, for protesting the crackdown on Haitian refugees.
It is hard to imagine a modern-day athlete doing something similar.
Yesterday was the 20th anniversary of Ashe's death, a life cut short by the AIDS virus he contracted through a blood transfusion while in hospital for heart surgery. Despite that accident, he was never bitter or angry. He continued on as before while hiding his own personal misfortune until it was no longer possible to keep it a secret.
Unsurprisingly, there have been a number of tributes paid to Ashe on his death anniversary.
USA Today reprinted an appreciation written at the time of Ashe's death in 1993, an appreciation of both the tennis player and the man.
Ashe wasn't much to look at on the tennis court. His arms and legs were on the thin side. He looked almost skinny out there. His face would wrinkle up and he would look much older than his years as he went at every ball with everything at his command. The thing you could not see — what you could not measure — what was going on in his head. That was his strength. That's what made him a champion.
In the New York Times' tennis blog, Donald L. Dell, Arthur Ashe's lawyer and manager for 23 years, pens a tribute to his friend, who he says touches him almost daily even now.
Arthur once said the toughest obstacle he faced was being born black in America. His experience with racism moved him to learn more about apartheid. He visited South Africa in 1973 and played in the national championships. His appearance forced the government to integrate the stands at Ellis Park, where the championships were played. Arthur believed it would help young blacks who attended the matches or many clinics he conducted to see a free black man winning matches against white players.

The impact of his trip and his later visit in 1974 to meet Nelson Mandela, then imprisoned on Robben Island, cannot be overestimated. After being released from prison, Mandela was asked if there was anyone from the United States he would like to see. He said, "How about Arthur Ashe?"
And on ESPNW, Melissa Issacson writes that she still misses Ashe and we still need his perspective as much today as we always did.
We need his rock-solid voice of reason that always came as much from a place of compassion as wisdom. We need his perspective, always selfless and humane. Although we have others, we still desperately need his example, forever honest and courageous.

With every shallow or ignorant utterance from an athlete, I think of him. With calamities as well. I want to know what he would have had to say about gun violence, what he would have done to help in the wake of natural disasters and acts of terrorism and how he would have continued to assist those less fortunate than himself.
Blogs
Maharashtra's politicians may not have as much of an image problem as their counterparts in Uttar Pradesh. However, the number of elected politicial leaders with criminal records that Maharashtra has aren't any lower.
Breaking Views
News media has put severe limits on our external world. Here common, everyday people survive as an exception.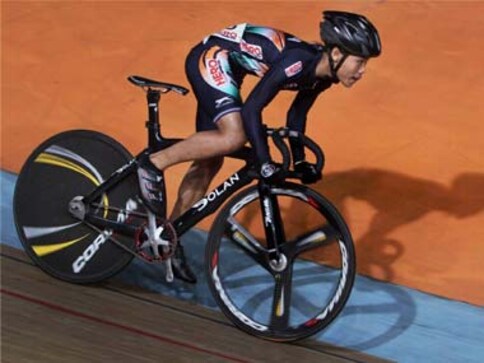 Sports
The campers were asked to participate in rope climbing activity to test their strength. While even the men cyclists managed to achieve the target just once, Deborah repeated the feat thrice and the coaching staff was convinced that she was the special one.