Ramkumar Ramanathan's run to Hall of Fame Open final gives India's singles tennis much-needed shot in the arm
Even though Ramkumar Ramanathan faltered on the final hurdle, he belongs to a group of young Indian players who are daring to dream. He didn't quite return with the silverware, but the run to the final is essential in a bid to change India's doubles-heavy narrative in tennis.
The draws at the Newport AT event make for a curious reading. Four Indians — Leander Paes, Purav Raja, Divij Sharan and Jeevan Nedunchezhiyan — had entered the doubles field at the grass-court tournament. But it was the sole entrant in singles, Ramkumar Ramanathan, who was the last Indian standing on the final day.
The first Indian player to enter an ATP final since Somdev Devvarman in 2011, and aiming to become the first from the country since Leander Paes to win an ATP title in 20 years, Ramkumar came up just short. In an entertaining final against America's home hope Steve Johnson, Ramkumar went down 5-7, 6-3, 2-6 in almost two hours.
Even though the 23-year-old from Chennai faltered on the final hurdle, he belongs to a group of young Indian players who are daring to dream. For the past few years, India's doubles success has overwhelmed its singles ambitions. Paes and Mahesh Bhupathi had blazed a trail in the late 1990s, and a lot of Indian youngsters, caught in the wilderness of the singles tour sought refuge in the milder climate of doubles.
"No tennis player grows up wanting to be a doubles star," Vijay Amritraj had told this reporter on the sidelines of the 2017 Chennai Open. "When we were playing, we were expected to win ATP titles. Nowadays the bar is so low that even qualifying for an ATP event is lauded."
Winds of change have been blowing this season. It is the singles stars from India who have been grabbing the headlines. Yuki Bhambri has made the cut for all the three Grand Slams in the season so far, reached his career high ranking of 83 in April and won his biggest title at the ATP $150,000 Challenger in Taipei. Close on his heels, Prajnesh Gunneswaran won a $150,000 event in the last week of April, qualified and reached the second round of the Mercedes Cup in Stuttgart in June to scale his career best ranking high of 152. Last week, the injury-ridden Saketh Myneni held out hope of another comeback by defeating former top-10 player Mikhail Youzhny at a $125,000 Challenger event in Astana, Kazakhstan to make the quarter-finals.
That list of achievements was topped by Ramkumar at Newport.
On the same courts that Paes had won his sole singles title in 1998, Ramkumar marched ahead with his cheeky chip-and-charge game. It has been quite a shift for the youngster, who spent most of his formative years on Spanish clay and had developed a strong work ethic and a penchant for baseline play. In the past couple of seasons though, Ramkumar has made a concerted effort to work on his net game to give himself that added edge.
"At Futures, I was used to playing defensive but I felt that I was good at volleys too," the Indian said after the final on Sunday. "I started to come close to the net more often and I felt I had good hands and could end points early with the volley. I've started feeling much more comfortable coming up in the last year."
That game-plan worked well for him on Newport's grass courts, which seem to have a low bounce. A big serve and forehand are the twin pillars of his game, and the Indian's serve proved incredibly reliable through the week. He defeated eighth seed Denis Kudla in the second round, 6'4" Canadian Vasek Pospisil in the quarters and then got the better of Tim Smyczek in the semi-final. Through his run to the final, he had dropped just one service game.
But Johnson, who was playing his in his fifth tour final, was a different proposition. Though he struggled to cope with Ramkumar's brave forays to the net for almost an hour and a half, Johnson found a way out in the final set. Most of Ramkumar's approach shots were sent to Johnson's backhand. The American smartened up, he started running around them, and whizz a forehand past a rushing Ramkumar to finish off the points. He broke the Indian's serve twice in the third set, including the last game, to notch up his fourth ATP title.
"It was a great week for me. I think I gave my best all throughout the week," said Ramkumar. "I've worked a lot on it since last year (when he didn't make it to Australian Open). Physically I've been feeling good and fresh. That's why I was able to last a lot of the matches here. Steve was hitting some good forehands today. I think he played a good third set and got the better of me."
He didn't quite return with the silverware, but the run to the final is essential for a confidence player like Ramkumar. And it may have been even more essential in a bid to change India's doubles-heavy narrative in the sport.
Find latest and upcoming tech gadgets online on Tech2 Gadgets. Get technology news, gadgets reviews & ratings. Popular gadgets including laptop, tablet and mobile specifications, features, prices, comparison.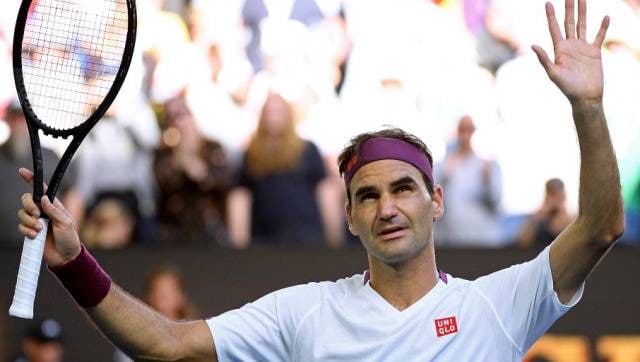 Sports
Hampered by the coronavirus pandemic, Federer fans fell 1,800 signatures short of the 3,000 required to trigger a local public vote on the proposal.
Sports
The Hall announced the results of four weeks of fan voting on Wednesday. Lisa Raymond finished second and gets a two percent boost to her official vote, and Jonas Bjorkman was third and so gets a bonus of one percent.
Sports
Djokovic, who is at the ATP tournament in Vienna this week having not played since Roland Garros earlier this month, has now spent 292 weeks as the world's best player.